International Paralympic Committee mourns the passing of Jonquil Solt
15 Jun 2022
Imagen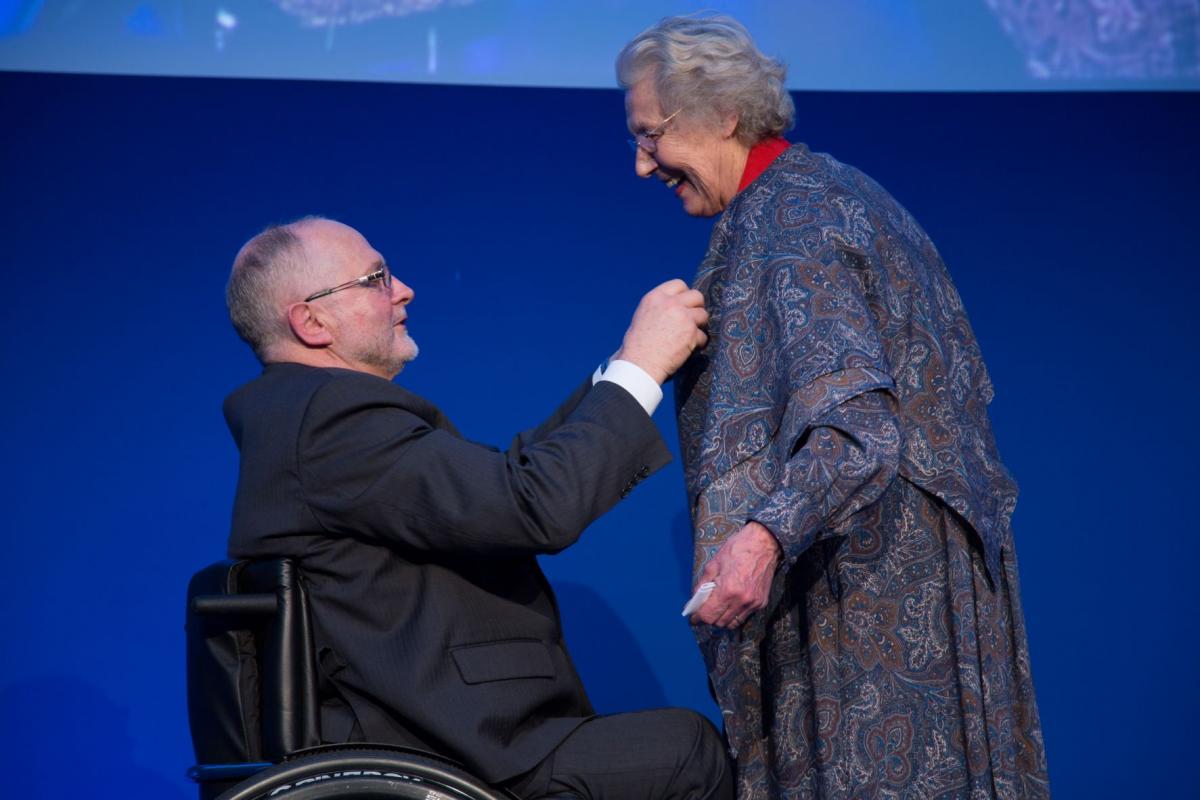 ⒸGeorge Santamouris
By IPC
The International Paralympic Committee (IPC) mourns the passing of Paralympic Order recipient Jonquil Solt, former Chair of the IPC Equestrian Committee and one of the pioneers of the sport. 
Solt was involved in promoting riding for people with disabilities since 1965 and was the first person to organise an international dressage competition for riders with disabilities.  In 1991 she was the founding vice-chairperson of the IPC Equestrian Committee, becoming the Chair in 1995. 
During her leadership, she set out most of the sport's infrastructure, raised the profile of the sport globally and, together with a team of experts, developed equestrian into a viable Paralympic sport.
She was instrumental in Para dressage making its Paralympic debut at Atlanta 1996, a Games where she served as the President of the Ground Jury. At the Sydney 2000 and Athens 2004 Paralympics, Solt served as the Technical Delegate.
Her efforts also led to Para dressage becoming an FEI discipline in 2006, thus making it the first Paralympic sport to leave the IPC and join an international governing body.  She remained as Chairperson of the FEI Equestrian Technical Committee until her retirement in 2008.
"Jonquil is one of these persons that leaves a permanent impression on you. Rest in Peace, Jonquil. On behalf of the International Paralympic Committee, I just want to say thank you. Thousands of riders around the world, whether they know it or not, have a great sport to practise thanks to your efforts and firm leadership," IPC President Andrew Parsons wrote in an Instagram post.
The IPC recognised Solt with the Paralympic Order, the highest award within the Paralympic Movement, in 2013. She was the first person within equestrian sport to receive this recognition, which was given in appreciation of her contributions to the Movement and her efforts to develop Para dressage into an international sport. 
Solt has also carried the Paralympic Torch ahead of the London 2012 Paralympic Games and has received the Order of the British Empire in 2004.
"Mother's love affair with horses started early. There are tales of her riding the horse that pulled the family lawnmower when she was very young, and then riding to school when she was 6 or 7. She was not much older when she started to exercise racehorses," her son Quentin Salt wrote in a memorial message.
"For me her passing is the end of an era, but the circle of life is rich and I have comfort in the knowledge that she knew and loved her grandchildren, and that they carry forward so many of my parents' wonderful qualities which have been a blessing to so many."
Jonquil Solt passed away at home on the second weekend of June. Her funeral will be held on Wednesday, 29 June in Blackdown, United Kingdom with donations going to the Riding for the Disabled Association.