Sport Week: Welcome to Para equestrian
An artistic Para sport where rider and horse become one
30 Mar 2020
Imagen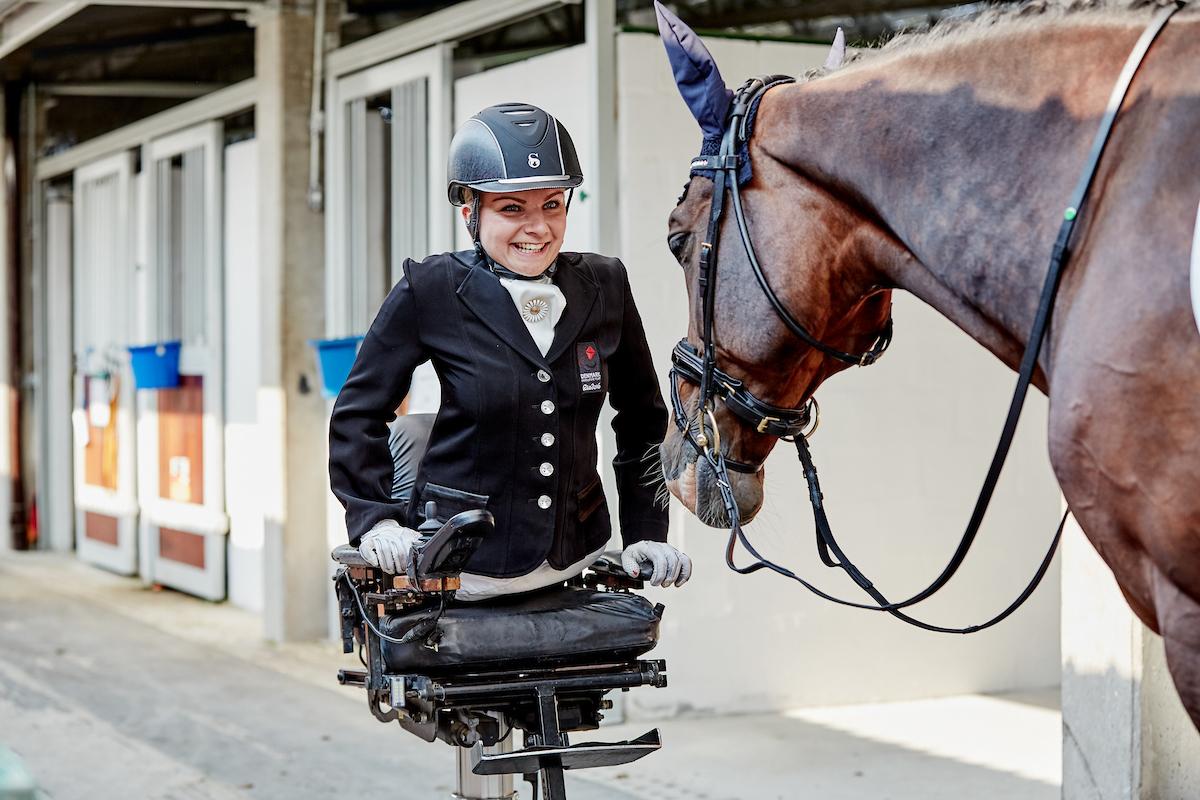 ⒸLiz Gregg for the FEI
By IPC
Para equestrian is the only artistic sport on the Paralympic Games programme, and is sure to entertain spectators by exhibiting a harmonious display of two becoming one. 
In the sport, the rider must prompt his or her horse to perform movements – such as steps, trots and canters – and freestyle routines choreographed to music. The Tokyo 2020 Paralympics will particularly see dressage events (team, individual and freestyle). 
A little history
The sport, which developed over the years out of various countries' Riding for the Disabled organisations, mirrors the able-bodied dressage competition in its format and objectives.
Para dressage has been featured at every Games since Atlanta 1996. It is a mixed-gender sport with riders classified into five different "grades" according to the impact of their disability on their performance. 
Tokyo 2020 would the sport's seventh Paralympic appearance, and is set to feature 11 gold medals up for grabs at Tokyo 2020 – an overall team medal and 10 from individual competitions in both the individual and freestyle tests across the five sport classes. 
How it works
The International Equestrian Federation (FEI) defines dressage as: "the highest expression of horse training in which horse and rider are expected to perform from memory a series of predetermined movements."
A more common explanation of the sport is that it is about the relationship between horse and human, and demonstrating that through movement around the competition arena.
At the Paralympics, fans can expect to see three different events: the individual test; the team test set to music; and the individual freestyle open to the top eight from each grade based on the individual test results. While the individual test and the team test require athletes to perform a set routine, the freestyle is unique to each athlete with their own choreography and music.
Athletes in grades I to III compete in a 20m x 40m arena; and athletes in grades IV and V in a 20m x 60m arena. They are judged on the accuracy of movement and artistic finesse performed during their routines. 
The skill level required differs for each grade: grade I competing at walk; grade II competing at walk and trot; and so on. Placings are determined by adding the total points from each of the five judges and obtaining a percentage. 
Fun fact
Horse have official and stable names, with the official names tending to be much more formal. Great Britain's Natasha Baker, for example, won her gold medals in London 2012 and Rio 2016 riding Cabral. But to others, the horse was known as JP. "He was from Poland," Baker said, "and his owners named him JP after Pope John Paul II, who was also Polish."
One of the best differences in names was the horse ridden by Great Britain's Ricky Balshaw. His formal name was LJT Enggaards Solitaire. To everyone else though, he was just Sid.