IPC Athletes' Council meet in Bonn
First joint session with Governing Board takes place
26 Jun 2018
Imagen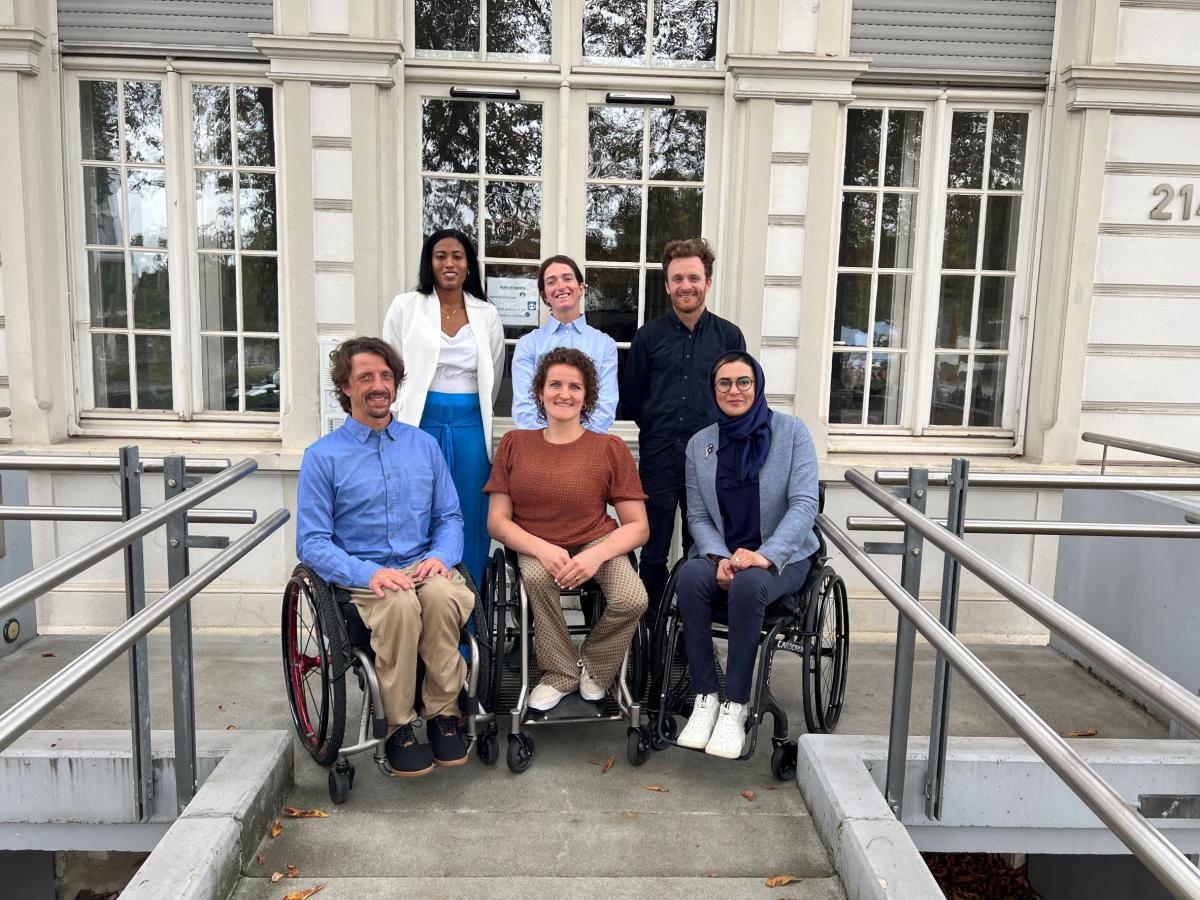 ⒸIPC
By IPC
The International Paralympic Committee (IPC) Athletes' Council has held its first joint session with the IPC Governing Board, during its latest meeting in Bonn, Germany, between 20 and 22 June.
During the days in the IPC's home city, the Council received updates on the suspension of the Russian Paralympic Committee and the current status of the classification audit conducted by each international federation.
Meeting for the first time since the election of new winter sport athlete representatives at PyeongChang 2018, the group discussed recommendations for how they can continue to increase Athletes' Council awareness and engagement during the Tokyo 2020 Paralympic Games.
Discussions also took place around the location and agenda for the 2019 Athlete Forum, the first of which was held in Duisburg, Germany, in June 2017.
Work continued on developing the IPC Athletes' Council strategic plan, with key strategic pillars identified and areas of priority set. A draft of the plan will be presented at September's IPC Membership Gathering in Madrid, Spain.
Chelsey Gotell, Chairperson of the IPC Athletes' Council, said: "This was a highly productive meeting and it was fantastic to welcome the newly elected members to their first Council meeting. We made significant progress and had very engaging discussions regarding some of the high priority topics for athletes within the movement during the three-day meeting.
"It was also a great step forward for the Athletes' Council in hosting the first ever joint session with the IPC Governing Board. This meeting gave both groups the opportunity to discuss the direction of the Paralympic Movement and provided the Council the chance to highlight our work and outline some of the biggest challenges facing the athlete community.
"The IPC Governing Board provided some incredibly positive feedback on the work that has gone into the IPC Athletes' Council strategy and some excellent guidance and advice for next steps and implementation.
"They gave their full support to the strategic priorities outlined in the document and stressed the importance of ensuring the athlete voice is central to the IPC's vision and brand positioning."
Members of the IPC Athletes' Council were identified to act as the liaison point with athlete representatives for each Paralympic sport, regional organisation, IPC Standing Committee, and the World Anti-Doping Agency. By doing so, the IPC Athletes' Council aims to build relationships with each athlete representative and ensure there is a strong foundation for ongoing two-way communication to gather a good cross-section of views from across the athlete community.