IPC Marketing Summit to boost Paralympic product
The first IPC Marketing Summit aims to keep the Paralympic Movement growing through Rio 2016 and beyond.
07 Sep 2012
Imagen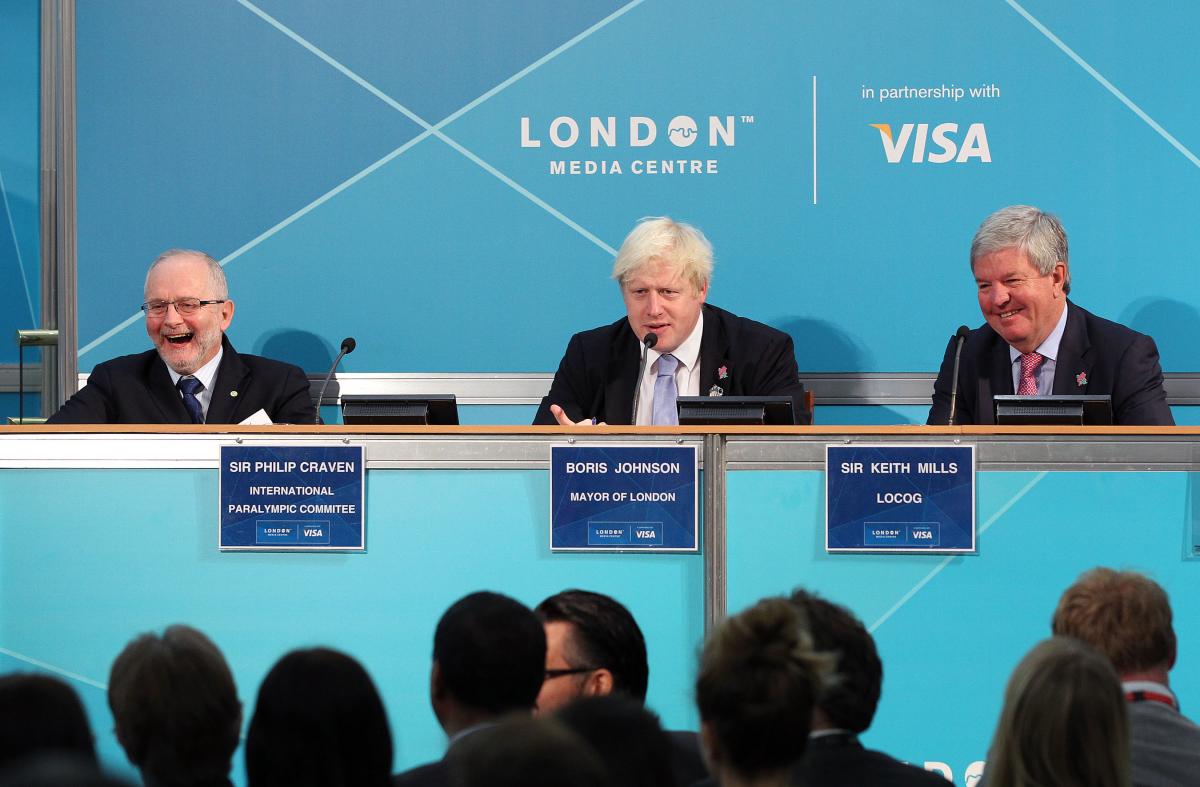 ⒸJan Kruger
"To do this we need to work with more businesses and sponsors like we have here in London, to make sure that a overall aims are achieved."
The first International Paralympic Committee (IPC) Marketing Summit, which took place on Wednesday (5 September) aimed to keep the Paralympic product expanding and developing from through the Rio 2016 Games.
The Summit was attended by heads of every sector of the Paralympic Movement and representatives of businesses already in support and those looking to invest and continue the fast track development of Paralympic sport.
Boris Johnson, Mayor of London, believes that London 2012 has taken Paralympic sport to the next level and businesses should be fighting over the chance to invest in such prospect with endless possibilities.
"The product that is the Paralympic Games, is something that is exciting," he said. "Everyone is now following it, the media love it, and so do the general public and its organisers.
"With over four million viewers over the world watching these games, we need investment so that the IPC can continue to develop elite Paralympic sport and at the same time give it to the people."
IPC Commercial and Marketing Director, Alexis Schafer, outlined the importance of investment in continually developing the Paralympic brand.
"Our vision is to empower our athletes and to inspire sporting excellence," he said.
"To do this we need to work with more businesses and sponsors like we have here in London, to make sure that a overall aims are achieved."
London 2012 Organising Committee (LOCOG) Deputy Chairman Sir Keith Mills, stressed that the Games need to keep make large strides forward and not fall into the trap of going backwards after London 2012 has finished.
He said: "The big challenge is the four year void until the 2016 Games in Rio," he said. "Maintaining the momentum to continue and keep building is key.
"People who are writing the checks obviously want a return and I think if they are investing in the Paralympic product, they are most definitely going to get a return."
IPC President Sir Phillip Craven commented that companies would be missing a trick not to get involved with the Paralympic Movement.
"With 2.5 million tickets being sold so far, people are saying where did this come from?
"Progress has shaped these Paralympic Games to what they are today, in Stoke Mandeville people went from being viewed as patients to athletes, know need help to continue to develop athletes to elite sporting people."
One of the objectives of the Summit was to explain the benefits that a business looking to invest can expect.
Sainsbury's have been a high profile sponsor of the Games in London and Head of Sponsorship Jat Sahota, commented on how investment has aided his business in integrating with society.
"Sainsbury's has used its sponsorship of the London Paralympics to make a lasting difference to attitudes towards disability in the UK.
"We will also be expecting to leave a lasting legacy from the Games through our successful Active Kids programme."
One particular view shared at the summit is that the Paralympics are fastly becoming one of the sporting events to watch and Global Sports Forum commissioner Lucien Boyer also shares this opinion.
"Every Paralympic Games showcases the best of human spirit and endeavor," she said.
"The sincerity of its values and ability to surprise make the Paralympics one of the jewels in the sporting landscape for spectators, athletes and sponsors alike."