IPC President chairs panel on sport at UK Anti-Corruption Summit
Around 150 delegates from 50 countries including world leaders and representatives from business, sport and civil society met in London, Great Britain.
12 May 2016
Imagen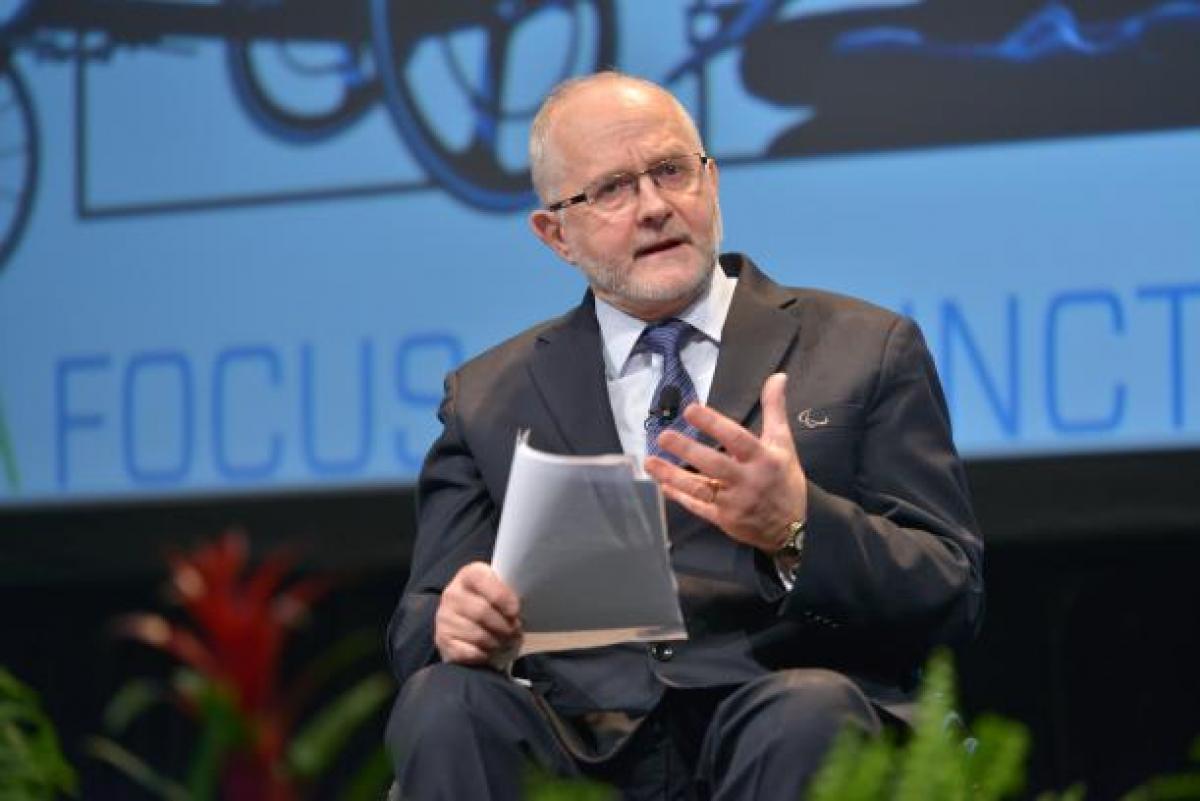 ⒸAAPM&R
International Paralympic Committee (IPC) President Sir Philip Craven chaired a panel on sport at the International Anti-Corruption Summit in London, Great Britain, on Thursday (12 May).
Organised by the British Prime Minister David Cameron, who opened the event at Lancaster House, the summit aimed to galvanise a global response to tackle corruption in all areas of society, including sport, and brought together world leaders and representatives from business, sport and civil society. Around 150 people from 50 countries attended the event.
Joining Sir Philip on the panel was the International Olympic Committee's (IOC) Chief Ethics and Compliance Officer, Pâquerette Girard Zappelli, Isha Johansen, President of the Sierra Leone Football Association, José Ángel Gurría, Secretary General of the Organisation for Economic Co-operation and Development (OECD) and Jamie Fuller, Chairman of Skins and a sports ethic campaigner.
After the summit, Sir Philip said: "I would like to thank Prime Minster Cameron for asking me to chair this sport panel which brought together a number of great minds to discuss corruption in sport.
"Sport is under greater scrutiny than ever before and rightly so; sport is a multi-billion Euro industry that reaches and impacts billions of people around the world on a daily basis.
"There are absolutely no doubts that recent scandals involving some international sport federations have greatly tarnished the image and reputation of sport. This has led sport to quickly realise that it is not immune from being accountable for its actions, just like any other industry.
"It should not take a high profile scandal however to act as the catalyst to organisational reform. Sport organisations must be proactive in improving their athlete centred governance. They must seek out corruption and deal with it swiftly and effectively. It cannot be brushed under the carpet in the hope it will go undiscovered.
"Eliminating corruption in sport needs to be a real team effort. That is why the IPC fully supports the work of the IOC, the reforms of Olympic Agenda 2020, the launching of International Sports Integrity Partnership in early 2017 and the recommendations of the Association of Summer Olympic International Federations (ASOIF) Governance Task Force."
The summit issued a communiqué that said: "We welcome the work of the international sports organisations to strengthen openness and improve governance so that they meet global best practice. We urge them to achieve the highest global standards and regain public trust through a culture of good governance. We recognise the autonomy of international sports organisations conferred under national laws. We believe this must be exercised responsibly and be earned by continually demonstrating good governance in a spirit of openness." Read the full communiqué here.