IPC President praises technology in encouraging para-sport growth
Speaking at a major UNESCO conference in Delhi, India, Sir Philip Craven has said that although much has been achieved, much more still can be done.
24 Nov 2014
Imagen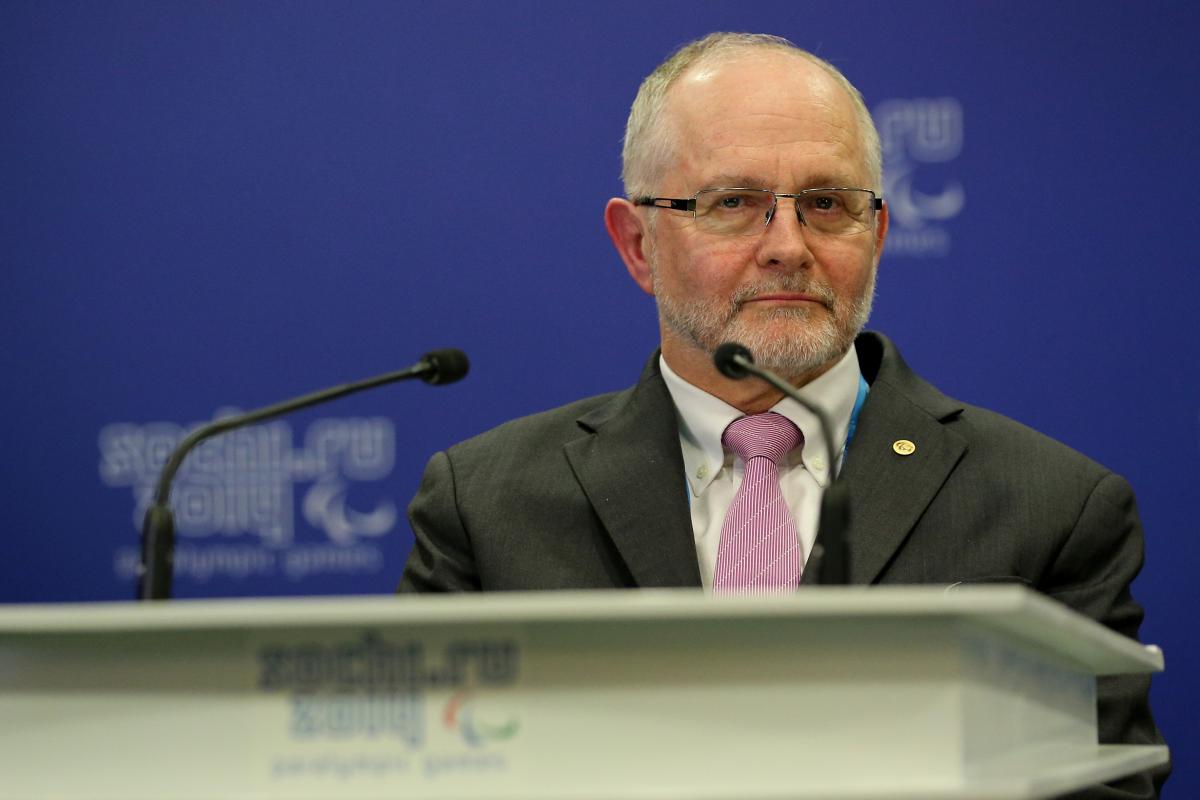 ⒸGetty Images
By IPC
"The easiest way to get people engaged in para-sport is for them to see it and let them be part of it. Once they are engaged they very rarely disengage."
Speaking at a major United Nations Educational, Scientific and Cultural Organisation (UNESCO) conference in Delhi, India, on Monday (24 November) International Paralympic Committee (IPC) President Sir Philip Craven praised and highlighted the role information and communication technologies have played in engaging global audiences in para-sport and encouraging participation in it.
Sir Philip was the keynote speaker at the UNESCO International Conference "From Exclusion to Empowerment" – The Role of Information and Communication Technologies (ICTs) for Persons with Disabilities, which opened on Monday and will run through to Wednesday (26 November).
During his address to around 500 international, regional and national participants, Sir Philip stressed the key to para-sport growth was immersing people in it.
"The easiest way to get people engaged in para-sport is for them to see it and let them be part of it. Once they are engaged they very rarely disengage," said Sir Philip who has been IPC President since 2001.
"Through technology, there are no longer any barriers to accessing para-sport.
"No matter where you are in the world or whatever you are doing, you can access para-sport 24/7 via a multitude of devices. Even if your country does not broadcast para-sport, you can access it online and digest it when you want.
"This would never have been possible without technological developments," he added.
Sir Philip spoke at length about the success of the London 2012 Paralympic Games which reached a cumulative global TV audience of 3.8 billion and generated over 10 million video views on the IPC's YouTube official channel. Such global reach he said, played a fundamental role in creating seismic shifts in attitudes and perceptions towards people with an impairment.
The IPC President also talked about how, through a partnership with the International Telecommunications Union, the IPC is aiming to make future Paralympic Games even more accessible to TV viewers, and how many of the IPC's partners are leading the way with technological developments.
Sir Philip Craven said: "In October, the IPC agreed a worldwide partnership with Panasonic and what I really like about them is that they realise accessibility is for all, not just people with an impairment.
"They have developed televisions that feature a read-aloud function and are voice operable. Such measures improve the viewing experience for sighted viewers, elderly viewers and visually impaired viewers around the world.
"Likewise, ahead of the Sochi 2014 Paralympic Winter Games, Samsung launched an app featuring an interactive accessibility map which lists more than 13,000 barrier free facilities in over 500 Russian towns.
"Projects like this are key for us, because once people are engaged in para-sport, it's vital to let them know where they can get involved and participate themselves."
To highlight how technology can help engage someone in para-sport, Sir Philip used the example of US Paralympic snowboarding champion Evan Strong who lost his leg aged 17 in a motorbike accident.
"Evan was telling one of my colleagues last week, that the day after he had surgery to remove his leg, he spent the day trawling the internet from his hospital bed.
"He spent it searching for leg amputees taking part in sport. He saw cyclists, track and field athletes and skiers all excelling in sport at the very highest level.
"Inspired by what he saw he took up para-snowboard. Earlier this year he won Paralympic gold at Sochi 2014 and is aiming to retain his world title next year. Without technology this may never have happened. What he saw changed his life."
Sir Philip closed his address by talking about how advancements in technology in terms of equipment are also benefitting athletes at all levels, from the grassroots right through to the Paralympic Games.
The major objective of the UNESCO conference is to promote the human rights and fundamental freedoms of people with an impairment and to encourage all stakeholders to take concrete measures for the empowerment of this group of people through the effective application of ICTs.