IPC welcomes UN resolution on importance of sport for rebuilding post-COVID world
Power of sport as an 'enabler of sustainable development' recognised at the United Nations General Assembly
11 Dec 2020
Imagen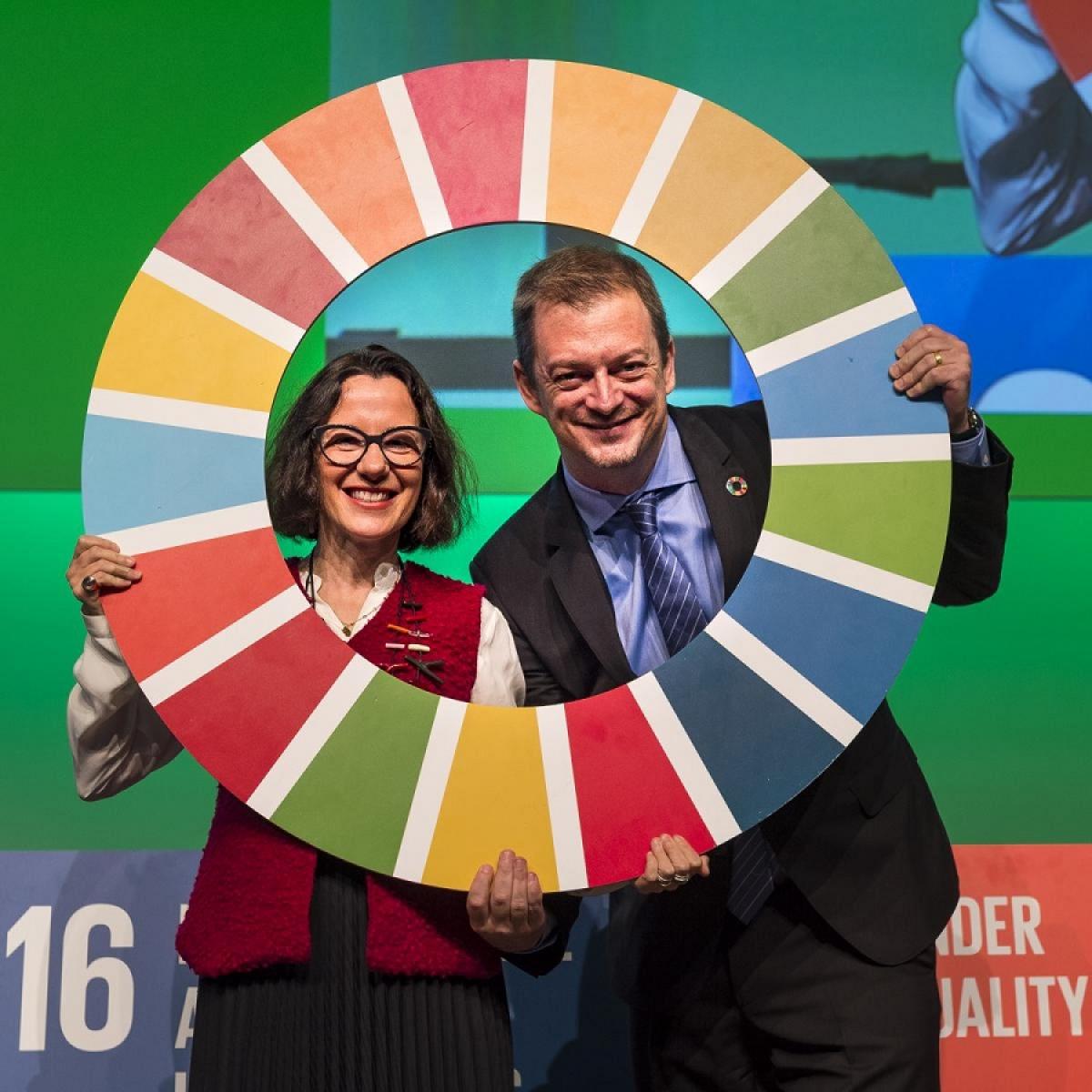 ⒸRalf Kuckuck
By IPC
The International Paralympic Committee (IPC) welcomes the resolution adopted by the United Nations General Assembly (UNGA) on 30 November that reaffirms sport as an important enabler of sustainable development and explores its role in building global resilience to address COVID-19.
Sport has long been seen by the UN as an important contributor to the realisation of development and peace goals, in the way it promotes tolerance and respect; the contribution it makes to empowering women, young people and communities; and to health, education and social inclusion objectives. 
The statement recognises the role that "the Paralympic Movement plays in showcasing the achievements of athletes with disabilities to a global audience and in acting as a primary vehicle to promote positive perceptions and greater inclusion of persons with disabilities in sport and society."
At the same time, it encourages "UN Member States to include sport and physical activity in recovery plans post COVID-19, to integrate sport and physical activity into national strategies for sustainable development, taking note of the contributions sport makes to health, to promote safe sport as a contributor to the health and wellbeing of individuals and communities."
It also acknowledges that "sports, the arts and physical activity have the power to change perceptions, prejudices and behaviours, as well as to inspire people, break down racial and political barriers, combat discrimination and defuse conflict…"
The resolution affirms the "invaluable contribution of the Olympic and Paralympic Movements in establishing sport as a unique means for the promotion of peace and development" and supports the "independence and autonomy of sport as well as the mission of the International Olympic Committee in leading the Olympic Movement and the International Paralympic Committee in leading the Paralympic Movement."
Reacting to the UNGA's statement, IPC President Andrew Parsons said: "We strongly believe that Change Stats with Sport and therefore welcome this resolution by the United Nations Assembly to encourage its promotion as a tool for development and peace and for creating a more inclusive and accessible world for all.
"The COVID-19 crisis has changed the life of every human being on this planet, but it has had a disproportionate impact on the lives of people with disabilities. Already the world's largest marginalised group, COVID-19 has made matters much worse, furthering levels of discrimination and exclusion in many vital areas.
"We must build back better and are certain the Tokyo 2020 Paralympic Games will be fundamental during the post pandemic recovery by placing disability again at the heart of the inclusion agenda."
The IPC is highly committed to advancing the UN Sustainable Development Goals (SDGs) by increasing their visibility throughout the Paralympic Movement and at the upcoming Paralympic Games, while changing the narrative around disability. The work of the Paralympic Movement advances goal 11 of the 17 SDGs.