IWBF's Coppenrath receives royal honour
Secretary General of the European region Ron Coppenrath was appointed Knight of the Order of Orange-Nassau.
29 Mar 2017
Imagen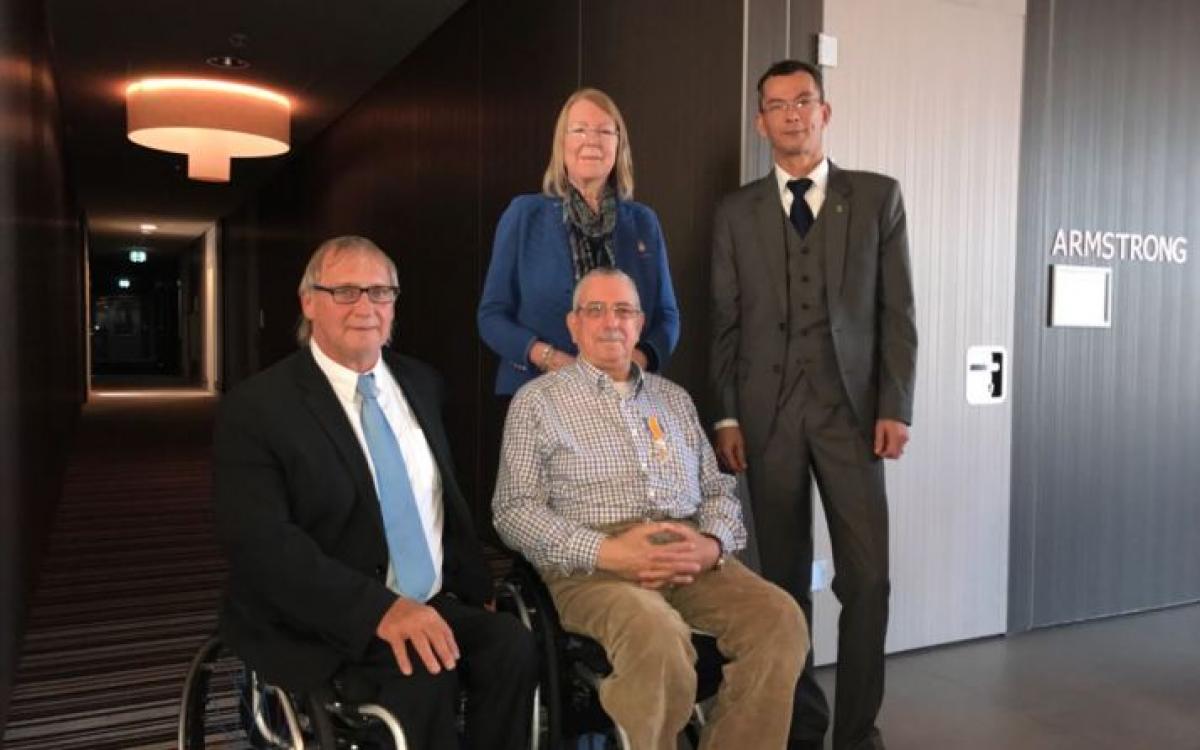 ⒸIWBF
By International Wheelchair Basketball Federation
The Netherlands' Ron Coppenrath, Secretary General of the International Wheelchair Basketball Federation(IWBF) Europe, has been appointed Knight of the Order of Orange-Nassau. He received the royal honour on behalf of the King by Mayor A.J. Moerkerke, from Coppenrath's municipality Papendrecht.
It was given as a sign of Coppenrath's years of dedication and work in wheelchair basketball both nationally and internationally.
Internationally, Coppenrath has been active with his role at the IWBF Europe, where he was part of the organisation for a number of European Championships and European Cup tournaments. He was also an influential figure on the world stage as a member of the IWBF Executive Committee.
Coppenrath took on the role as Chairman of the Competitions Committee for 12 years between 2002 -2014, leading the administration through the World Championships and the Paralympic Games wheelchair basketball competitions.
On a national level he was instrumental at his own club as well as a representative of wheelchair basketball at the Nederlandse Basketball Bond (NBB) General Assembly.
Coppenrath also received the union pin of the Dutch Basketball League by NBB chairperson Francisca Ravestein, as well as being recognised with the IWBF Gold Medal Triad for his tireless work for the sport.
IWBF were represented at the reception by Norbert Kucera, IWBF Assistant to the President, who officially congratulated Coppenrath on behalf the President of IWBF, Ulf Mehrens, and Secretary General of IWBF, Maureen Orchard.
Kucera said: "Ron did a great job as the Secretary General for IWBF Europe. One of his greatest assets was the fantastic ability to administer a large amount of competitions and the demands of Europe's member nations, the clubs and the international technical officials. He always did this in a very quiet and effective way with clear direction, all for the benefit of wheelchair basketball. His impact in the improvement and development of wheelchair basketball across Europe and the world is unmeasurable."