Jeong building back from shoulder injury
The South Korean hopes for better results in this week's Boccia Asia/Oceania Team and Pair Championships in Hong Kong, China.
09 Jun 2015
Imagen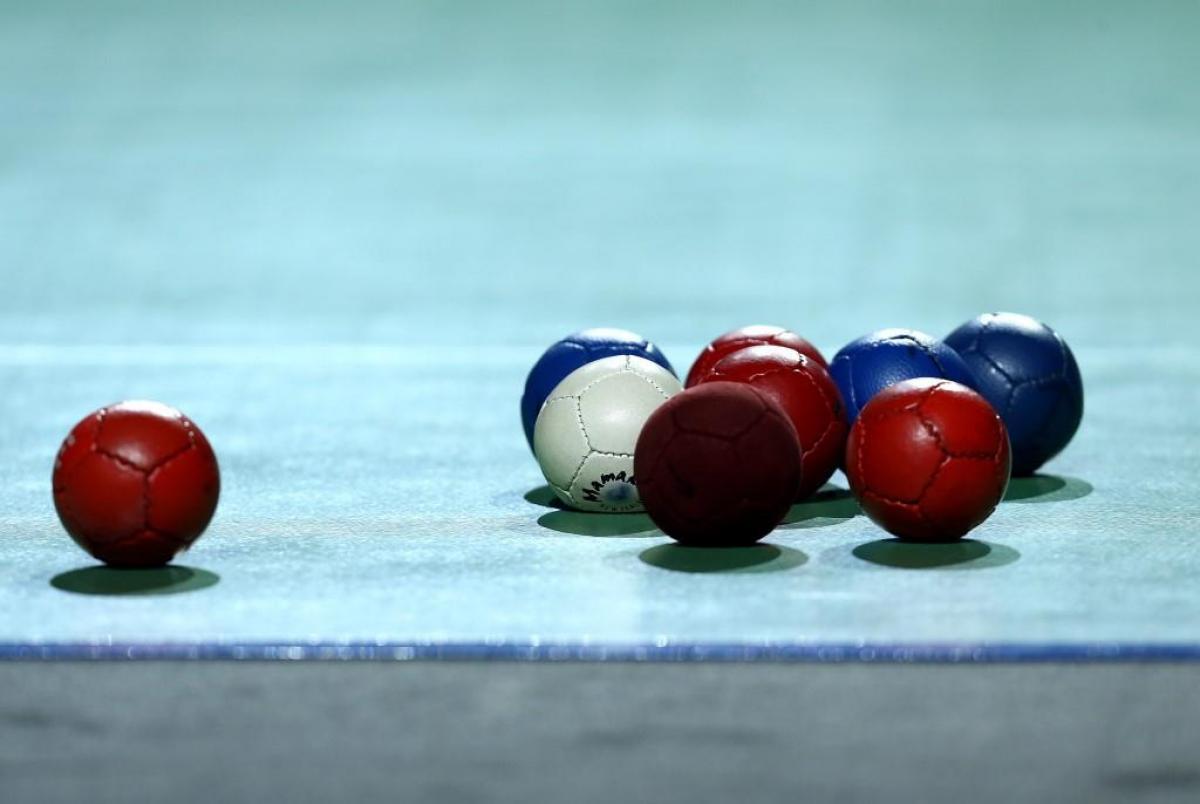 ⒸGetty Images
By EJ Monica Kim | for the IPC
The years following So-Yeong Jeong's Paralympic debut at London 2012 did not go the way she had wanted. But the South Korean hopes to turn her fortunes around at the Boccia Asia/Oceania Team and Pair Championships, which begin Wednesday (10 June) in Hong Kong, China.
World ranking points are up for grabs at the competition, which will feature 69 athletes from 10 countries across the region competing for the nine medals.
For Jeong, the disappointment from the 2014 Asian Para Games in Incheon, Korea, is still fresh in her mind. She finished 12th in the individual BC2 category and struggled to help her country make the podium in the mixed team BC1/2 event; South Korean fell to Hong Kong, taking fourth.
"I was very upset after the 2014 Asian Para Games in Incheon, Korea, as I did not bring home any medals," said Jeong, who won Paralympic bronze in the BC2 category. "At that time, I had just come back from the 2014 Boccia World Championships in Beijing, China, so I did not have enough time to regain my physical strength.
"In particular, I felt very sorry for my team because I could not score with my last ball," Jeong said.
The difference for Jeong this week, however, is that she will be playing in better health.
At the 2014 Asian Para Games, Jeong was held back by impingement syndrome, caused by friction between joint tissues in her left shoulder suffered after London 2012.
"I think that I overdid my training, ahead of my first ever Paralympic Games," she said. "This shoulder pain gave me great concern, and I was even scared to continue training."
Results from the Para Asian Games did motivate her to focus on treating her shoulder pain. But to do that, she had to leave her club team.
"I was always under pressure to achieve the very best while playing for Chungnam Provincial Office, because it is the business boccia team," Jeong said. "My unsatisfactory performance made me exhausted not only physically, but also mentally."
The-27-year-old moved to the Ulsan Boccia Federation in early 2015 and started her training on a clean slate. Although continuous training is preventing complete recovery of her shoulder, she is more cautious during her training sessions.
"When my joints become stiff, I pause for a few seconds," Jeong said. "I then take a deep breath and throw a ball. This training is helping me to concentrate on the matches to the end."
After missing the podium in Incheon 2014, Jeong hopes to make it up to her teammates this week.
South Korea's mixed team BC1/2 will consist of: Dongwon Lee, Lee Yongjin, Jeong Min Sohn, Won Jong Yoo and herself.
"June's Boccia Championships is very important for us, because we have not yet achieved enough points to qualify for Rio 2016," she said. "Of course, I would like to realise my hope for a gold medal in Rio de Janeiro next year. But first of all, I should stay focused on the upcoming competitions for this year."
The 2015 Boccia Asia/Oceania Team & Pairs Championships conclude on Sunday (14 June). Follow the event by visiting the Boccia International Sports Federation's (BISFed) website.