New Charter unveiled to get many more people with a disability active in Great Britain
More sport and physical activity providers will be asked to commit their support to a new Charter, which aims to improve the number of active disabled people in Great Britain.
24 Feb 2015
Imagen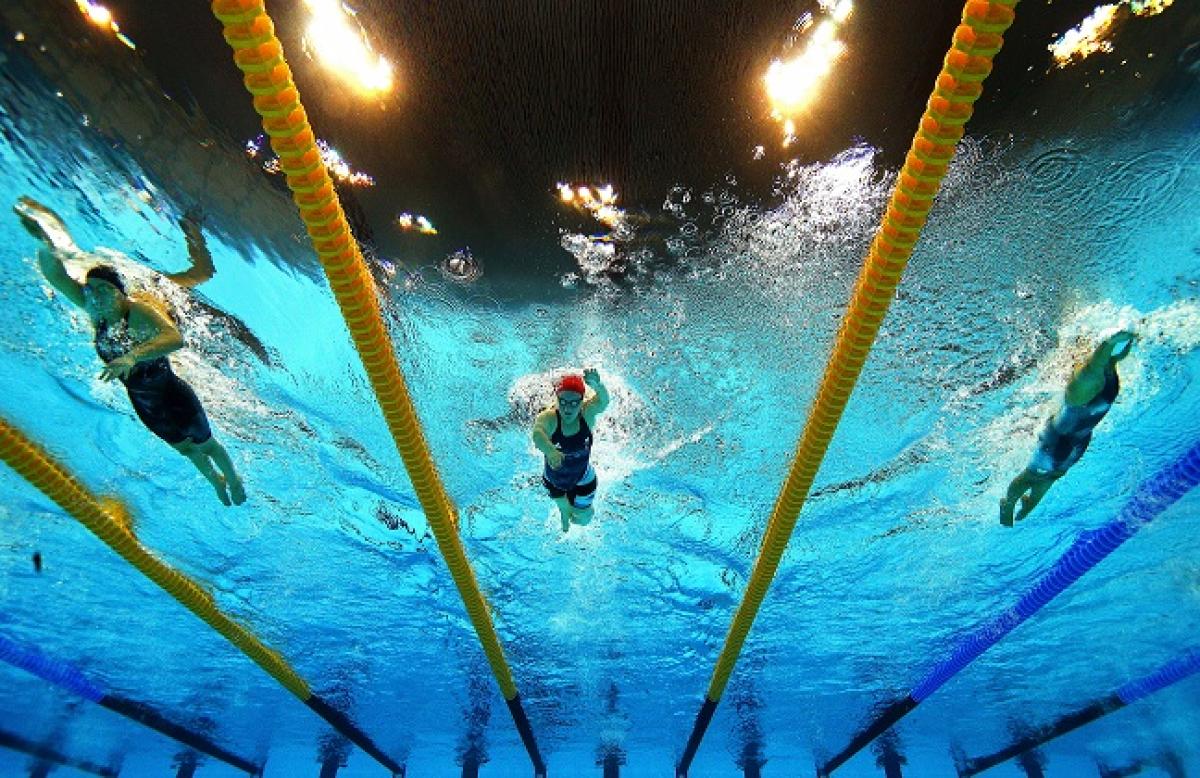 ⒸGetty Images
By EFDS
The English Federation of Disability Sport's (EFDS) Charter for Change, which outlines the key changes needed to ensure many more people with a disability can reap the benefits of being active for life, was launched at the Houses of Parliament in Londom, Great Britain, on Tuesday 24 February.
It was unveiled by the charity's Honorary President Baroness Tanni Grey-Thompson and Gerry Sutcliffe MP, Chair of the Disability Sports All Party Parliamentary Group.
Calling for more providers to commit to the Charter for Change, Baroness Tanni Grey-Thompson said: "Being active has so many social, health and economic benefits for everyone. So it is concerning that more organisations do not prioritise disabled people's activity in their work. We know it is not one simple change needed to improve the continual low numbers of active disabled people. It could involve many short or long term changes. I am delighted to be a part of the Charter's launch and hope to see more organisations commit to change."
In January, figures released for Sport England's Active People Survey 8 showed 121,700 fewer people with an impairment participated in the period October 2013-2014 since the previous recording. The main reductions were in swimming, athletics and fitness and conditioning. The gap between non-disabled and disabled people's participation has widened, with less than half the number of people with an impairment taking part in sport or physical activity for 30 minutes once a week.
However, research shows that most people with a disability are not as active as they would like to be and that demand is not being met. EFDS's Lifestyle Report released in 2013 found that seven in 10 people with a disability want to increase their physical activity.
The Charter for Change is a result of EFDS and its partners' rising concern over the low participation rates and the increased gap between disabled people's and non-disabled people's activity. EFDS believes that everyone, especially those within Government, sport, fitness, health, third sector and media, as well as those in wider communications, have the power to change minds and increase the number of active disabled people.
Barry Horne, EFDS's Chief Executive, said: "Through research, we can see the obvious trends in barriers, behaviours and attitudes in sport and physical activity for disabled people. To improve participation, organisations need to firstly, address their own strategies and delivery methods, and then commit to make the changes. Showing commitment to our Charter will help to raise awareness of disabled people's right to be active, with the long term goal to see many more active disabled people."
Among those concerned about their own sport's drop in people with a disability taking part is the Amateur Swimming Association (ASA) who have seen participants taking part in swimming once a week drop by 37,000 in the past 12 months.
Determined that their sport will increase the number of disabled people swimming, ASA will be the first National Governing Body of sport to sign up to the Charter for Change. Their Chief Executive, Adam Paker, who spoke at the launch, said: "Swimming is an inclusive sport with a great deal to offer disabled people of all swimming abilities as both a recreational activity and a way of enhancing health and wellbeing. It also provides an opportunity for people to compete at all levels, including on the international stage.
"Despite recent participation figures, swimming remains the most popular sport for disabled people. We are committed to working with our partners to identify and overcome any barriers to engagement to ensure that every person has the opportunity to take part in swimming and make it a habit for life."
One in five of the British population has an impairment. As a large proportion of all communities, EFDS believes that people with a disability should have every opportunity to be as active as non-disabled people. Physical activity can make a fundamental difference to disabled people's quality of life, increase independence and benefit our economy and yet disabled people's activity levels remain low.
The Charter sets out what disabled people say they need to make this possible and outlines three asks:
1.Everyone involved in providing sport or physical activity will support disabled people to participate.
2.Disabled people will have the same opportunity as non-disabled people to be active throughout their lives.
3.All communications about sport and physical activity will promote positive public attitudes towards disabled people's participation.