New IPC Constitution comes into force after German legal and compliance ratification 
01 Sep 2022
Imagen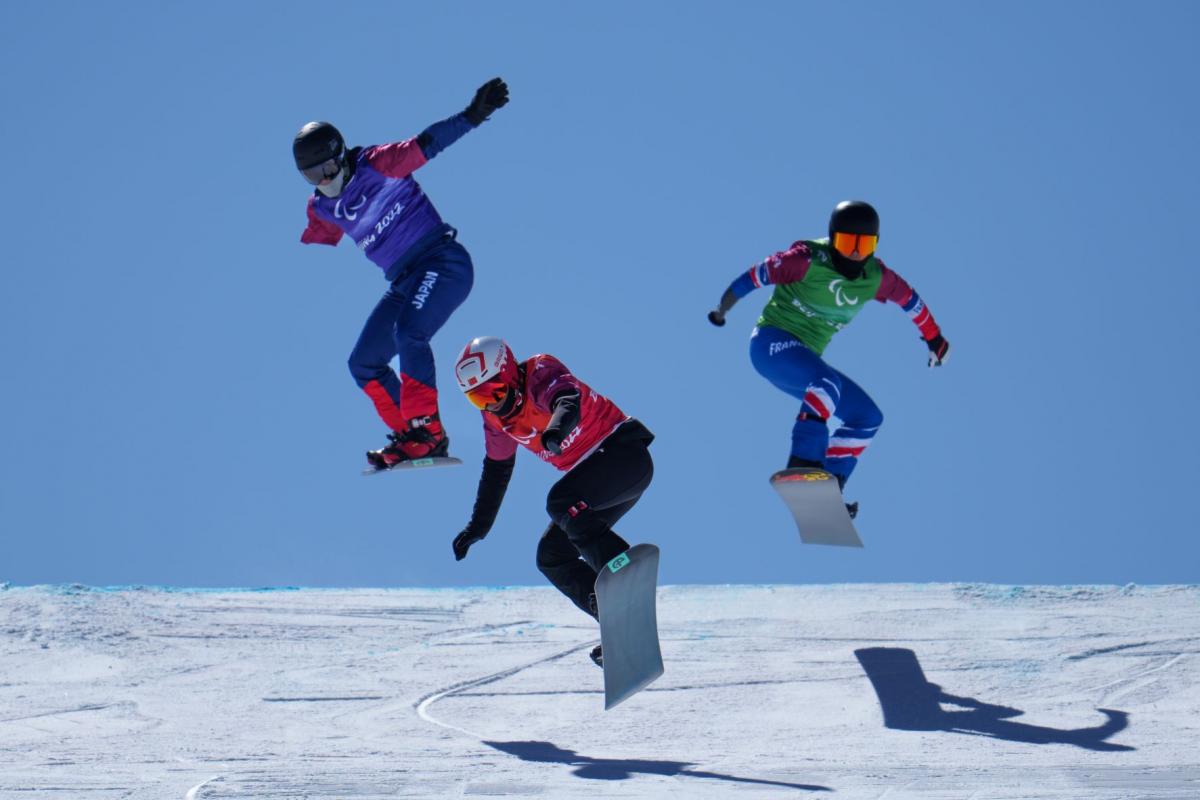 ⒸThomas Lovelock/OIS
By IPC
The new International Paralympic Committee (IPC) Constitution has been brought into force following its official publication by the German Registry of Associations.
In December 2021 the General Assembly approved a new IPC Constitution that ensures the governance structures of the Paralympic Movement's global governing body are up-to-date, world-leading and robust enough to thrive in the ever-changing sporting landscape.
The new Constitution and associated Regulations can be found on the IPC website under the IPC Handbook.  
Key changes that have come about through the new IPC Constitution and where progress has already been made since its approval, include a timeline to separate the IPC Sports, the establishment of a new Nominations Panel and Athletes' Council appointees. 
Nominations Panel 
The Nominations Panel has been established to assess nominations and applications for members for several IPC bodies: World Para Sport Unit Board, Committees, Athletes' Council, Disciplinary Tribunal, Appeals Tribunal, Board of Appeal of Classification, Elections Oversight Panel, Anti-Doping Tribunal.  The panel consists of five people: 
Two independent persons appointed by the IPC Governing Board - Gordon Orlikow (Chair) and Ilona Meyer 
The IPC President - Andrew Parsons 
The IPC Athletes' Council Chairperson – Jitske Visser 
One other Athletes' Council member chosen by their fellow Council members - Mitchell Gourley, Para Alpine Skiing, Australia
The establishment of the new governance structure has also begun. The Nominations Panel has started the recruitment process for the members of the various new Committees and Tribunals. All volunteer vacancies can be found on the Volunteer page on the IPC website.
Sport separation
A key element of the new Constitution is the aspiration for the 10 IPC Sports to separate from the IPC by the end of 2026.  To manage this process and ensure the continued success of the sports, a new internal division called the World Para Sport Unit will be established.  It is operationally independent of the IPC with its own Board and staff.
Progress has already been made in the area of sport separation with the transfer in July 2022 of Para Alpine Skiing, Para Cross-Country Skiing and Para Snowboard to the International Ski and Snowboard Federation (FIS), and Para Biathlon to the International Biathlon Union.
A recruitment process for members of World Para Sport United Board is actively taking place.    
Athletes' Council
The First and Second Vice-Chairs of the Athletes' Council have been elected by their fellow IPC Athletes' Council members after the Beijing 2022 Paralympic Winter Games. The First Vice Chair is Josh Dueck (Para Alpine Skiing, Canada), who will also have a seat on the Governing Board, and the Second Vice Chair is Mitchell Gourley (Para Alpine Skiing, Australia).