New winners abound at IPC Alpine Skiing World Cup
After seven World Cup races, new winners have emerged on the men's side with France's Vincent Gauthier-Manuel and Austria's Philipp Bonadimann winning for the first time this season.
15 Jan 2013
Imagen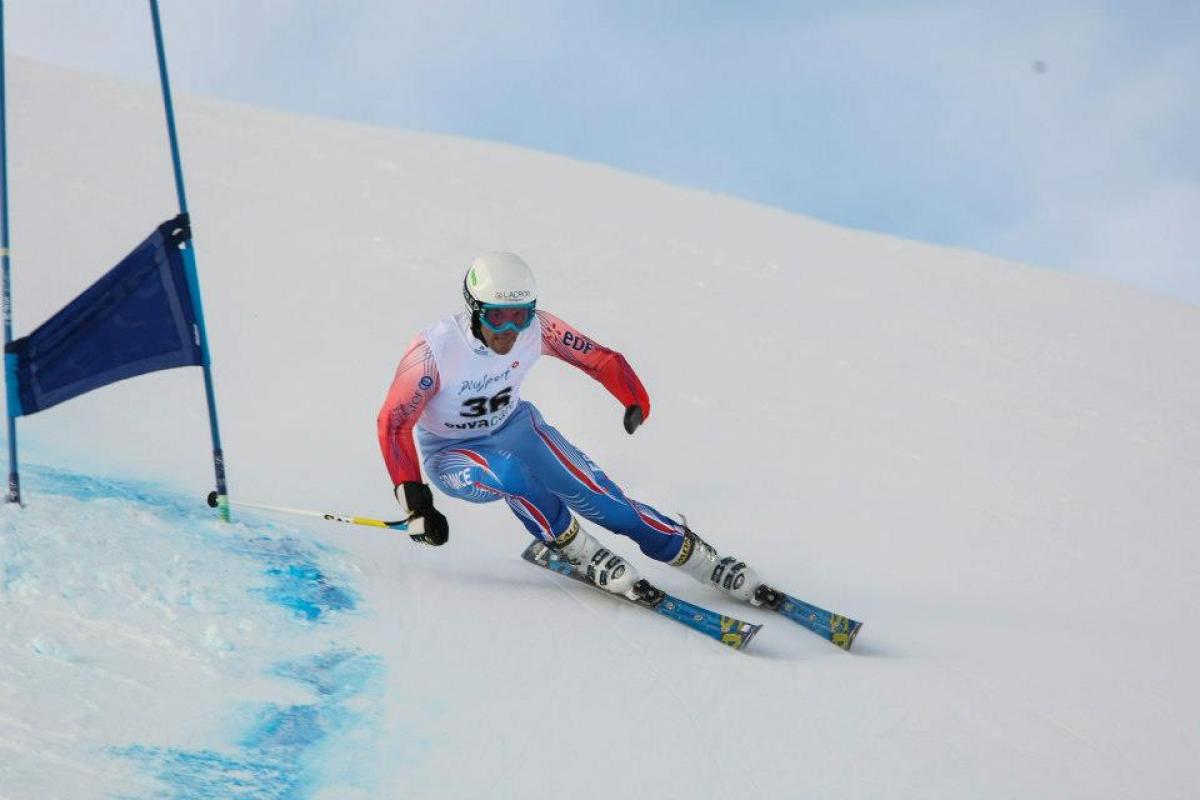 ⒸMarcus Hartmann
By IPC
"Despite a rough start managed a 3rd place in today's slalom."
Competition is tougher than ever before at the 2013 IPC Alpine Skiing World Cup as new winners emerged on Tuesday (15 January) in St Moritz, Switzerland, especially in the men's slalom competition.
Almost ninety athletes competed in the third slalom race of the World Cup and the seventh race overall.
In the men's standing Russia's Alexandr Alyabyev and Austria's Matthias Lanzinger had won the previous races, but last year's men's standing overall winner, Vincent Gauthier-Manuel (1:19.10), took first place in Tuesday's race. Less than a second behind him, though were fifteen-year-old Alexey Bugaev (1:19.53) of Russia in second place and Alyabyev (1:19.96) in third. Lanzinger finished fourth in 1:20.13.
Last season's men's slalom sitting World Cup winner, Austria's Philipp Bonadimann (1:20.61) also had his first win of the competition this season. Japan's Takeshi Suzuki, who won both slalom races at the World Cup event in Sestriere last week, was second in 1:21.43. USA's Tyler Walker (1:23.43) finished third.
Spain's Yon Santacana Maiztegui, who has had four World Cup wins so far, crashed out on the first run, allowing Slovakia's Miroslav Haraus (1:20.20) and guide Maria Zatovicova to take first place. Russia's Ivan Frantsev (1:22.74) guided by German Agranovskii finished second and Haraus' teammate Jakub Krako (1:23.86) was third, guided by Martin Motyka.
The women's events were a different story as Russia's Alexandra Frantseva, France's Marie Bochet and Germany's Anna Schaffelhuber continued their winning streaks in the slalom events.
Frantseva, guided by Pavel Zabotin, stormed ahead to win the women's visually impaired race in 1:31.09. Her main rival, Slovakia's Henrieta Farkasova (1:33.65), came second guided by Natalia Subrtova. Australia's Melissa Perrine (1:40.64) guided by Andrew Bor finished third. Frantseva now leads the women's visually impaired rankings on 620 points, and Frakasova has 560.
Bochet again proved herself to be head-and-shoulders above her competitors in the women's standing slalom, finishing first in 1:26.03. Russia's Inga Medvedeva (1:31.17) was second and dual summer and winter sport athlete, Allison Jones of the USA (1:32.31) was third.
"Despite a rough start managed a 3rd place in today's slalom," she tweeted from @Jonezyrocks.
Bochet leads the rankings with 600 points, after crashing out on one race, but winning all the others. Rothfuss is ranked second with 496 points.
Germany's Anna Schaffelhuber (1:31.89) had the edge in the women's sitting race, finishing ahead of Austria's Claudia Loesch (1:32.87). USA's Laurie Stephens (1:45.21) was third. Schaffelhuber leads the rankings with 480 points and Loesch has 440.
The competition continues on Wednesday (16 January) with the second slalom event. For full results please visit the IPC Alpine Skiing calendar and results page.