Nordic skiers arrive in Vuokatti
The first IPC Nordic Skiing World Cup of 2014-15 will see world and Paralympic champions begin their preparations for the 2015 Worlds.
09 Dec 2014
Imagen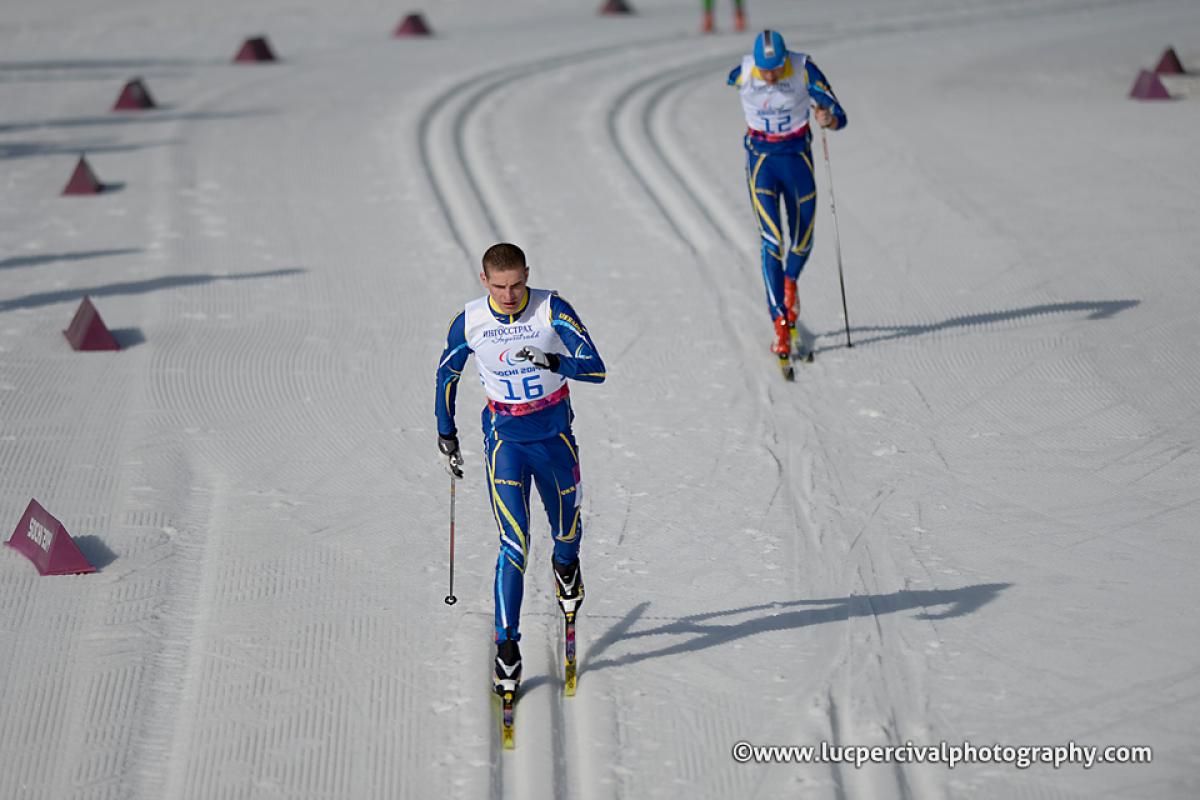 Ⓒ© Luc Percival Photography
By IPC
More than 100 athletes from 12 countries have arrived in Vuokatti, Finland, for the very first IPC Nordic Skiing World Cup of 2014-15 which starts on Wednesday (10 December).
Some of the best cross-country and biathlon skiers, many of them medallists from the Sochi 2014 Paralympic Winter Games, will compete for honours in the lead-up to the 2015 IPC Nordic Skiing World Championships in Cable, USA, from 23 January - 1 February.
The men's standing events will feature all but one of the world top 10 from 2013-14, including Ukrainian 12.5km middle distance biathlon standing world champion Ihor Reptyukh. The 20-year-old is looking to recover from a poor performance in Sochi against Russia's Paralympic champion Azat Karachurin.
"In Vuokatti I find myself almost like at home," Reptyukh said. "They have excellent conditions; the tracks do not give any advantage to any impairment type so I think for every class there are equal conditions to win.
"I am looking forward to the beginning of the season. Competitions are always very special moments for me. I love fighting for the victory, to win, to feel the joy and satisfaction from the victory and all the work done behind it, this is something unforgettable."
Reptyukh's teammate Irina Bui also heads out in a similarly competitive women's standing field and admits to being apprehensive going into the new season, where she will try to retain her 10km biathlon standing world title.
Bui said: "I am always nervous before the first starts of the season after the long summer break. That is why they are very important and are like control tests for me. I am preparing both physically and mentally."
Returning to the snow after a whirlwind 12 months which saw him become the most decorated athlete at Sochi 2014 with six gold medals is sit-skier Roman Petushkov. The Russian will face a number of his closest competitors in the men's sitting.
There is American interest with world No. 6 Andrew Soule, who will be hoping to get a good start ahead of competing on home snow at Cable 2015.
In the women's events, Soule's teammate Oksana Masters is keen to cement her status after making it onto the podium twice at Sochi 2014 in cross-country events in her first season of Nordic skiing.
The men's visually impaired events will also feature many of the best skiers from 2013-14, including Russian 15km long distance biathlon standing Paralympic champion Nikolay Polukhin and guide Andrey Tokarev. The rest of the podium from that event – Ukrainians Anatolii Kovalevskyi with guide Oleksandr Mukshyn and Polukhin's compatriot Stanislav Choklaev with guide Evegenii Fatkhullin – will also be in Vuokatti.
The women's events could be blocked out by the Russian world top three of Elena Remizova and guide Maksim Pirogov, Mikhalina Lysova with Alexey Ivanov and Iuliia Budaleeva, guided by Tatiana Maltseva.
Cross-country and biathlon races in Vuokatti run from 10-17 December, ahead of Cable 2015 which is expected to gather around 150 athletes from 20 countries for the biggest gathering of international Nordic skiers since Sochi 2014.