Nordic skiing: Five future faces
A World Championships and the World Cup in the 2014-15 season threw up some athletes that could be the podium-toppers of the future.
09 Jun 2015
Imagen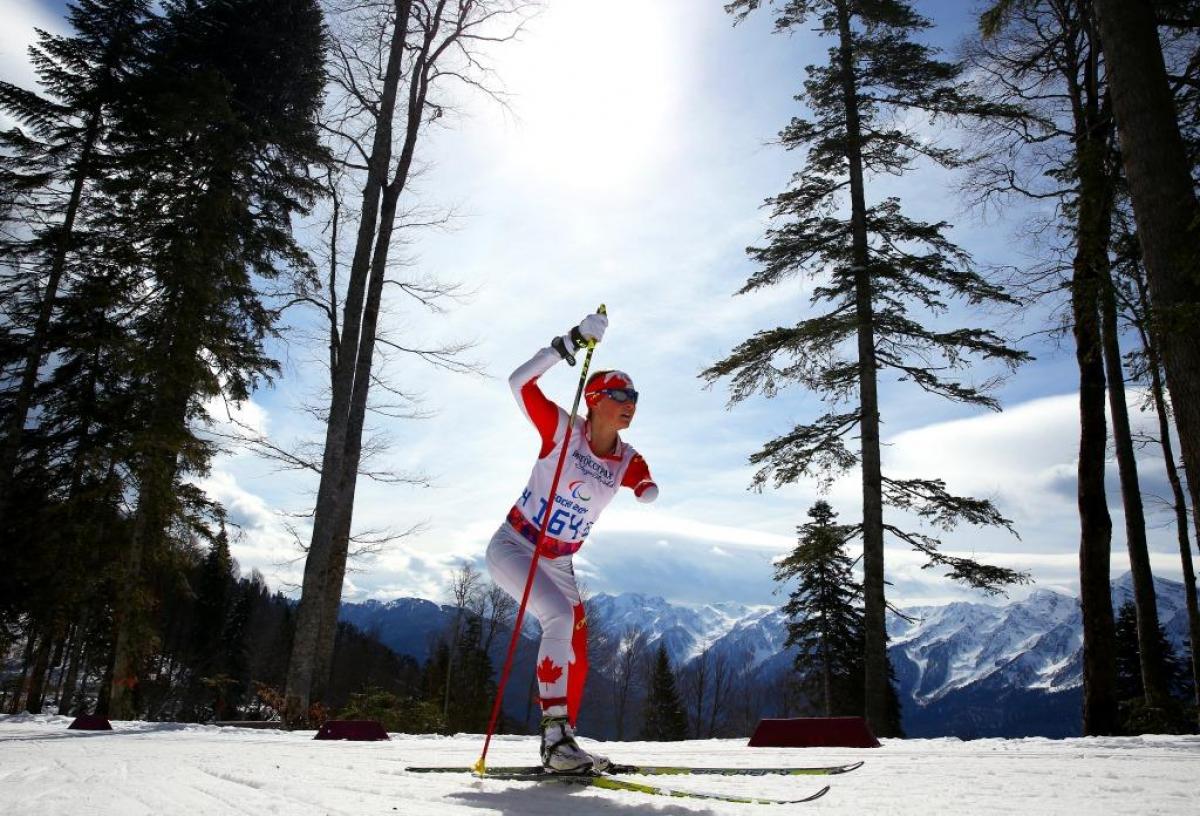 ⒸGetty Images
By Louise Wood | For the IPC
It was a wonderful achievement for the 21-year-old and a result which will make her more determined to do well in the season ahead
Now that the snow has melted on the 2014-15 season, we can start to look-back at who emerged as a new face to look out for in the future.
After a season that featured an IPC Nordic Skiing World Championships in Cable, USA and the World Cup crown, there was plenty of opportunity for athletes to show their potential.
Eirik Bye, men's cross-country visually impaired
The young Norwegian had an amazing season in 2014-15. He won the World Cup beating the likes of Russia's Stanislav Chokhlaev and Canadian legend Brian McKeever. Considering he was 13th the year before it is a remarkable accomplishment. At Cable 2015 he won a bronze medal in the mixed relay and had two top 10 finishes in individual events. Aged only 19 he still has a lot of time to improve.
Brittany Hudak, women's cross-country standing
Canadian Hudak surprised everyone in 2014-15 by winning the cross country World Cup in her first full season. She managed to overtake Ukrainian Oleksandra Kononova and Russia's Ekaterina Rumyantseva in the final round. It was a wonderful achievement for the 21-year-old and a result which will make her more determined to do well in the season ahead. She had a good World Championships too, getting a fourth place in the short distance cross country.
Martin Fleig, men's biathlon sitting
2014-15 saw 25-year-old German Fleig make a significant improvement in biathlon. He won his first World Championship medal, a bronze in the long distance, and was third in the World Cup. He also went from 18th to ninth in the cross country World Cup and was fourth in the middle distance race in Cable. Look for him to match and possibly improve on his third place in biathlon next season.
Lyudmila Liashenko, women's biathlon standing
As the only athlete to have beaten Kononova in the whole of 2014-15 in biathlon Lyudmila is a great young prospect. The 22-year-old Ukrainian leapt from eighth in the World Cup to second in one season and won three silver medals at the World Championships. She is also a contender in cross country finishing fifth in the World Cup and winning three silver and one bronze medal in Cable. Her current strongest event is biathlon and she will try to go one better and win the World Cup in 2015-16.
Anatolii Kovalevskyi, men's biathlon visually impaired
The 24-year-old Ukrainian alongside guide Oleksander Mukshyn has a difficult task to beat Russia's Nikolay Polukhin and Chokhlaev.. However in 2014-15 he has made good progress towards doing just that. He finished third on the World Cup and he won silver in the sprint race in Cable. He also has a silver medal from Sochi and this should give him the confidence to challenge for the World Cup title in 2015-16.
The IPC Nordic Skiing calendar for 2015-16 will be announced shortly.