Overdue homecoming for Finnish stalwart Matti
2019 World Para Snowboard World Championships venue ready for last racing blitz of the year
01 Dec 2019
Imagen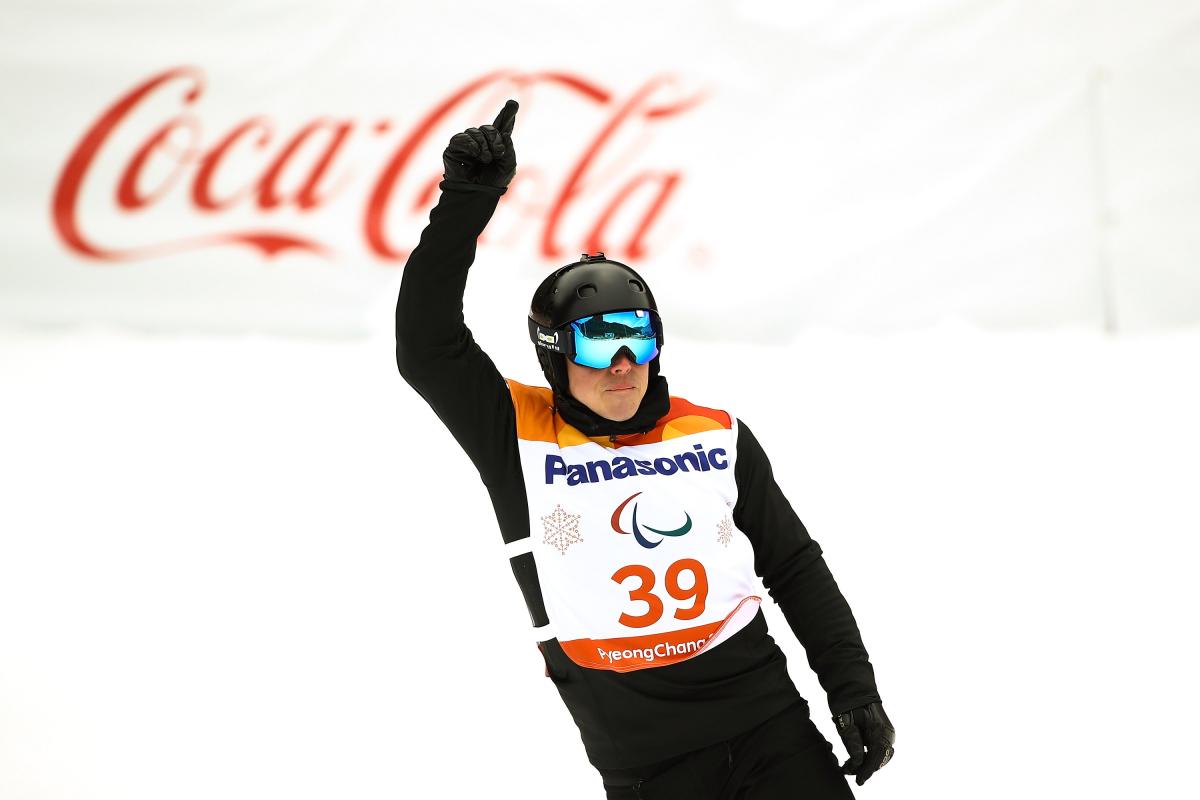 ⒸGetty Images
By Lena Smirnova | World Para Snowboard
After a memorable kick off to the 2019-20 World Para Snowboard World Cup at Landgraaf SnowWorld in mid-November, Para snowboarders are heading to the season's first outdoor venue in Pyha, Finland.
The site of the 2019 World Para Snowboard World Championships is hosting three snowboard cross races from 2 to 4 December and will be the year's last major competition for the riders.
Suur-Hamari's Odyssey
None will be more eager to get on the podium in Pyha than Paralympic snowboard cross champion Matti Suur-Hamari. The Finnish rider missed out on the World championships last March due to a last-minute injury and was forced to watch others conquer his home slopes from the sidelines, his arm in a sling.
Coming back to the circuit after surgery, Suur-Hamari proved that he is back in dangerous form when he won gold in the men's LL2 banked slalom race in Landgraaf, the Netherlands.
Suur-Hamari will have even more motivation to win his signature, snowboard cross race at his home resort. To do so, he must overcome the Pyha 2019 silver and bronze medallists in the event, Australia's Ben Tudhope and USA's Zach Miller.
Miller beat Suur-Hamari in the first race in Landgraaf, while Tudhope was a mere 0.07 seconds behind the Finnish rider's winning time on the second day.
Pyha's lucky snow
Maxime Montaggioni, a triple world champion, has not had the flawless start to the season that had been expected. However, if his Landgraaf races are any indication, the talented Frenchman is starting to pick up momentum in the men's UL.
While he did not manage to reach the top of the podium in Landgraaf, Montaggioni improved on his time and placing during the two days of racing at the world's largest indoor ski resort.
Pyha had been lucky for him last season when he won world titles in banked slalom and snowboard cross there. Montaggioni will be looking to carry that golden streak into the World Cup season by outracing his usual foes, USA's Mike Minor who swept gold in Landgraaf, and Italy's Jacopo Luchini who also left the Netherlands with two medals, a silver and a bronze.
Pyha's slopes were equally generous to Dutch rider Lisa Bunschoten who won two gold medals at the 2019 World Championships in the women's LL2. Coming off two wins in Landgraaf, Bunschoten appears unbeatable this season as she confidently follows in the footsteps of her mentor and one of the most famous Para snowboarders of all time, Bibian Mentel-Spee.
Northern lights and golden streaks
Like Bunschoten's main competition Renske van Beek and Sandrine Hamel, Kristian Moen knows exactly what it is like to be behind a Dutch rider on a golden streak. The Norwegian trailed four-time world champion Chris Vos in both men's LL1 races in Landgraaf despite the latter having multiple technical issues with his leg suspension.
Vos fell short of first place at the 2019 edition of the world championships in Pyha and will not hold anything back as he tries to improve on those results on the same slopes.