Para badminton World 2017 to South Korea
Both China and South Korea were aiming to stage the 11th Para Badminton World Championships in 2017.
07 Nov 2016
Imagen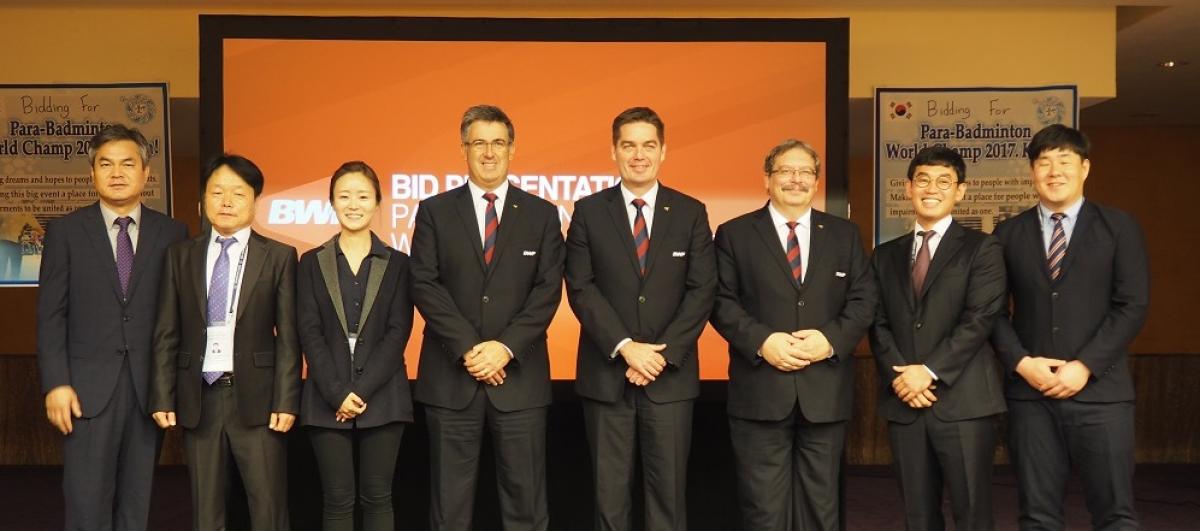 ⒸBWF
By BWF
The Badminton World Federation (BWF) has awarded the 11th BWF Para Badminton World Championships to the City of Ulsan in South Korea.
The BWF Council announced that the Korea Badminton Association for the Disabled (KBAD) will host next year's tournament; another important step ahead of the Tokyo 2020 Paralympic Games in which badminton will make its debut.
Commenting on the two bids received the BWF President Poul-Erik Høyer congratulated both the National Paralympic Committee of China and KBAD for their vision of providing a world-class experience for Para badminton athletes globally for the Championships.
"We are honoured to have received two really comprehensive bids which is very promising for the future of the Para Badminton World Championships," said Høyer.
"The application from the City of Ulsan showed strong public and community engagement and it was clear that the City and community are very much behind the Championships."
KBAD and South Korea have hosted a number of signature Para badminton events in recent years including the Para Badminton World Championships in 2009 in Seoul, the Asian Para Badminton Championships 2012 in Yeon Ju-Gun and the 2014 Asian Para-Championships in Incheon in which badminton was played.
This history of hosting successful events, the strong technical aspects as well as the City and community support made SouthKorea a very attractive option for the next Para Badminton World Championships.
The most recent edition of the Para Badminton World Championships, held last year in Stoke Mandeville, England, attracted 232 athletes from 35 nations who competed in 22 medal events.
Organisers in Ulsan City expect to host more athletes from more countries as the best para-badminton players in the world compete there in November 2017.