Paralympian on her horse, Dr. Trabert off her horse
Germany's Angelika Trabert shares her recent medical mission trip to Guinea.
14 Mar 2017
Imagen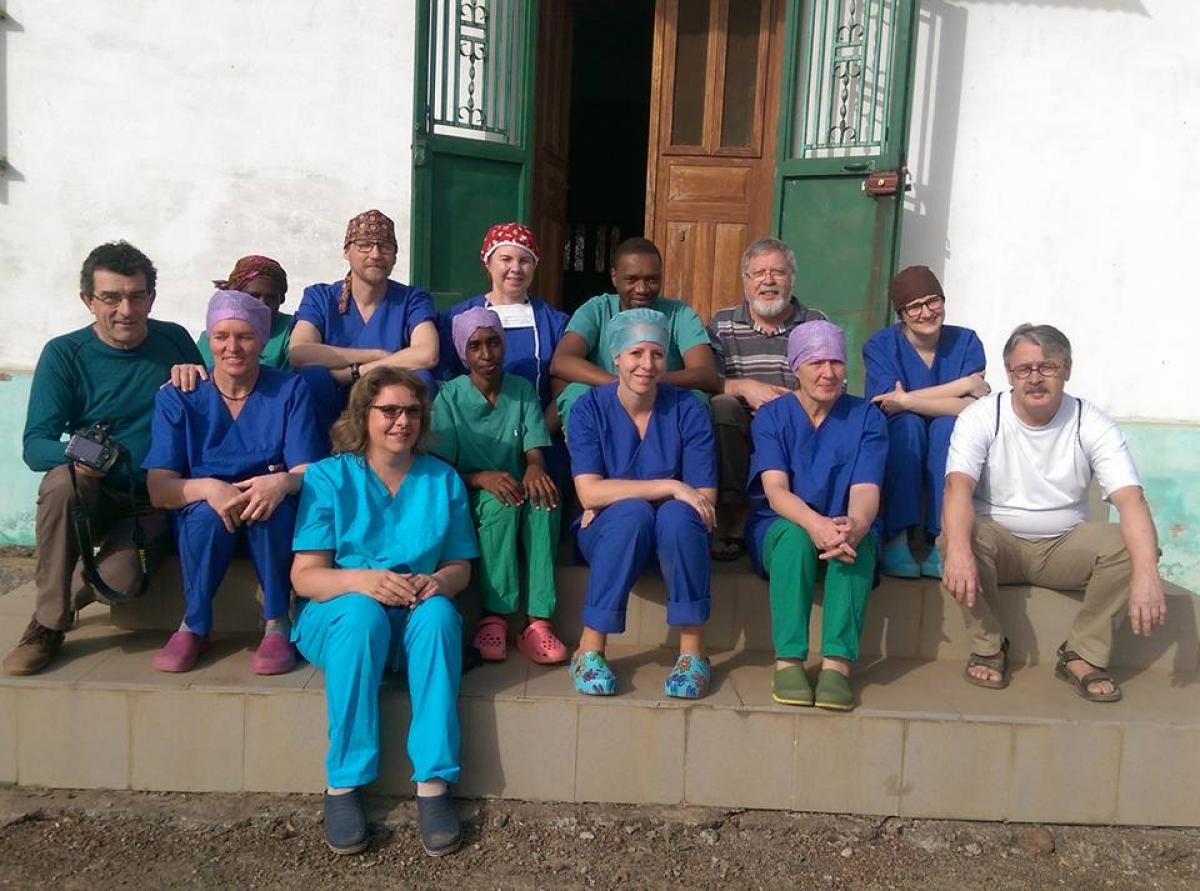 ⒸAngelika Trabert
By Rob Howell | For the IPC
"Things are changing, but we won't give up that easily."
Germany's Angelika Trabert is known as a multi-Paralympic medallist on a horse. Off her horse, she is known as Dr. Trabert.
An anesthetist working in Frankfurt, Trabert recently completed another trip to Guinea in Africa supporting the medical work of charity MANGO e.V. in February.
A doctor with an impairment was a hopeful sight for her patients in the country:
"They would find it unbelievable that someone with no legs and in a wheelchair could be a doctor," said Trabert, who was born with dysmelia to both legs and malformation to her right hand. "But we receive a lot of respect from those we treat and I have even seen, through pictures we have been sent, that people have sent their disabled children to school having seen me there with them."
It was her fourth medical mission to the country, her first being in 2009.
Over a period of 12 surgery days, Trabert provided anesthesia for around 60 operations on patients who would otherwise struggle to find the appropriate medical attention they need.
"The bulk of the operations were on enlarged thyroids or hernias," she said. "We also treated women with obstetric fistulas, a condition which can affect the uterus. Through prolonged labour the baby's head is constantly pushing and at the end making a hole between the vagina and the bladder."
Trabert felt surprised when she was first asked by a Guinean colleague to accompany him to the country.
"I had doubts to be able to be much help to the team aside the medical work with a wheelchair and with no legs.
"I felt that going there was a great opportunity to give something back to society and help those less fortunate. Guinea has no medical system to speak of so the work we do is very important."
The trips include journeys of up to two days to reach remote areas some 400km from the country's capital, Conakry.
"The streets and roads are often bumpy and have no sidewalks, not ideal for a wheelchair but I always find a way," she said.
Trabert formed a bond with the country. She met and subsequently married her Guinean security guard, Naby Issa, on one of her first visits – and is now trying to take her involvement with him one step further.
"We are trying to set up a charity called 'Sundjata' to give handicapped people the possibility of education, work and recognition," Trabert said.
"The trips have made me see how people live and realise the privilege I have. Disabled people in Guinea are often left to fend for themselves and end up just begging for money or food. I have so much that I have to see what I can do to help that situation. It's early days yet but I like to see how much I can do and I like to improvise things, so we'll see what happens."
Trabert competed at every Paralympic Games since Atlanta 1996 to London 2012, collecting six medals.
She did not have the right horse to compete at Rio 2016. But she still went as a technical assistant, chaperoning the riders to the media mixed zone.
"It was important for me to be in Rio – I'd been to every other Games – so it was the right decision to go. The riders made it easy for me and said how nice it was that I was there," Trabert said.
She is now developing a relationship with a new horse but admits that her grade III (former grade II) is now more competitive than ever.
"Things are changing," she said, "but we won't give up that easily."
Related Images