Paralympians behind initiative to get people into sports
New Zealand's Rio 2016 champions Sophie Pascoe, Liam Malone, Cameron Leslie and Nikita Howarth are supporting a series of local events to get more people with impairment involved in sports.
16 Oct 2016
Imagen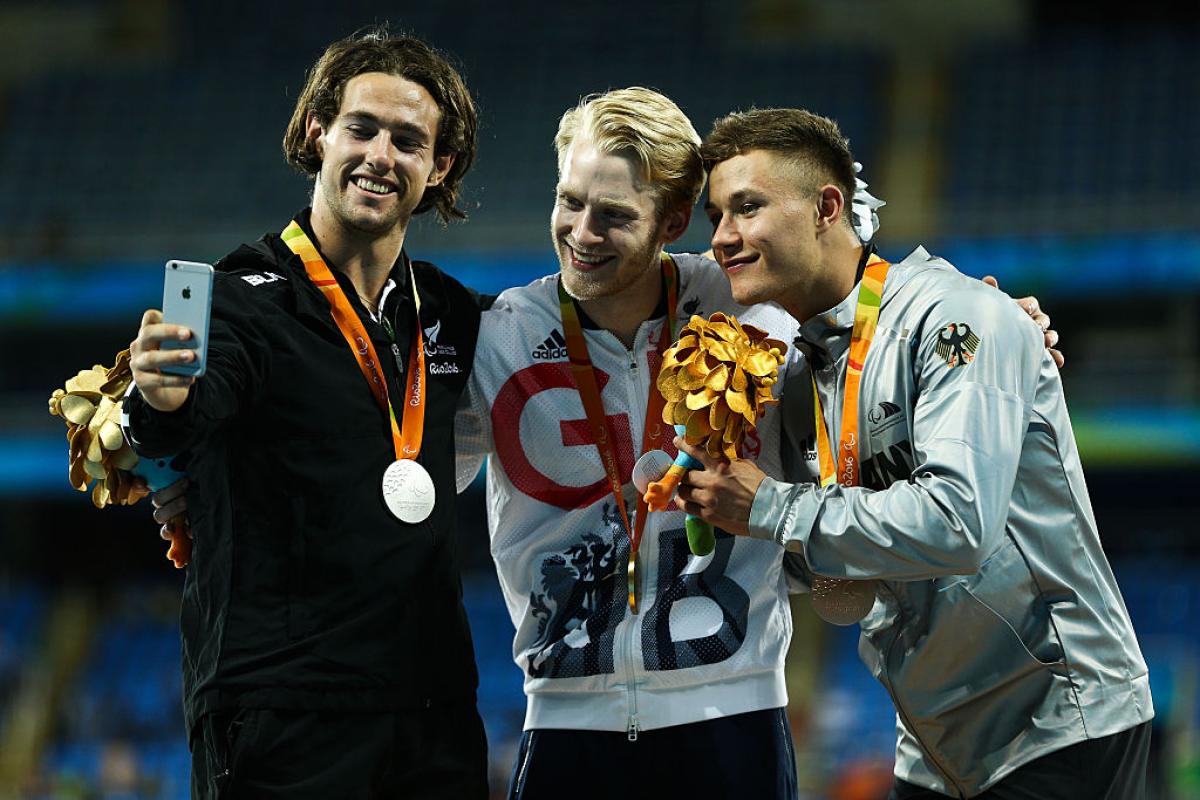 By Paralympics New Zealand
Rio 2016 swimming gold medallists Sophie Pascoe, Cameron Leslie and Nikita Howarth, and Paralympic athletics champion Liam Malone are supporting a new series of local events called 'ACC Paralympics New Zealand Open Day' to help people with impairment to get involved in sports.
This project aims to increase the community's participation in sports and to give Paralympics New Zealand (PNZ) the opportunity to scout promising talents from the grassroots and, eventually, help them develop their careers as Para athletes.
Participants will have the chance to meet and hear from New Zealand's top Paralympians, try out different Para sports and talk to various organisations about opportunities available for them in the community.
The series will kick off on 21 October at the AUT Millenium in Auckland, and will then continue at the Avantidrome in Cambridge, on 5 November, and at the Cowles Stadium, Christchurch, on 18 February.
The launch of this initiative comes a bit more than one month after New Zealand rounded off their best Paralympic Games ever with nine golds, five silvers and seven bronzes won.
"We had an exceptional Rio 2016 Paralympic Games, but this kind of success does not happen overnight. We begin every four-year cycle at this point," said Malcolm Humm, PNZ High Performance Director.
"The ACC Paralympics New Zealand Open Days will have two objectives: firstly, to help disabled people discover the joy of local community sport, regardless of whether they have Paralympic ambitions. Secondly, we will be looking for those that display strong competitive potential."
Pascoe sealed five medals in Rio, including three golds, becoming the country's most decorated Paralympian ever with 15 medals overall.
"The success that the team had in Rio really brought Para sport into the mainstream for the first time and we saw so much amazing support from New Zealanders," she said.
"If through that we can inspire other disabled kiwis to come along to these Open Days, try Para sport and maybe go all the way to a future Paralympic Games, it would be huge for all the athletes that have paved the way."
Sprinter Malone had a memorable Paralympic debut in Rio, sealing two golds and one silver.
"I am a living proof that it is possible to smash an impossible goal. I had never run on blades before. I did not know if I would be fast. I had always finished last at school cross country and when I was a kid, I was laughed at for being slow," he said.
"But I made a promise to myself to try. Fast forward three years and I made the New Zealand Paralympic Team and now I have won medals. If I can make it happen, anyone can. You start out by attending an event like an Open Day."
Pascoe, Leslie and Howarth will attend the first event this Friday, along with Rio 2016 bronze medallist Rebecca Dubber and Paralympic gold and double bronze medallist Michael Johnson.
"All my life I have been about proving people wrong. Yes, I have a disability, but that does not stop me from doing anything I want," said Leslie.
Howarth added: "I am excited to think that many other New Zealanders could get to experience the success and fun I have from competing in Para sports."
PNZ and its major partner ACC have developed and will be jointly staging the events, with the former's supporting partner Invacare supplying equipment.
Several other providers, including local ParaFeds and national sports organisations, will be on-site to showcase opportunities for disabled people.
The full story is available on Paralympics New Zealand's website.