Peru determined to make most of IPC-membership status
Now as a member of the IPC, NPC Peru has taken quick steps to put its athletes at centre stage.
19 Feb 2016
Imagen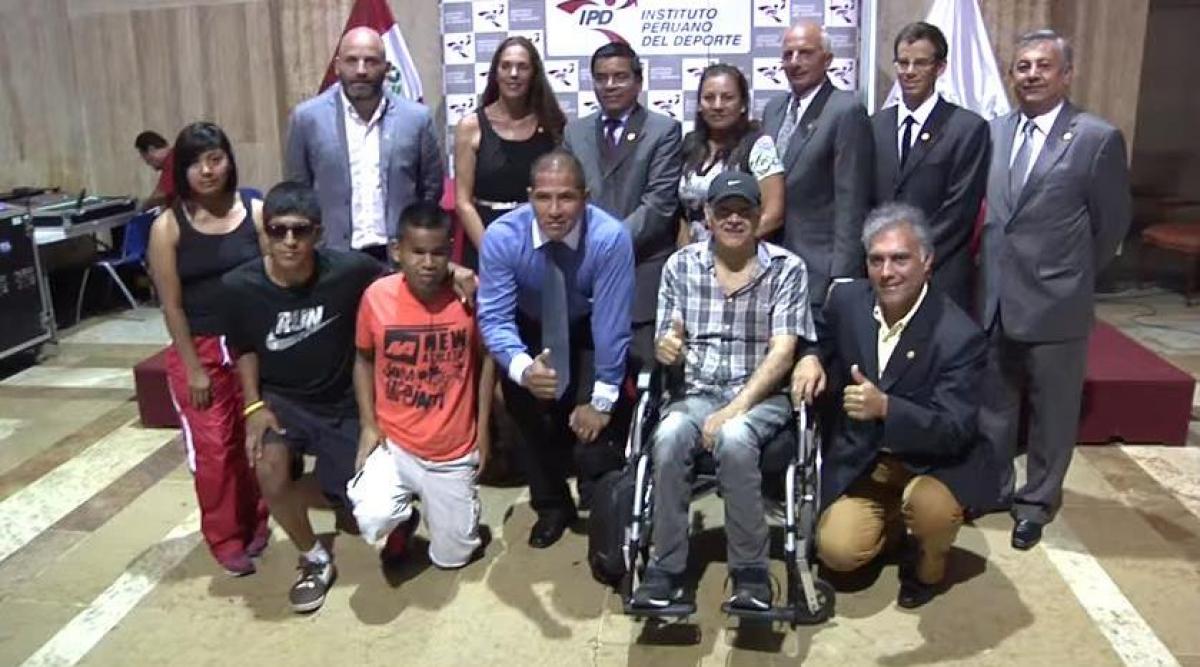 ⒸIPD
By IPC
"People that are watching this video and want to participate, they will now have platforms and ways to access easier."
The Ministry of Sport of Peru went digital to show their commitment in developing para-sport in the country recently, releasing a video that celebrated the creation of the National Paralympic Committee of Peru.
"This is a great change where we call everyone to contribute toward an adapted movement like there is in many other countries, and here we have the most important thing: the human factor," NPC Peru's President Luisa Villar said in the video, which is available on YouTube.
Subject to ratification of the IPC General Assembly in 2017, the IPC Governing Board granted Provisional Membership to NPC Peru – Asociacion Nacional Paralimpica del Peru – on 5 February.
As a member, NPC Peru receives a formal recognition by the government that allows the government to assign a budget to the NPC, explained President Ministry of Sport of Peru Saul Barrera Ayala.
"It will allow us to approve a national plan of adapted sport, which will surely support its [NPC Peru's] development," Barrera said in the video.
The membership especially impacts Peru's elite para-athletes, who would have a structure to compete both nationally and internationally.
"People that are watching this video and want to participate, they will now have platforms and ways to access easier," said swimmer Pedro Pablo de Vinatea. "The difference now is that if a young person now shines, he or she will have the way to be a selected athlete and represent Peru rather than looking for this by him or herself."
Athletes would feel a sense of national pride with a delegation, versus an individual, attending competitions.
"This will help Peru to have an important presence in competitions of high level and will help national sport to grow," said sprinter Carlos Felipa.
In addition to helping its athletes achieve their goals, NPC Peru are also working toward hosting international competitions.
"Definitely, with the Parapan American Games in Lima 2019, there is a plan and we will now work with the new NPC Peru," said President of the Peruvian Sports Institute Saul Barrera Ayala.