PyeongChang 2018: Bibian Mentel-Spee letting go of expectations
Defending Paralympic champion has a new perspective following further cancer treatment
04 Mar 2018
Imagen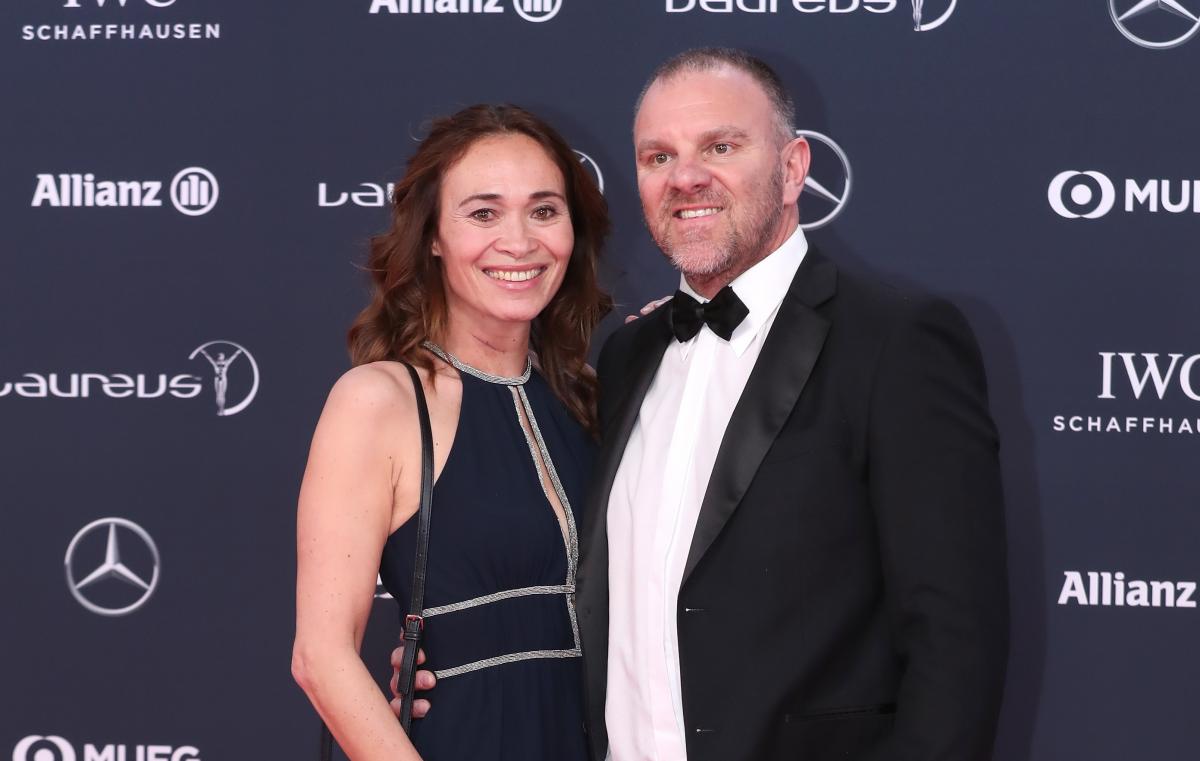 ⒸGetty Images
By Ros Dumlao | For the IPC
"Having all these surgeries and having radiation therapy and everything that I went through in the last six months, that's why for me, the result is not the goal."
Cancer treatment, followed by two surgeries — that is how the Netherlands' Bibian Mentel-Spee has spent the last six months.
During a period when athletes are preparing for the PyeongChang 2018 Paralympic Winter Games, Mentel-Spee has spent it in and out of the hospital. Her last operation was in January, giving her only a month to train for her second Paralympic Games, which begins on 9 March.
It means the defending Paralympic and multi-world champion snowboarder is entering a major international competition with a different mindset.
"I let go of my expectations for PyeongChang," she said. "I'm really happy that I am able to go and that I can compete there. … For me it is more important to compete there than to win. And just being there at the event with all my friends and showcasing the sport, that is the most important thing for me. I'm not really thinking about the results."
As the first female gold medal Para snowboarder from Sochi 2014, Mentel-Spee has dominated the women's SB-LL2 category. She was heading into the Paralympic year with a strong season, having won the snowboard-cross and banked slalom 2017 world titles at Big White, Canada, proving she is the one to beat in PyeongChang.
But last July, she learned her cancer returned again, this time in her neck, oesophagus and ribs. It would be, yet again, another off-season spent in radiation therapy.
Although she finished the treatment in October and would wait in January for a check-up to decide if was fit for PyeongChang, she got a call from her doctor in early December.
A scan had shown that the tumour was still present in her neck and was pressing on her bone marrow strongly. Two immediate and further surgeries were required.
"No it's not easy to go through," she said. "Then again my doctor brought it to me saying it's a no-brainer for me. You have to have this surgery to enjoy your life. … So obviously the main goal from the surgery was to get the tumour removed and not be paralysed."
"To be honest I feel really strong, even in my mind, psychologically," Mentel-Spee continued. "I always doubted my neck. And now I'm 100 per cent sure I have the green light and it's OK to snowboard, and it feels secure enough on my snowboard to ride. So I'm a happy person, and I get to compete in Korea."
A form of rehab
In February, Mentel-Spee went to the World Para Snowboard World Cup Finals in Big White but did not compete. It was her first time back on snow, and she admitted she felt hesitant after a couple of runs but the feeling eventually returned.
It was that feeling she has had over 25 years of snowboarding.
Yes, her neck feels stiff and painful. She is still taking medication following the surgeries. But the medications can only do so much.
"You know what? It's rehab for me," Mentel-Spee said about snowboarding. "I had all the more reason to stay on the couch with all that has been happening in the last couple of years actually. Just to stay on the couch and do nothing. But the best way I could treat my body and recover from all the surgeries and radiation and the cancer is to be as fit as possible and make sure that my immune system is as high as possible, which I do by playing sports."
"Having all these surgeries and having radiation therapy and everything that I went through in the last six months, that's why for me, the result [in PyeongChang] is not the goal," Mentel-Spee said. "It's just competing there and being there with my friends and enjoying it."