PyeongChang 2018: Skiers and snowboarders bring Latin American flavour
Argentina, Brazil, Chile and Mexico will all take part in the Winter Paralympics
02 Mar 2018
Imagen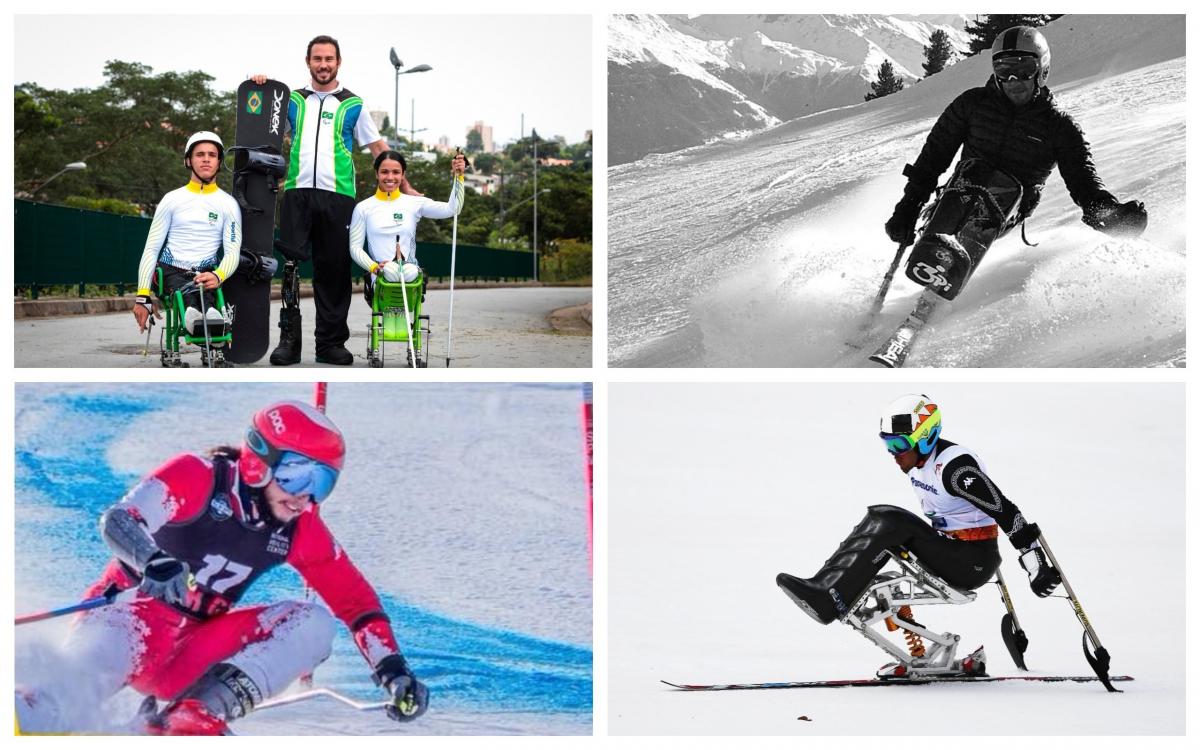 ⒸGetty / NPC Chile / Triana Serfaty Bonilla / CPB
By IPC
"Every time I go down the hill I tell myself: don't let the fear pull you back."
It may not be a region that you would associate with winter sports, but Latin America will have ten athletes representing the region at the PyeongChang 2018 Paralympic Winter Games between 9 and 18 March.
Chile is the country from the region with most tradition at Winter Paralympics, having made their debut at Salt Lake City 2002, where they participated with two athletes. They were again represented by two athletes at Torino 2006, Vancouver 2010 and Sochi 2014.
PyeongChang 2018 will be historic for Chile as they will take four Para athletes for the first time: alpine skiers Diego Seguel, Julio Soto, Nicolas Bisquert and Santiago Vega.
"This will be my second Winter Paralympics and I would love to finish among the top 20 in the men´s giant slalom standing," said Vega, who could not finish the giant slalom event and finished 32nd in the slalom at Sochi 2014.
Mexico made their Winter Paralympic debut at Torino 2006 through alpine skier Armando Ruiz. They went on to compete in Vancouver 2010 and Sochi 2014.
In PyeongChang, alpine skier Arly Velasquez will be the country's sole representative. The 29-year-old participated in Sochi 2014, where he crashed and as a result had to undergo surgery and stay out of the sport for a year.
But instead of quitting, Velasquez will be back in the Paralympic slopes full of excitement. "Every time I go down the hill I tell myself: don't let the fear pull you back," he said.
Alpine skiers Juan Maggi and Leonardo Martinez were the first Argentinian representatives at a Winter Paralympics in Vancouver, Canada, in 2010.
The South American country then competed at Sochi 2014 with snowboarder Carles Codina, alpine skier Enrique Plantey and cross-country skier Pablo Robledo. The three of them will be back at PyeongChang 2018, but this time Robledo as the Chef de Mission.
Plantey said: "Unlike the past Games where everything was new to me, for this edition I feel more prepared. I spent the last four years to reach PyeongChang in my best possible form. My goal is to enjoy the Winter Paralympics and hopefully end among the top 10 or top 15."
Brazil were the fourth Latin American country to compete at a Winter Paralympics when they sent a delegation of two to Sochi 2014. Cross-country skiers Aline Dos Santos Rocha and Cristian Ribera, and snowboarder Andre Pereira will be the three Brazilian athletes in PyeongChang.
"It is the second successive time Brazil send a delegation to the Winter Paralympics and, this time, with a woman in the team," highlighted Brazilian Paralympic Committee President Mizrael Conrado. "It is gratifying to see the development of winter sports."
Brazilian Winter Sports Confederation President Stefano Arnhold added: "We are very satisfied with the work that was done in our first participation. Our objective is to improve the marks set four years ago in Sochi."
Tickets for PyeongChang 2018 can be purchased here.