PyeongChang 2018: Para ice hockey officials revealed
13 referees and linesmen will call games at PyeongChang 2018
19 Jan 2018
Imagen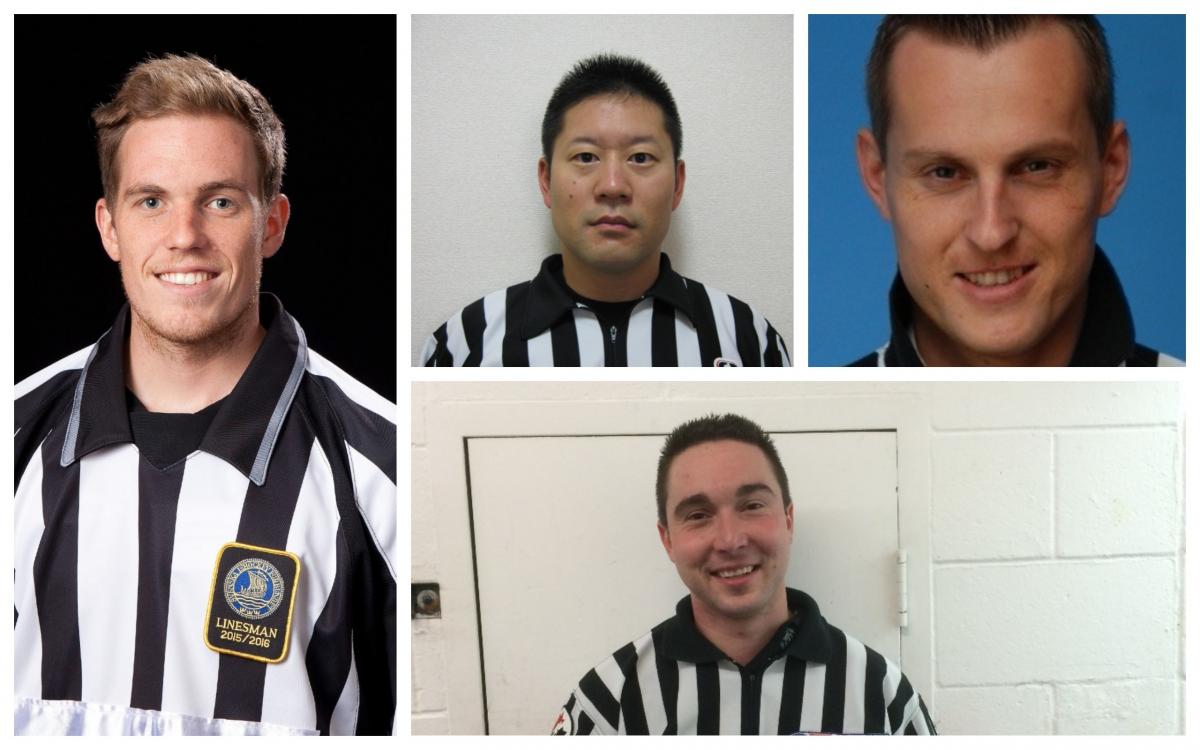 World Para Ice Hockey has confirmed the referees and linesmen who will officiate matches at the PyeongChang 2018 Paralympic Winter Games.
Thirteen officials (five referees and eight linesmen) from eight countries will handle the eight-team tournament, with the first puck dropping on 10 March in the Gangneung Hockey Centre.
The officials carry a range of Para ice hockey experiences from Games, World Championships and regional competitions. Among the referees is Johnathan Morrison from the USA. In addition to on-ice experiences in the United States Hockey League and American Hockey League, Morrison has called six World Championships A-Pool, and PyeongChang 2018 will be his fourth Paralympics.
Nine other officials return to Gangneung after handling the 2017 World Championships A-Pool in April, when the competition also served as a Test Event: referees Kevin Webinger from Canada, Austria's Kristijan Nikolic and Norway's Owe Luthcke; and linesmen Jan Vanek from the Czech Republic, South Koreans Young-jin Chae and Youl Han, Canada's Matthew Fergenbaum, Sweden's Andreas Lunden and Austria's David Nothegger. The fifth referee is Sotaro Yamaguchi from Japan. Linesman, Leon Wesley from the Czech Republic and Matt Clark from Canada complete the officiating team for PyeongChang2018.
The complete schedule for Para ice hockey matches at PyeongChang 2018 can be found at https://www.paralympic.org/sites/default/files/document/180112134921391_PWG+2018+-+Para+Ice+Hockey+schedule+-+Master.pdf.
The Paralympic Winter Games take place in PyeongChang, South Korea from 9-18 March. Tickets can be purchased from https://www.cosport.com/.
PyeongChang 2018 Para ice hockey officials
Referees
Johnathan Morrison (USA)
Kevin Webinger (CAN)
Kristijan Nikolic (AUT)
Owe Luthcke (NOR)
Sotaro Yamaguchi (JPN)
Linesmen
Jan Vanek (CZE)
Young-jin Chae (KOR)
Youl Han (KOR)
Andreas Lunden (SWE)
Matthew Fergenbaum (CAN)
Matt Clark (CAN)
David Nothegger (AUT)
Leon Wesley (CZE)