PyeongChang 2018: Para ice hockey quotes day 9
Athletes' reaction following the gold medal match between Canada and USA
18 Mar 2018
Imagen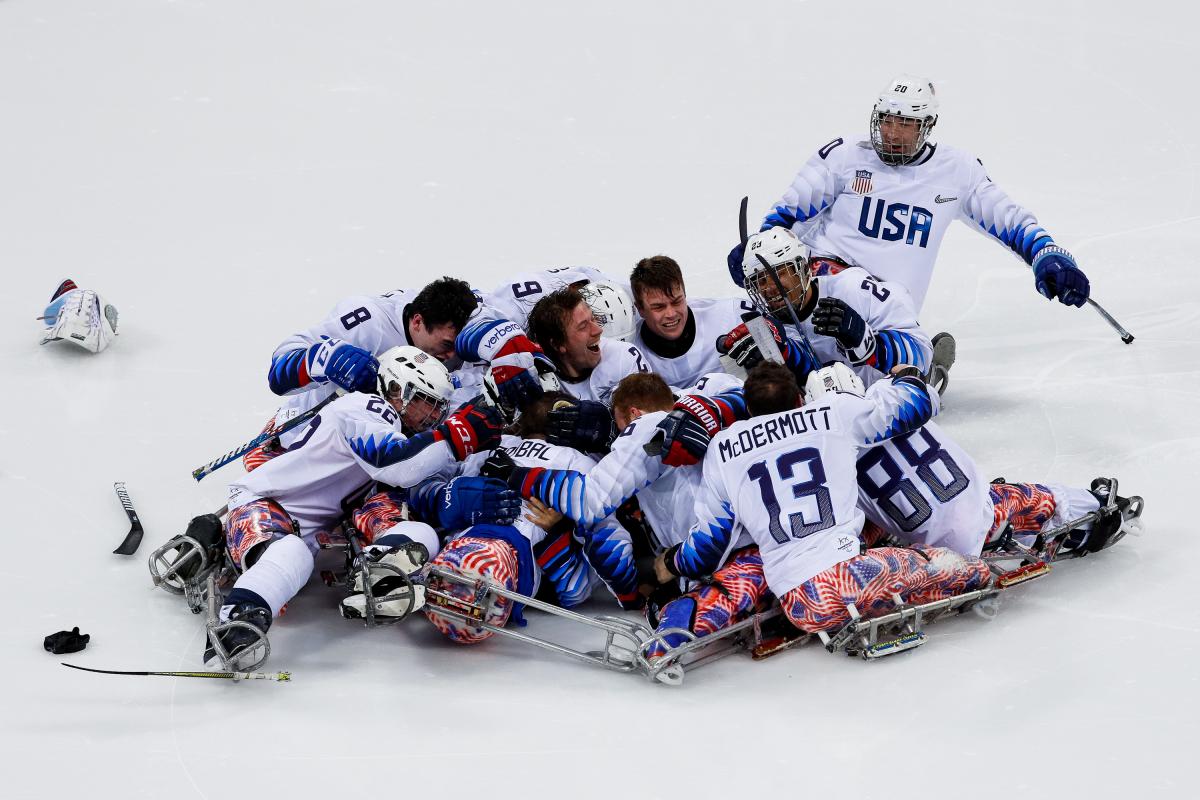 ⒸGetty Images
Declan Farmer (USA) - gold
"It was crazy. There are a lot of emotions now. It was so close. They (Canada) had so many chances this game but (goaltender) Steve (CASH) held us in there. The other guys did a great job of crashing the net and I was able to find a loose puck. It was awesome."
"I love all the guys on the team and they played so well. Coach (Jeff) SAUER (who died in February 2017) is watching over us and we love him and we appreciate everything he had done for us."
Greg Westlake (CAN) - silver
"I am proud of the team. It is hard to find what to take away from this at the moment. It stings right now. I believe there are gold medallists in our room but they just do not know it just yet. I believe we will do it in the future.
"A four-year cycle is a long time and that is why it stings so much. We pushed the play all night and we carried the play a little bit. The margin was fine, it was so low, and that is what happens."
Rob Armstrong (CAN) - silver
On hitting the post with a clear shot into an empty USA net in the last minute of play:
"It hurts. I will be playing that shot over in my mind for a long time, a very long time."
Guy Gosselin (USA coach) - gold
"Obviously take a look at how they went through on their side and the way we went through on our side, I kind of thought it was inevitable. I think the two teams that should be in it are in it."
"Both teams are highly skilled. They are both fast and they move the puck extremely well. I think it will be who comes to play and who gets the bounces.
"One small mistake can really hurt you and you have to play a disciplined game because both teams have highly skilled power plays."
Ken BabeyABEY (CAN coach) - silver
"If it goes in, the game is pretty much over, the game is 2-0. They came back down the other way (and scored) and it was just a hockey play that happened. It was nobody's fault."
"It is a stinger. We were 38 seconds away from a gold medal. The puck goes the other way and there is a scramble and all of a sudden we are in a different scenario. I think for a lot of us it was a shock the way it happened so fast and we didn't recover.
"It is the agony of defeat."