Reinhold Schett in the hunt for another successful season
The Austrian snowboarder seeks to have his best season ever whilst he gets ready for the PyeongChang 2018 Paralympic Winter Games.
13 Oct 2016
Imagen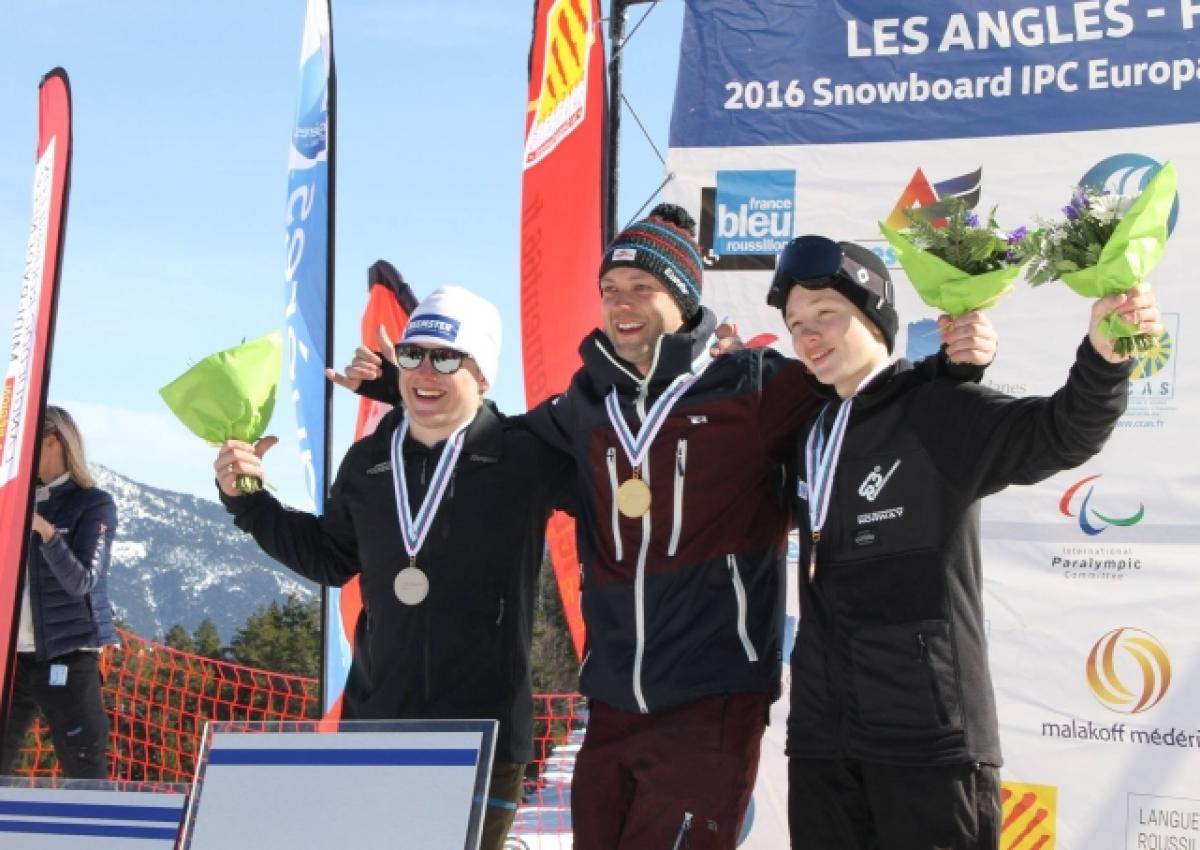 ⒸOeSV Adaptive Snowboard Team
By Giuseppe Di Florio | For the IPC
Not even the serious accident he had while competing in 2000 made Austria's Reinhold Schett stop loving snowboard, the sport he took up at 13-years-old and has never abandoned since.
The 35-year-old, who has an L1 incomplete paraplegia, loves spending the winters on the slopes. And when the snow melts in the summer, Schett can be seen playing wheelchair basketball or riding his bike to remain active.
Now, and after enjoying a short holiday, the Austrian is already training hard for the upcoming snowboard season, which will kick off in Landgraaf, the Netherlands, on 16 November.
"If you have a goal, you have to look at what you need to do to reach it," said Schett, who is also a database programmer.
"Training is maybe the most important thing, together with enjoying the sport you do, in order to get satisfaction. It is easier to train when you have a goal instead of not knowing what you are training for."
According to Schett, snowboard makes him feel a sense of freedom and happiness, especially when he is rapidly running down the slopes through obstacles.
He had a great 2015-16 season, claiming his first World Cup victory and finishing second in the men's snowboard-cross SB-LL1.
"I feel honoured to have finished second in the Para Snowboard World Cup 2015-16," he said.
"At the beginning of the season I did not know how good I could perform in the banked slalom and the snowboard cross. Everything was new for me, and I got more and more experienced race after race.
"I am so happy that the races have been so close. It is a great feeling to see that you are able to compete with other snowboarders. I like it if it is challenging because it is a lot of fun."
In the season ahead, Schett is aiming to repeat and hopefully outdo last season's results. But through his performances, the Austrian will also try to determine his real potential in the lead-up to the PyeongChang 2018 Paralympic Winter Games.
"I want to confirm my results from the last year at the World Championships," he said.
"I expect exciting and close races. There is a lot to improve, mostly technical skills to get safe and fast through the obstacles and the turns."