Rome 2015: What to watch on day one
The IPC Wheelchair Dance Sport World Championships get underway on 7 November. Here is what to keep an eye on.
06 Nov 2015
Imagen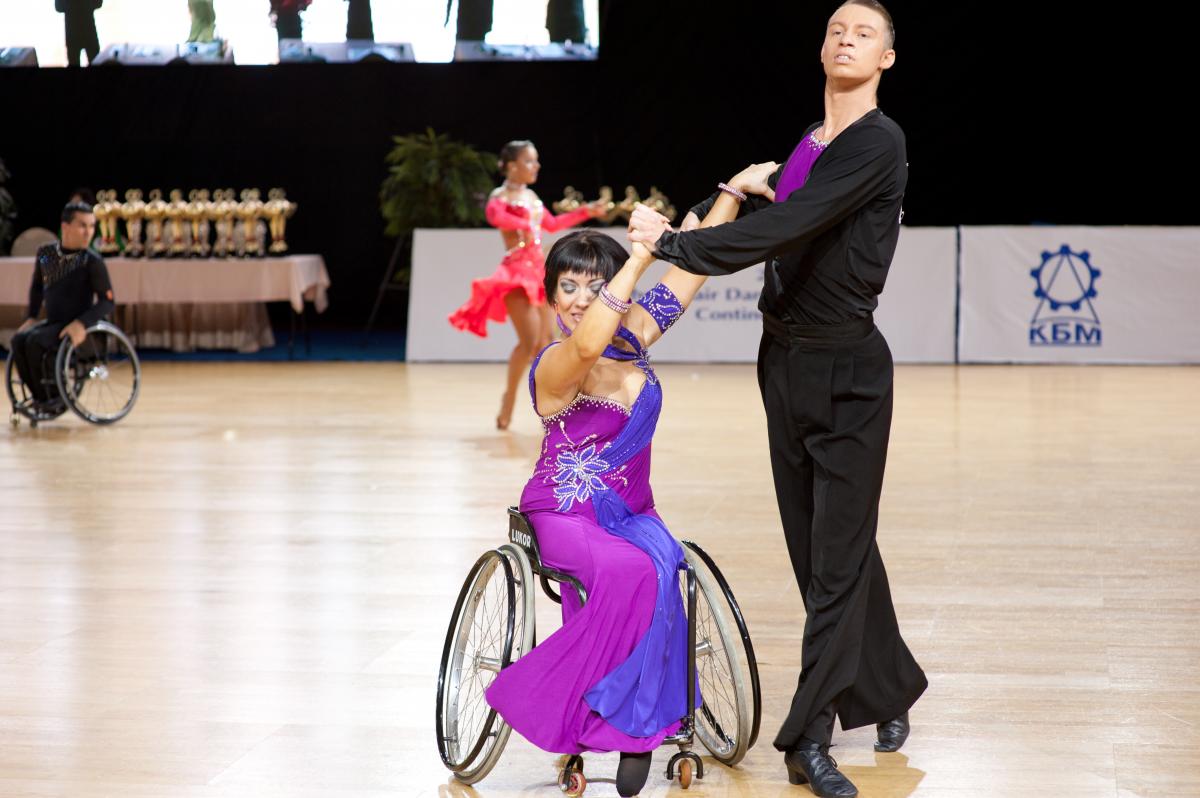 ⒸIPC
By IPC
The Bocciodromo in Rome, Italy, is set to light up Saturday (7 November), as 150 dancers from 25 countries are expected to take the floor for the 2015 IPC Wheelchair Dance Sport World Championships.
Day one will feature eight medal events and several returning medallists from the 2013 World Championships in Tokyo, Japan. It will also see the World Championships debut of singles events.
Combi Latin class 1
Slovakia's Helena Kasicka and Peter Vidasic will begin their campaign to defend their title from 2013, but they will face a tough challenge from three Belarusian couples.
Current world No. 2 Darya Kulsh and Aliaksandr Liakhovich, No. 3 Hanna Siratsiuk and Ihar Kuliashou and No. 4 Veranika Kasach and Aliaksei Zukhtsikau will all be in the medal hunt.
Combi Latin class 2
Defending world and European champions Galina Ryzhkova and Viacheslav Osipov of Russia are the ones to watch.
This event will feature the most dancers on Saturday, with another Russian couple in Svetlana Kukushkina and Maksim Sedakov, and Ukraine's Olena Dankevych and Ivan Zamiga contending; they took silver and bronze, respectively, from the 2013 World Championships.
Duo standard class 1
Ukraine's Illona Slugovyna and Valeriy Bevzyuk will look to retain their 2013 world crown. But the South Korean couple of Hye-Jeong Jang and Youngho Lee and are coming off gold in September's World Cup.
Duo standard class 2
Ukraine's husband-and-wife-duo of Nadiia and Ivan Sivak enter as the defending world and European champions.
Russia's Aleksandra Berdnik and Sergey Antonov; Austria's Miriam Labus and Patrick Berger, and Belgium's Sofie Cox and Sander Deckx are all potential podium contenders.
Women's single class 1
Russia's Iuliia Ivshina is the one to watch, coming off a strong showing from the World Cup with second.
Women's single class 2
In the women's side, this will be one of the most competitive events. Dancers will have to match the flow and strong technique from Ryzhkova, the European champion.
Men's single freestyle class 2
Germany's Erik Machens is the European champion. Here, he can prove he is the best in the world with his first world title.
The world stage will also welcome Mexico's Yermain Fernandez Ageles for the first time. Ageles will look to make a name for himself after winning the event at the 2014 Continent's Cup.
South Korea's Jongchul Choi will also go for world gold in one of his five events.
Combi freestyle class 1
Israel's Annastasya Bradinsky and Meni Glass are coming off gold from the World Cup.
The 2015 IPC Wheelchair Dance Sport World Championships will conclude on Sunday (8 November) with seven world titles up for grabs. For more information, visit the event website.
Live updates will be posted to @IPCWDS on Twitter and on Facebook.com/IPCWheelchairdancesport.
Pictures will be available at www.flickr.com/photos/Paralympic.