Slovenian Para athletes treated with inspiring exhibition
After partnering earlier this year, NPC Slovenia and Lidl put together a photo exhibition that displayed the lives of athletes with impairments.
21 Jul 2016
Imagen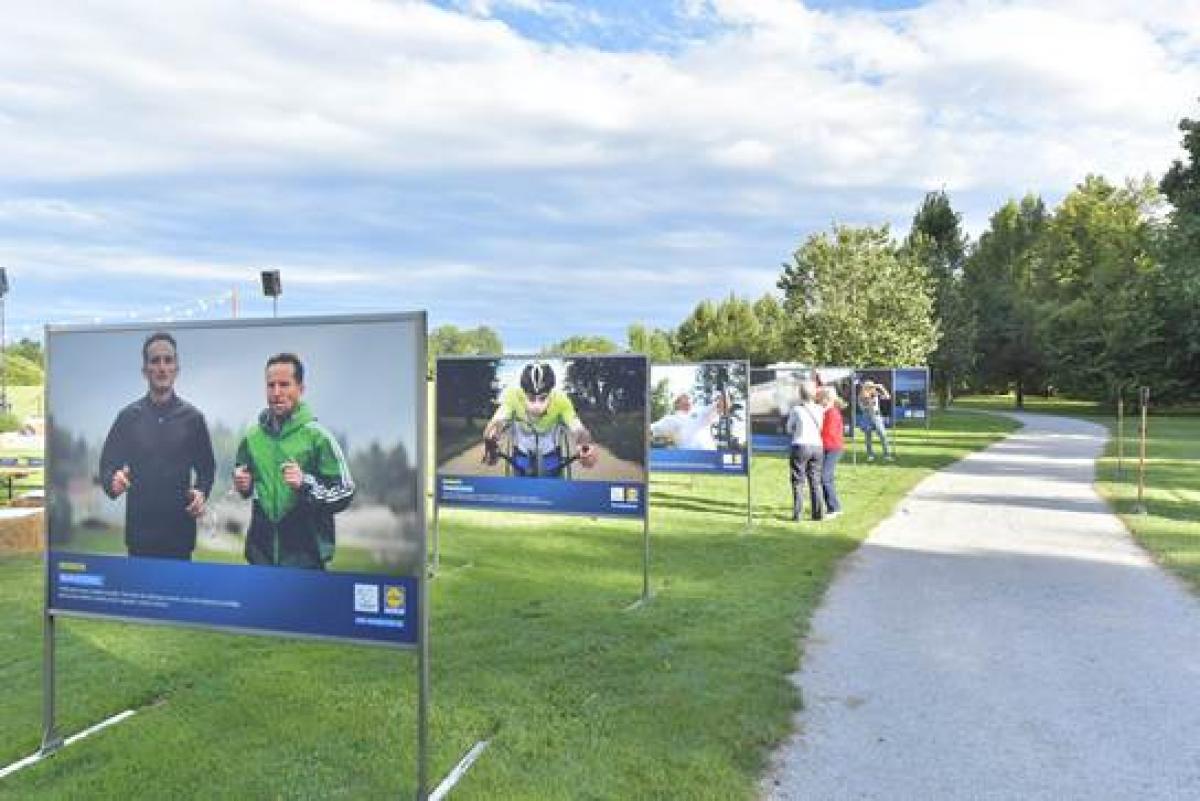 ⒸNPC Slovenia
By NPC Slovenia
The National Paralympic Committee (NPC) of Slovenia and Lidl Slovenia prepared an inspiring evening with Slovenian Para athletes at the Arboretum Volcji in Ljubljana recently, which included the opening of the photo exhibition "Energy of Inspiration."
The photographic exhibition features Slovenian athletes with impairments and Paralympians caught through the camera lens of young photographer Nejc Balantic. The event also provided a surprise for 14-year-old Para swimmer Patrik Jagodic. Jagodic was given the opportunity to attend the Opening Ceremony of the Rio 2016 Paralympic Games and a few competitions by NPC Slovenia and Lidl Slovenia.
Balantic was also at the event; in 2015 he received the Lidl Slovenia award "Create a Better World." Through his camera lens, Balantic captured 10 Slovenian Para athletes who were presented through two stories – as athletes and as individuals in their private lives. The objective of the exhibition was to show how powerful and inspirational Slovenian Para athletes are and what kind of role the models they can be for others.
In the introduction of the exhibition, guests were addressed by NPC Slovenia President Damijan Lazar; Lidl Slovenia General Manager Gregor Kosi; and Slovenian Minister for Education, Science and Sport Dr. Maja Makovec Brencic.
"To partner with an organisation such as NPC Slovenia is an idea that came to us easily," Kosi said. "And this is mainly due to the exceptional and inspirational individuals who despite the apparent obstacles given to them by life pushed the boundaries of sport, often even in elite sport. This is the inspiration which we can easily identify with and we believe that with our partnership we can contribute to new incredible achievements. We are proud that we can be part of their story."
Added Lazar: "Athletes with disabilities are proud to present the vision of our sponsors and together with them we look forward to their sporting success. The first big opportunity for athletes with disabilities to present their excellent sport success will be at the Paralympic Games in Rio."
The event was attended by more than 200 guests, who were also warmly welcomed by many Slovenian Para athletes, including those competing in September's Paralympic Games.
"The surpluses that you are distinguished by are courage and dedication which are real inspirations," Brencic said in her introductory speech. "We are with you even when you might have a bad day. We admire the fact that you know how to believe in yourselves. We learn these virtues from you as well."