Tarvisio 2017 share knowledge at Barcolana
The Organising Committee of the 2017 IPC Alpine Skiing World Championships spoke on accessibility in sports during the biggest regatta in Europe.
19 Oct 2016
Imagen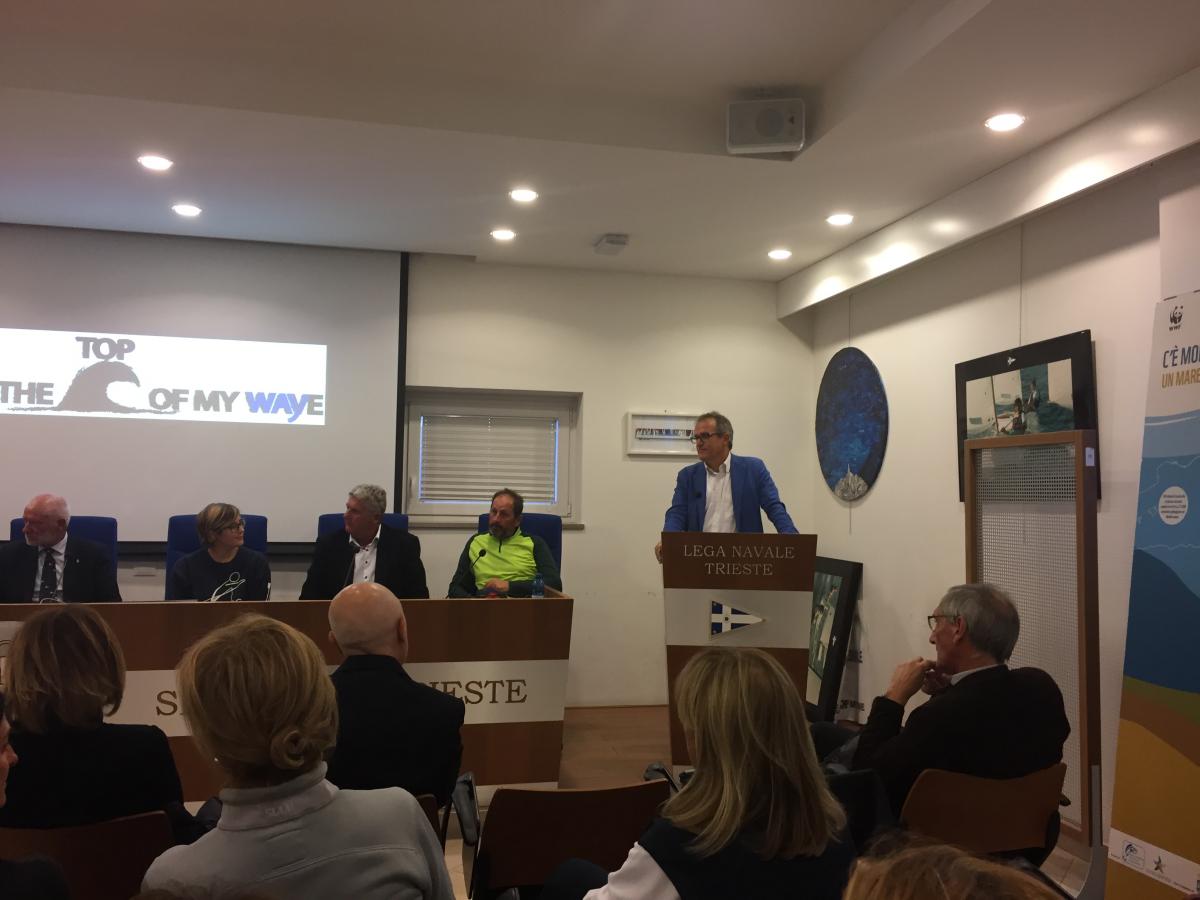 ⒸIPC
By IPC
The Local Organising Committee (LOC) of the 2017 IPC Alpine Skiing World Championships had a special opportunity to share their knowledge and insight on accessibility in sports at Barcolana, the biggest regatta in Europe, on 8 October in Trieste, Italy.
It was a fitting opportunity to discuss about the importance of Para sports both on the sea and in the mountains, as the 2017 World Championships will be held 22-31 January in Tarvisio, Italy.
Barcolana saw about 2,000 sailboats registered in its 48th edition and had about 60 people with an impairment participate in the regatta.
Paolo Tavian, Chairperson of Tarvisio 2017 LOC, introduced the Championships during the presentation and explained the type of eligible impairments of Para alpine skiers and how they are classified in IPC alpine skiing. He also spoke about his own experience in the Olympics Games.
"In this huge event, which is a boat race that is very popular in Europe, it was nice to talk about the mountains. The sea can give you extraordinary sensations, and I know it since I started and took adventures on boats. But being on the top of the mountain, watching the sunset on the horizon is just as beautiful and striking.
"The Barcolana race has become more accessible over the years and this is really important. For the 60 sailors with impairments competing, I bet that this will be an unforgettable experience for them and for their friends.
"We wish this will be the spirit that joins together the sea and the mountain, the Barcolana race and Tarvisio 2017. Accessibility can serve as a trade union on a bigger scale where social and educational visions are the most important."
Tarvisio 2017's financial sponsor, Federation of BCC of FVG, also explained why they are supporting the World Championships. They talked about school projects and the social importance of the Championships in terms of education and self-growth.
Adriano Kovacic, from Federation of BCC of FVG, said during his presentation:
"We are glad that such event will be tied to the Progetto Scuola in order to let our school population know about Para sports and its values. That experience will allow many people to notice in the persons with disabilities their potential and not their limits.
"We always consider the promotion of the social responsibility as a priority: the promotion of these events will represent a social project at regional level, that is based on social integration and the promotion of values such as trust, support and solidarity."
Lega Navale Italiana hosted the Tarvisio 2017 LOC during Barcolana. Berti Bruss, writer and radio commentator from Friuli, Italy, organised the move for accessibility at Barcolana.
More information about Tarvisio 2017 can be found on the event website.