Teams set for World Wheelchair Curling Championship
Ten teams will go for the world title and also get a sample of the venue that will host the sport at PyeongChang 2018.
02 Mar 2017
Imagen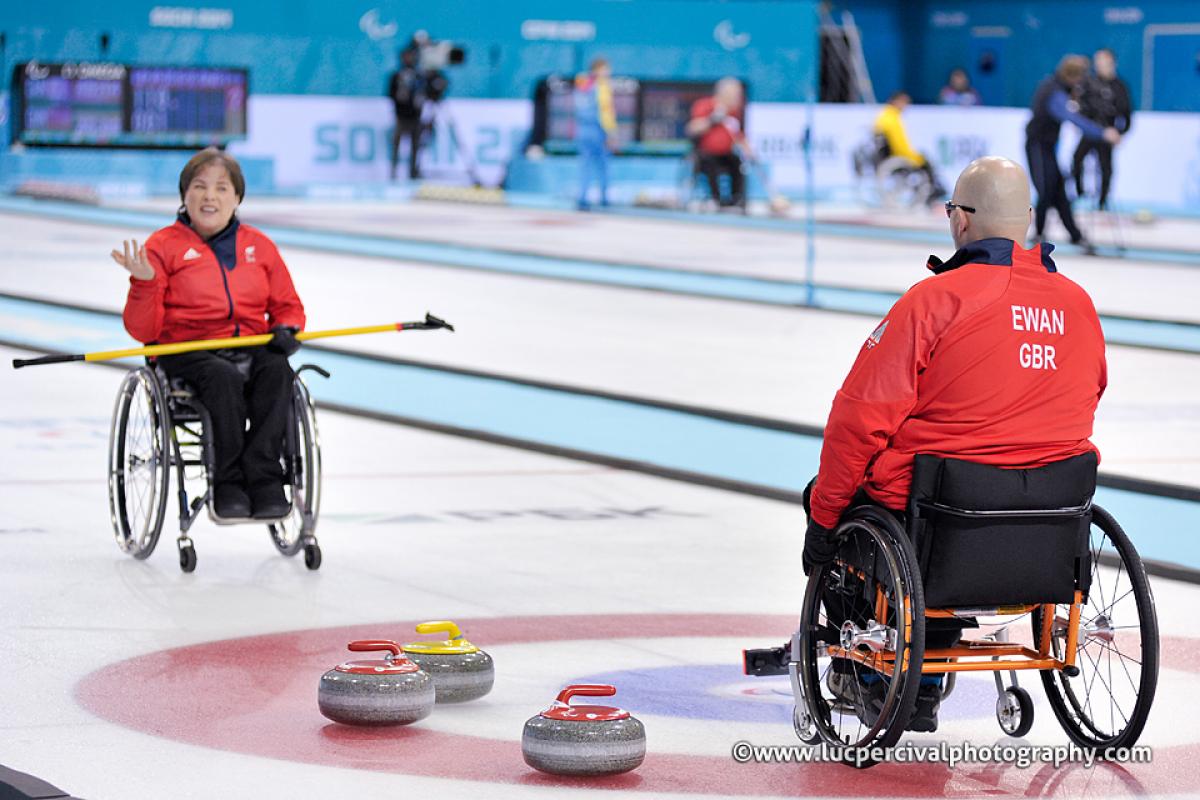 Ⓒ© www.lucpercivalphotography.com
By World Curling and IPC
Ten teams are set to compete in the World Wheelchair Curling Championship 2017, which gets underway on Saturday (4 March) at the Gangneung Curling Centre, in Gangneung, South Korea.
Canada, China, Finland, Germany, South Korea, Norway, returning champions Russia*, Scotland, Switzerland and the USA will all go for the world title.
The competition will also act as the Test Event for the PyeongChang 2018 Paralympic Winter Games.
Seven of the teams qualified from their performances at last year's World Championship in Lucerne, Switzerland. Finland and Scotland qualified from the World Wheelchair-B Curling Championship 2016 held in Lohja, Finland, and hosts South Korea complete the line-up.
Returning champions Russia*, skipped once again by Sochi 2014 silver medallist and three-time World Wheelchair Curling Championship gold medallist Andrey Smirnov, will aim to win their third straight world title.
Canada, skipped by two-time Paralympic gold medallist and three-time world champion Jim Armstrong, will look to improve on their seventh place finish in last year's competition.
Scotland, skipped by 2014 Paralympic Winter Games bronze medallist Aileen Neilson, return to the World Wheelchair Curling Championship after missing last year's event by qualifying through the World Wheelchair-B event.
Hosts South Korea are skipped by Jong-Pan Kim, who played third for the 2014 Paralympic Winter Games team, and are completed by third Soon-Seok Seo, second Jae-Goan Cha, lead Min Kyong Cho and alternate Dong Ha Lee.
There will be 12 sessions of round-robin play, beginning on Saturday. Tie-breakers will be played on 10 March if required.
The Page play-off system will then be used, which the top two ranked teams face each other.
A Paralympic Anniversary Ceremony will precede the opening of the Championships on Saturday and feature Hee Beom Lee, the President of PyeongChang Organising Committee Olympic Games (POCOG), Myeong Hui Choi, the Mayor of Gangneung City and World Curling Federation President, Kate Caithness, amongst the dignitaries.
A Sportsmanship Award will be presented at the closing ceremony to an athlete selected by their peers as those 'who exemplify the traditional values of skill, honesty, fair play, sportsmanship and friendship in the world of curling.'
To follow the action from the WWhCC 2017 follow us on Twitter, Instagram (@worldcurling) and Facebook (/WorldCurlingFederation) and use the hashtags: #WWhCC2017 #curling #Roadto2018
More information on the World Wheelchair Curling Championships 2017 can be found on World Curling's website.
*Editor's note: The International Paralympic Committee suspended the Russian Paralympic Committee on 7 August for its inability to fulfil its IPC membership responsibilities and obligations, in particular its obligation to comply with the IPC Anti-Doping Code and the World Anti-Doping Code (to which it is also a signatory). As a result of the suspension, Russian athletes cannot enter IPC sanctioned events or competitions, including the Paralympic Games. For further information please click here: https://www.paralympic.org/russian-paralympic-committee-suspension