Toronto 2015: The growth of the Americas Paralympic Committee
The fifth edition of the Games will be the biggest yet but how has the Paralympic Movement developed in recent years in the Americas?
05 Aug 2015
Imagen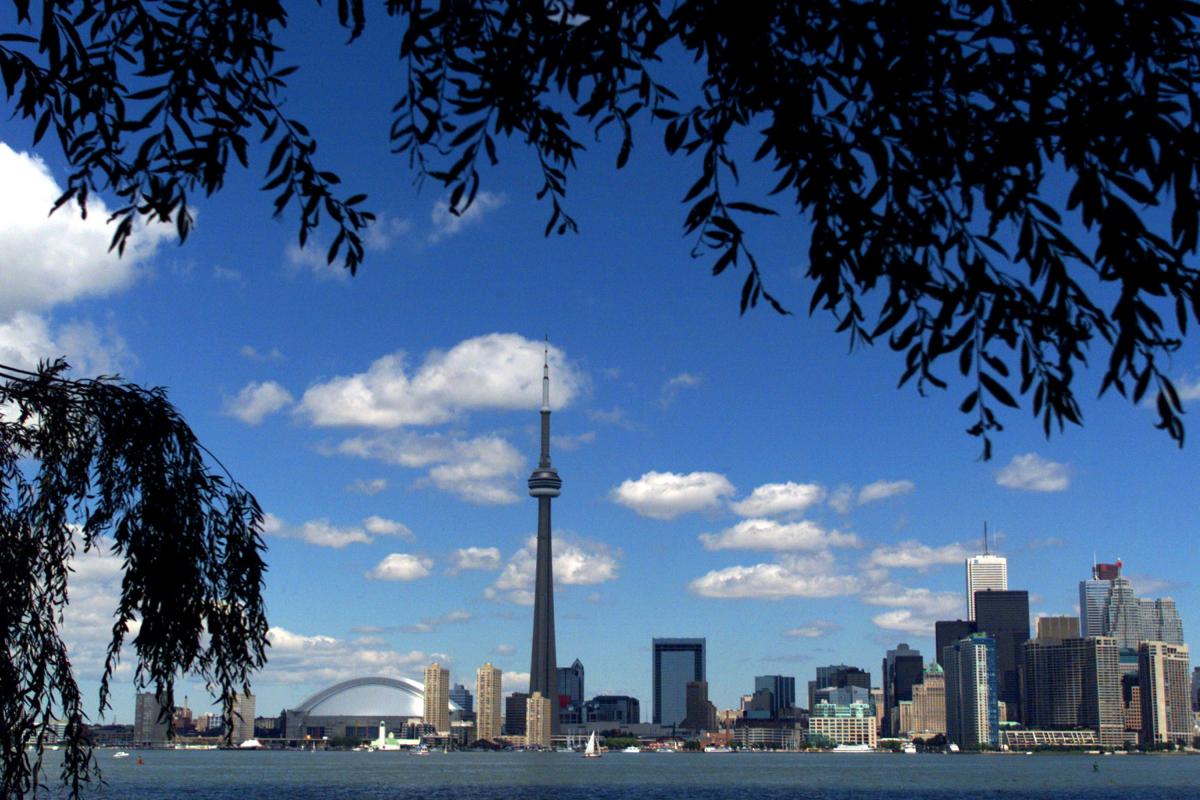 ⒸGetty Images
By Hernan Goldzycher | For the IPC
The 2015 Parapan American Games which open this Friday (7 August) in Toronto, Canada, involving more than 1,600 athletes from 28 countries competing in 15 sports, are proof of how the Paralympic Movement in the Americas has grown in recent times.
In 1999, the first Parapan American Games were held in Mexico City with 1,000 athletes from 18 countries competing in four sports. They have taken place every four years since and 2007 marked the first time the Games were held in the same city as the Pan American Games.
Eight years ago in Rio, 1,150 athletes from 15 countries competed in 10 sports. On home soil hosts Brazil topped the medals table just as they did in 2011 when the Games were staged in Guadalajara, Mexico.
Toronto 2015 will be the fifth edition of the Parapan American Games and all 15 sports are qualifiers for the Rio 2016 Paralympic Games which raises the competition level to new highs.
How did the Paralympic Movement in the Americas achieve this historical boost? These are some of the main causes.
• More countries are starting to develop para-sports in their territories. The National Paralympic Committee (NPC) of Saint Vincent and the Grenadines was the last to join the International Paralympic Committee (IPC) as a provisional member. The Americas now has 30 NPCs, and the number is expected to continue growing.
• The Americas Paralympic Committee (APC) and the Pan-American Sports Organisation (PASO) signed a collaboration agreement in January 2015. Under its terms, they will work jointly on the bid process for future Games, just like the International Olympic Committee (IOC) and the IPC do when staging the Olympic and Paralympic Games ("One Bid, One City"). Besides this, the APC will receive an annual subsidy of USD 100,000 to develop para-sport in the region, and will be invited by PASO to participate in different work commissions and events.
• The first Para-South American Games were held in Santiago de Chile last year. This helped kick-start the development of para-sport in a number of smaller countries that cannot take large delegations to the biggest events. Additionally, the Youth Parapan American Games are held every four years thus there is no year without a multi-sport international competition in the Americas. Furthermore, these Games enable younger athletes to get a taste of a major international multi-sport event outside of the Paralympic Games.
• The Toronto 2015 Parapan American Games are going to be the biggest ever, with a record number of countries and athletes, top-quality venues and an outstanding Athletes' Village. "I am hugely confident that Toronto will deliver the best ever Parapan American Games. The planning and implementation from the organising committee so far has been first class and I can already feel a real sense of excitement amongst the athletes," said José Luis Campo, President of the APC, in 2014.
• The first Paralympic Games in South America are going to be held in Rio de Janeiro, Brazil, next year. As a consequence, the Paralympic Movement in the region will have an unprecedented boost. Rio 2016 aims to sell 3.3 million tickets, half a million more than London 2012 did for the Paralympic Games.
• Growth in social media has allowed more people to become engaged in para-sport outside of the Paralympic Games.
The Toronto 2015 Parapan American Games will take place between 8-15 August.
To buy tickets, please visit Ticketmaster. http://www.ticketmaster.ca/toronto2015/parapan/?ac_link=TO2015_landing_ballot
Toronto 2015: el crecimiento del Comité Paralímpico de las Américas
La quinta edición de los Juegos Parapanamericanos será la más grande de la historia, pero ¿cómo se ha desarrollado el Movimiento Paralímpico en las Américas, durante los años recientes?
Los Juegos Parapanamericanos 2015, cuya Ceremonia de Apertura será el viernes 7 de agosto en Toronto, Canadá, y en los que competirán más de 1600 atletas de 28 países en 15 deportes, son la prueba de cómo el Movimiento Paralímpico en las Américas ha crecido en los últimos tiempos.
En 1999, los I Juegos Parapanamericanos se llevaron a cabo en la Ciudad de México con 1000 atletas provenientes de 18 países compitiendo en 4 deportes. Desde entonces, se celebraron cada cuatro años, siendo los de Río 2007 los primeros que se llevaron a cabo en la misma ciudad que los Juegos Panamericanos.
Hace ocho años en Río, 1150 atletas de 15 países compitieron en 10 deportes. Brasil lideró la tabla de medallas, tal como lo hizo en 2011, en ocasión de los Juegos Parapanamericanos de Guadalajara, México.
Toronto 2015 será la quinta edición de los Juegos Parapanamericanos y los 15 deportes serán clasificatorios para los Juegos Paralímpicos Río 2016, lo que eleva el nivel de competencia como nunca antes.
¿Cómo logró el Movimiento Paralímpico en las Américas este gran impulso? A continuación, algunos de los motivos.
• Más países comenzaron a desarrollar los para-deportes en sus territories. El Comité Paralímpico Nacional de San Vicente y las Granadinas fue el último en unirse al Comité Paralímpico Internacional (CPI) como miembro provisional. Las Américas tienen ahora 30 NPCs, y se espera que el número continúe aumentando.
• El Comité Paralímpico de las Américas (CPA) y la Organización Deportiva Panamericana (ODePa) firmando un acuerdo de colaboración en enero de 2015. Según sus términos, trabajarán conjuntamente en el proceso de selección de las sedes de los futuros Juegos, tal como el Comité Olímpico Internacional (COI) y el CPI hacen cuando deciden la sede de los Juegos Olímpicos y Paralímpicos ("Una Candidatura, Una Ciudad"). Asimismo, el CPA recibirá un subsidio anual de USD 100.000 para desarrollar el para-deporte en la región, y será invitado por ODePa a participar de diferentes comisiones de trabajo y eventos.
• Los I Juegos Para-Sudamericanos celebrados el año pasado en Santiago de Chile. Esto permitió dar el puntapié inicial para el desarrollo del para-deporte en un número de pequeños países que no pueden llevar grandes delegaciones a los más grandes eventos. Por otra parte, los Juegos Parapanamericanos Juveniles se llevan a cabo cada cuatro años, por lo que no hay un año sin que se realicen competencias internacionales en las Américas. Además, estos Juegos permiten que los jóvenes atletas compitan en un evento multi-deportivo internacional, fuera de los Juegos Paralímpicos.
• Los Juegos Parapanamericanos Toronto 2015 serán los más grandes de la historia, estableciendo un nuevo récord de países y atletas participantes. Además, contará con sedes de primer nivel y una fantástica y accesible Villa de los Atletas. "Estoy muy confiado en que Toronto celebrará los mejores Juegos Parapanamericanos de la historia. La planificación y la implementación del Comité Organizador ha sido de primera clase y ya casi puedo sentir la excitación entre los atletas", aseguró José Luis Campo, presidente del CPA, en 2014.
• Los primeros Juegos Paralímpicos en Sudamérica se llevarán a cabo en Río de Janeiro, Brasil, el próximo año. Consecuentemente, el Movimiento Paralímpico en la región tendrá un impulso sin precedentes. Río 2016 espera vender 3.3 millones de tickets, medio millón más de los de Londres 2012.
• El crecimiento en las redes sociales permitió que más personas se interioricen e involucren en el para-deporte, más allá de los Juegos Paralímpicos.
Los Juegos Parapanamericanos Toronto 2015 tendrán lugar entre el 8 y el 15 de Agosto.