Toronto 2015 Parapan American Games come to a close
During eight days of sport 10 world, 70 Americas and 239 Games records were broken.
16 Aug 2015
Imagen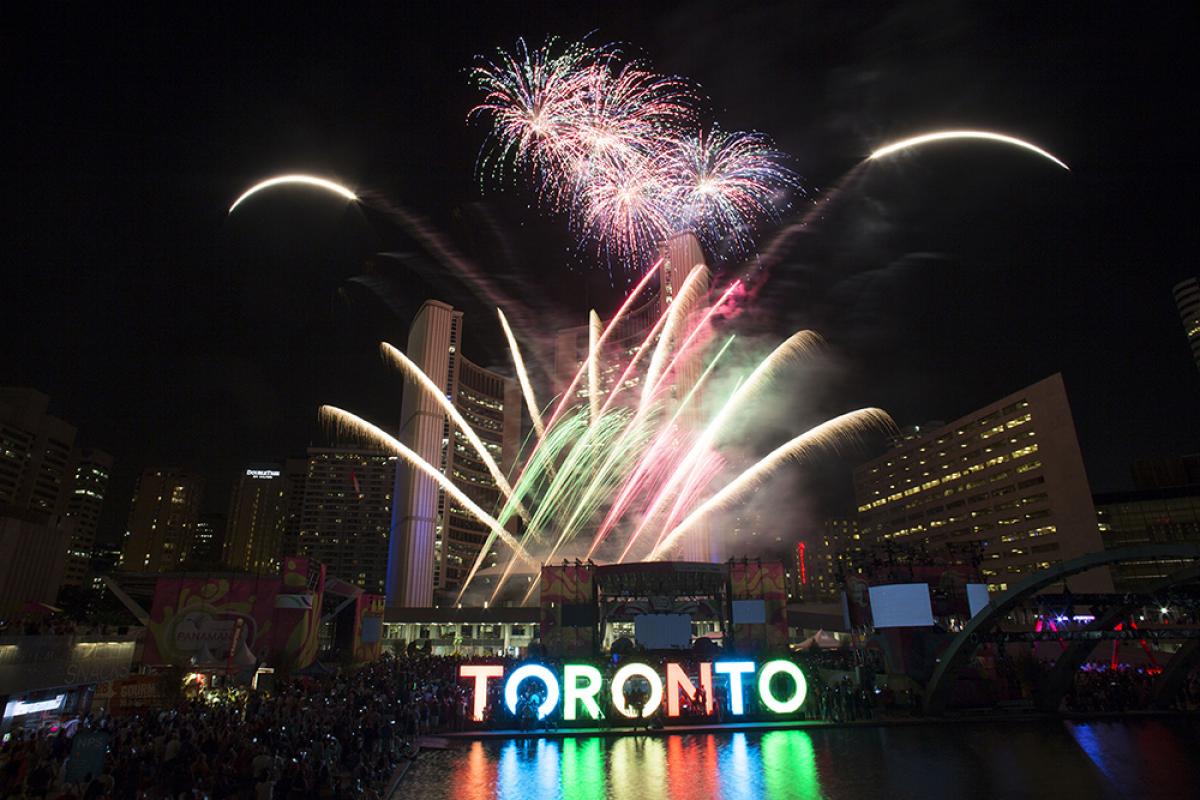 ⒸToronto 2015
IPC
Jose Luis Campo, the President of the Americas Paralympic Committee (APC), has praised the Toronto 2015 Parapan American Games as the "best ever".
Speaking at the Closing Ceremony on Saturday (15 August) evening in Nathan Philips Square, Argentinian born Campo was full of praise for the Toronto 2015 Organising Committee and the impact the Games have had on the host country.
Jose Luis Campo said: "Thank you to the Toronto 2015 Organising Committee led by Saad Rafi. You have raised the bar for future organisers and I have to say these have been the best Parapan American Games ever.
"Together with the City of Toronto, Government of Ontario and Government of Canada, you have done an outstanding job in growing awareness of para-sport in this country."
Competition across all 15 sports concluded on Saturday morning with USA winning gold in the men's wheelchair basketball and Brazil topping the podium in football 7-a-side and men's goalball.
During eight days of competition which featured 15 sports, 10 world, 70 Americas and 239 Games records were broken and the APC President was quick to praise the athletes and look ahead to next year's Paralympic Games.
"Over the last eight days more than 1,600 incredible para-athletes have redefined how we look at sport. You have entertained us with your high level performances and shown that life is about maximising ability and not perceived disability," he said.
"You have opened our eyes, transforming impossibility into a life full of possibility. You have shown that together we are one.
"Your record breaking performances speak for themselves. You are getting faster, stronger and more agile by the day. Your future is extremely bright and all roads now lead to Rio 2016 and South America's first Paralympic Games."
The Games ended with 18 of the 28 participating countries winning at least one medal. Bermuda won their first ever Parapan medal, a gold courtesy of T53 wheelchair racer Jessica Lewis, and Trinidad & Tobago won their first ever Parapan titles thanks to F43 thrower Akeem Stewart in the discus and javelin events. Nicaragua also medalled for the first time with athletes from the country winning four bronze medals.
Jose Luis Campo said: "Here in Toronto, we have seen a growing depth of talent across all sports and athletes from the Youth Games come of age.
"I would like to thank all 28 competing nations, as well as the international federations, for developing these superhuman athletes. They have inspired and excited us all and I am certain athletes of the Americas will enjoy more medal success than ever before at Rio 2016."
Hosts Canada enjoyed their best Parapan Games to finish second with 168 medals, which included 50 gold. However, it was Brazil who led the way, picking up 257 medals, including 109 gold. To close his speech Campo used a quote from Brazilian football 5-a-side footballer and Toronto 2015 gold medallist Jefinho to illustrate the impact of the Games.
"'When you see para-sport, you do not see disability, you see real talent.'
"I'm delighted that at Toronto 2015 we have seen more talent than ever before."
The Closing Ceremony included performances from Grammy award-winner Wyclef Jean, country music singer-songwriter Meghan Patrick, who hails from Bowmanville, ON, and the franco-Ontarian urban folk band Le Group Swing.
To formally mark the end of the Games, Toronto Mayor John Tory, Campo, and Mayor Luis Castañeda Lossio of Lima, Peru, the host city of the 2019 Pan Am/Parapan Am Games, took part in the traditional handover ceremony of the Parapan American flag -- a symbolic passing of the Games to the next Host City.