Toyota partners with Paralympics Ireland
Company announces support to the 2020 and 2024 Irish Paralympic teams
23 Nov 2017
Imagen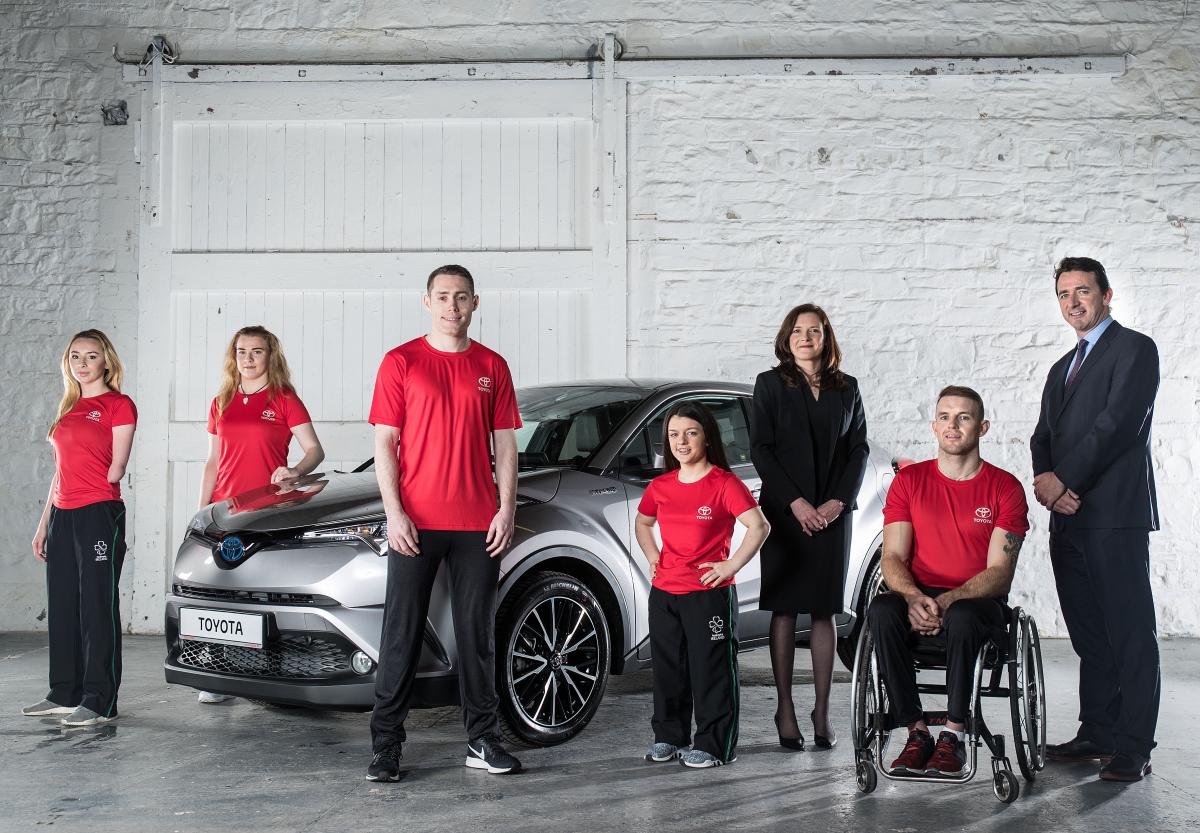 ⒸNPC Ireland
By Toyota Ireland and NPC Ireland
Toyota Ireland has announced on Thursday (23 November) a new partnership with Paralympics Ireland that sees the car brand become an official partner to Paralympics Ireland and to the 2020 and 2024 Irish Paralympic Teams. This announcement builds on Toyota's worldwide Olympic and Paralympic partnerships in the mobility category.
Since it was founded in 1937, Toyota has grown and evolved through the relentless pursuit and development of innovative technology with the power to improve lives, better society and create a safe and secure future for the next generation. At a global level Toyota's vision is to improve mobility for everyone. Paralympics Ireland's mission is to lead elite Irish athletes with an impairment to Paralympic Games success.
The partnership will advance both organisations' objectives and is very much representative of Toyota's "Built for a Better World" brand proposition and its vision to create a meaningful difference for the people of Ireland.
Toyota's ambition for the partnership is to promote a more inclusive society, help break down barriers to mobility, boost the profile of Paralympics through the Start Your Impossible campaign, and ultimately create a lasting legacy for Paralympic sports in Ireland. To help fulfil these objectives, Toyota is investing over €1,000,000 in support of the partnership for Tokyo 2020 and Paris 2024. Toyota will provide mobility services and solutions to Paralympics Ireland for the next eight years and two Paralympic Games cycles.
Toyota has also announced brand ambassador deals with leading Paralympic athletes; Jason Smyth, Patrick Monahan, Noelle Lenihan, Ellen Keane and Nicole Turner who will play a central role in Toyota's global "Start Your Impossible" campaign.
The campaign, which marks Toyota's first ever global ad campaign, centres on the aspiration of movement for all, in support of Toyota's eight-year global commitment to the Olympic and Paralympic Games. The first film in the campaign, which was revealed last week, profiles 100 real-life mobility stories featuring people from every stage of life, across five different countries, including Paralympic and Olympic athletes.
Commenting on the partnership, Steve Tormey, Chief Executive, Toyota Ireland, said:
"We're delighted to support Paralympics Ireland as they prepare to compete on the global stage in Japan in 2020 and Paris in 2024. There's a natural fit between Paralympics Ireland and Toyota Ireland's brand values of being relentless, inventive and considerate - three traits which closely parallel what Paralympics is all about. We believe we are uniquely positioned to support the organisation and its athletes over the next eight years.
"This is the start of an exciting journey for Toyota Ireland, our Start Your Impossible campaign will break new ground for the brand in Ireland and we want as many people to take that journey with us."
Miriam Malone, CEO of Paralympics Ireland said:
"We are delighted to welcome Toyota Ireland as official partners to Paralympics Ireland. There are very exciting times ahead for our athletes and Para sports in Ireland over the coming years. We have enjoyed great success at recent Paralympic Games and, with the support of Toyota, I am sure we will continue to deliver amazing memories and world class, medal winning, performances into the future."