US Open expands singles wheelchair draws and adds junior wheelchair event
US Open to become first Grand Slam to expand its men's and women's wheelchair tennis draws to 16 players and also to add a junior wheelchair tennis draw
28 Jun 2022
Imagen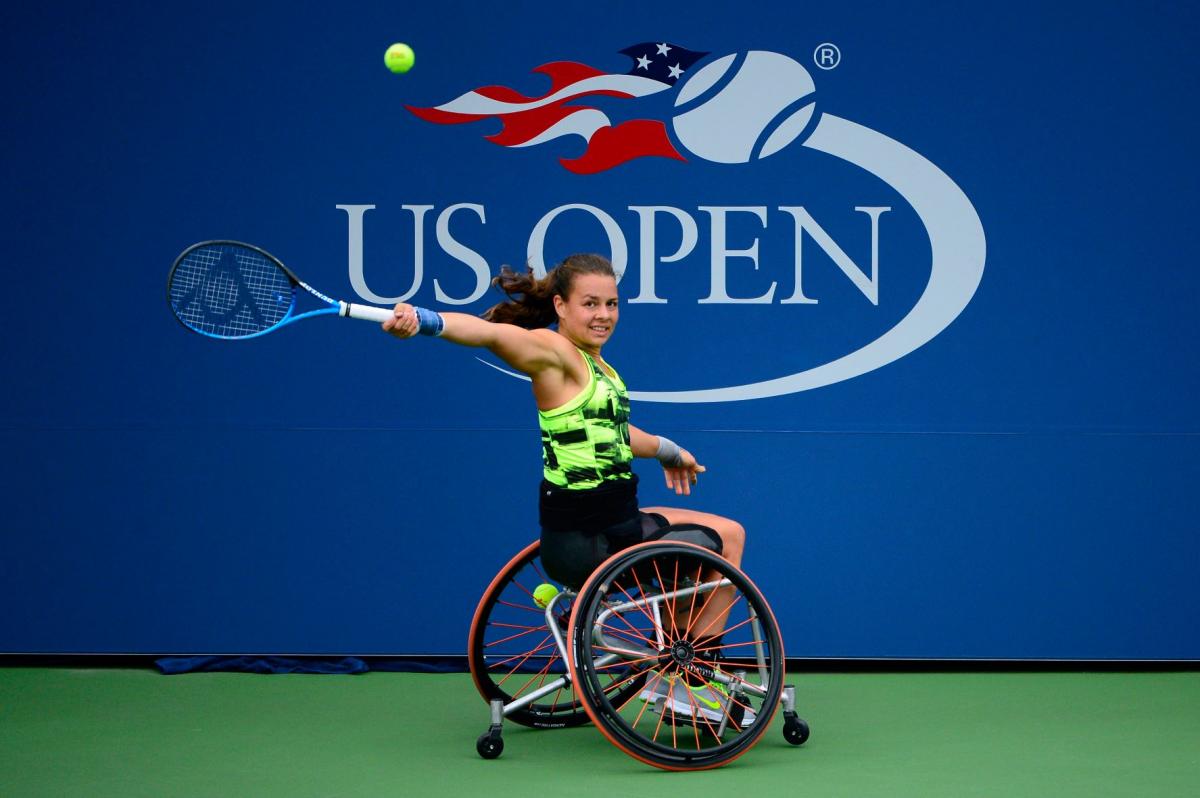 ⒸAlex Goodlett/Getty Images
By ITF
The US Open is to become the first Grand Slam to expand its men's and women's wheelchair tennis draws to 16 players, while also becoming the first of the four majors to introduce a junior wheelchair tennis draw.
This is the second consecutive year that the last Grand Slam tournament of the year has expanded its wheelchair field. In advance of the 2021 US Open, the quad draw was doubled in size, increasing from four to eight competitors.
The latest expansion sees men's and women's singles and doubles draws doubling from eight singles players and four doubles teams to new draw sizes of 16 women, 16 men and eight women's doubles teams and eight men's doubles teams.
The introduction of the US Open Junior Wheelchair Championships will include draw sizes of eight girls and eight boys from the Cruyff Foundation Junior Wheelchair Tennis Rankings.
The larger draw sizes for players in the men's and women's divisions will provide opportunities for more professional wheelchair tennis players to compete on the Grand Slam stage and earn valuable ranking points and prize money.
The goal of creating the US Open Junior Wheelchair Championships is so that other young athletes with disabilities can continue to aspire to the highest levels of competition.
The USTA recently became the first national governing body in the world to fully integrate professional wheelchair competition operations within its able-bodied Pro Tennis Operations equivalent. It is the next step in furthering the USTA's commitment to the inclusive growth of the sport.
"The USTA remains committed to providing more opportunities at the highest level of our sport," said Stacey Allaster, US Open Tournament Director. "We are honored to be able to serve as a global leader, and to continue to follow in the US Open's overall goals of inclusivity and equality when it comes to the US Open Wheelchair Championships. We hope that this is a catalyst for the continued growth of wheelchair tennis, the most effectively integrated and inclusive Paralympic sport in the world."
"The expansion of the wheelchair tournament at the US Open and the addition of the inaugural US Open Junior Wheelchair Championship are inspirational enhancements to one of the greatest events in all of sports," said Billie Jean King, the former US Open champion and tennis icon, who has long championed equality in all fields. "These new opportunities provide growth at multiple levels, allowing more players to compete in the US Open and providing more opportunities for fans to enjoy world class tennis."
Brad Parks, the first wheelchair player to be inducted into the International Tennis Hall of Fame and the co-founder of wheelchair tennis said:  "It is so hard to believe how far wheelchair tennis has come from when we first started playing in the mid-1970s. Never did I think the day would come when wheelchair tennis would have a full draw at the US Open playing alongside the world's greatest professional players. In addition, having the world's top junior wheelchair tennis players playing alongside the world's best able-bodied junior tennis players is beyond incredible! The USTA has really stepped up to the challenge of being the world's leader in developing the sport of wheelchair tennis. "