Vote for May's Allianz Athlete of the Month
Five athletes shortlisted for their outstanding performances
06 Jun 2019
Imagen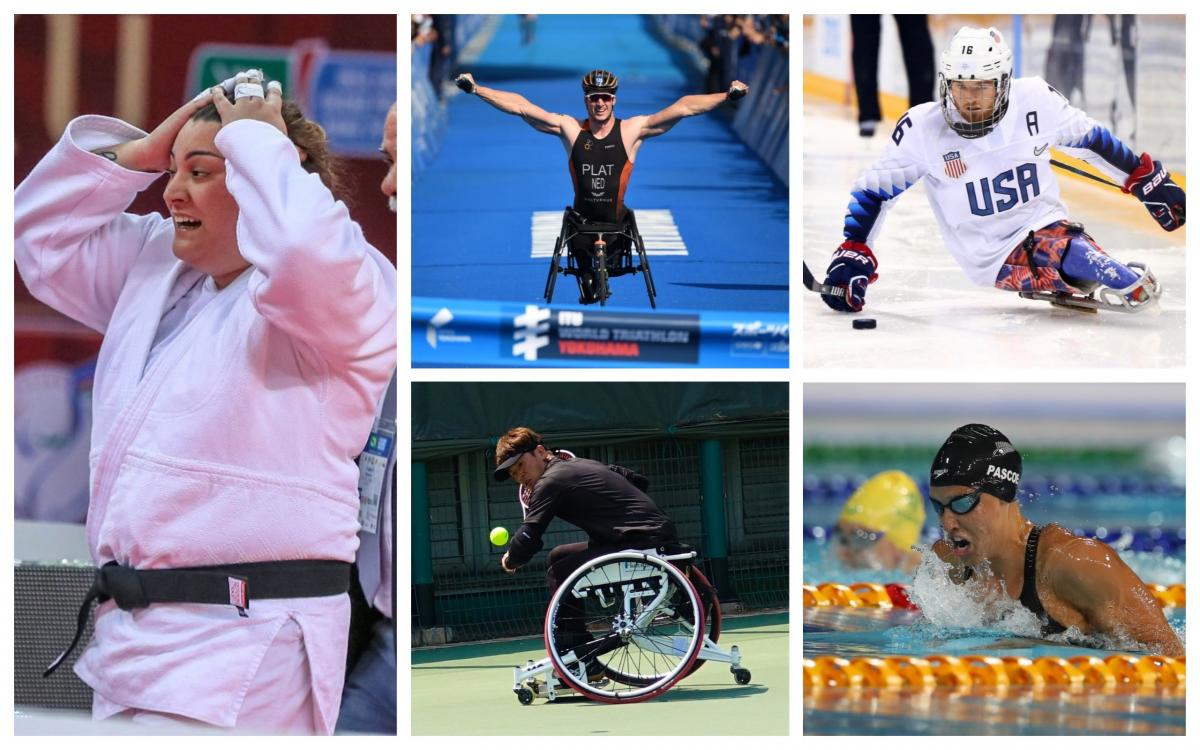 The International Paralympic Committee (IPC) has revealed the shortlist for May's Allianz Athlete of the Month, and the public can now vote for the winner on www.paralympic.org.
The nominations are:
Carolina Costa, Italy, judo
World Championships bronze medallist beat China's reigning world champion Hongyu Wang at the season-opening IBSA Judo Grand Prix in Baku, Azerbaijan, with an ippon in the women's over 70kg.
Declan Farmer, USA, ice hockey
The power forward scored the game-tying goal that forced overtime, then passed the puck to teammate Brody Roybal for the game-winner at the 2019 World Championships in Ostrava, Czech Republic.
Sophie Pascoe, New Zealand, swimming
The multi-Paralympic and world champion won four gold medals at the Singapore World Series, setting three new world records on the way.
Jetze Plat, Netherlands, cycling
The Dutchman marked himself as one to watch in road cycling after storming to double gold at the second Para Cycling Road World Cup in Ostend, Belgium.
Koji Sugeno, Japan, wheelchair tennis
Sugeno led his national team to their first World Team Cup quad title after beating hosts Israel 2-1 in the final.
The public has until 12:00 (CEST) on Thursday (13 May) to vote for the athlete they want to be the Allianz Athlete of the Month for May 2019 via the International Paralympic Committee homepage.
The nominations are compiled from submissions by National Paralympic Committees (NPCs) and International Federations (IFs).
The 2019 winners are:
January – Jeroen Kampschreur, NED, alpine skiing
February – Yujie Li, CHN, taekwondo
March – Lisa Bunschoten, NED, snowboarding
April – Michael Roeger, AUS, athletics