Who should be August's Allianz Athlete of the Month?
Five Para athletes from five different sports shortlisted
04 Sep 2018
Imagen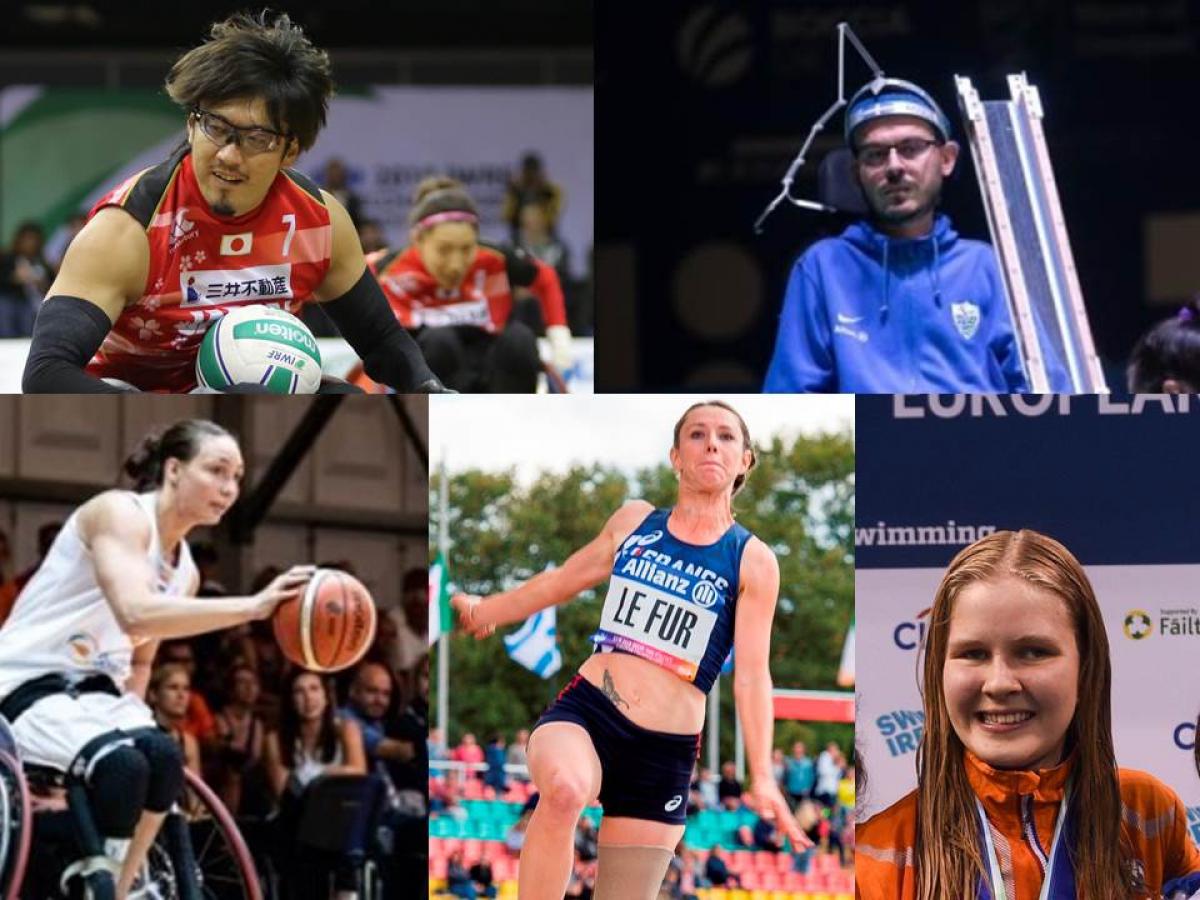 The International Paralympic Committee (IPC) has revealed the shortlist for August's Allianz Athlete of the Month, and the public can now vote for the winner on www.paralympic.org.
The nominations are:
Mariska Beijer, Netherlands, wheelchair basketball
Beijer played a key role as the Dutch women won a first major title at the 2018 Wheelchair Basketball World Championships. Named the women's tournament Most Valuable Player, Beijer averaged a double-double throughout the competition. She scored 21 points and grabbed 12 rebounds in the final against Great Britain.
Liesette Bruinsma, Netherlands, swimming
The seventeen-year-old won four gold medals and one silver at the 2018 Para Swimming European Championships, as well as breaking three world records. She took a massive six seconds off the women's 400m freestyle S11 world record, a time that had stood for eight years.
Daisuke Ikezaki, Japan, wheelchair rugby
Ikezaki helped Japan upset favourites Australia for a historic gold at the 2018 Wheelchair Rugby World Championship. Japan prevailed against the USA in the semi-final and beat Australia in a thrilling 62-61 victory to claim their first world title. Ikezaki was named the Most Valuable Player, finishing the event with 135 tries, including 25 in the final.
Marie-Amelie le Fur, France, athletics
Le Fur broke the long jump world record on the final day of the 2018 Para Athletics European Championships. She was the first in the women's T64 to go over 6 metres, an accomplishment that came after a horrific start to the year when she lost her unborn baby.
Greg Polychronidis, Greece, boccia
Polychronidis won double gold at the 2018 Boccia World Championships. He won the BC3 individual final in dramatic fashion, coming from behind to defeat the Paralympic champion and claim his first major individual title. He was also victorious in the BC3 pairs gold.
The public has until 12:00 (CEST) on Tuesday (11 September) to vote for the athlete they want to be the Allianz Athlete of the Month for August 2018 via the International Paralympic Committee homepage.
The nominations are compiled from submissions by National Paralympic Committees (NPCs) and International Federations (IFs).
The 2018 winners are:
January – Oksana Masters, USA, Nordic skiing
February – Mac Marcoux, CAN, alpine skiing
March (Best Male) – Brian McKeever, CAN, Nordic skiing
March (Best Female) – Ekaterina Rumyantseva, NPA, Nordic skiing
March (Best Team) – Chinese wheelchair curling team
April – Gemma Collis-McCann, GBR, wheelchair fencing
May – Sareh Javanmardi, IRI, shooting
June – Sevda Altunoluk, TUR, goalball
July – Morteza Mehrzadselakjani, IRI, sitting volleyball