World Para Nordic Skiing aiming to bring more race officials to the circuit
Federation holds online session targeting better geographic and gender representation
06 Nov 2020
Imagen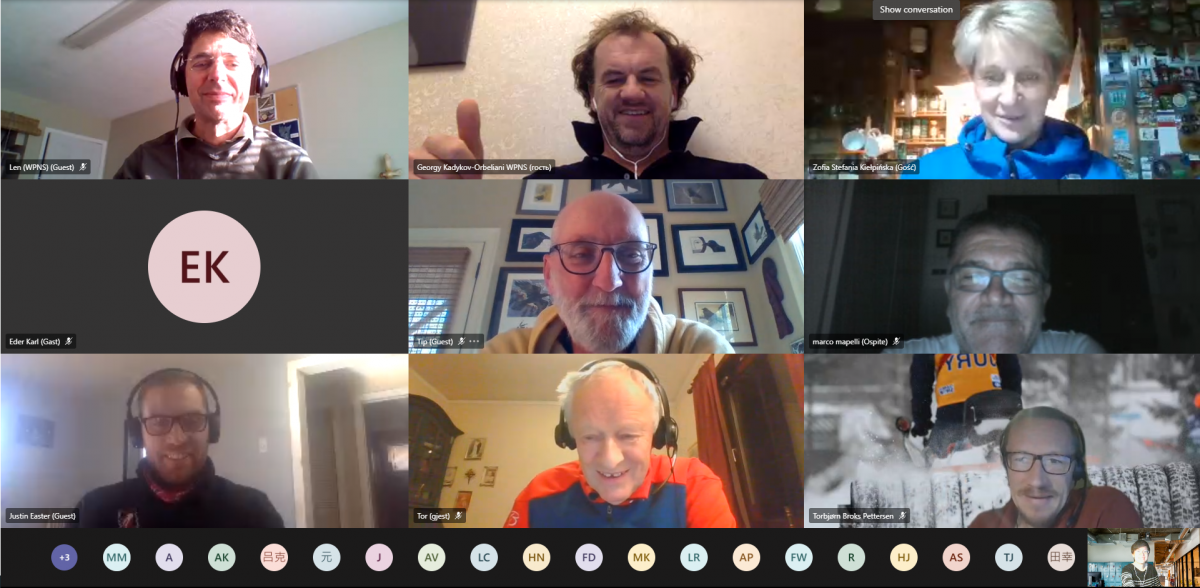 By World Para Snow Sports
World Para Nordic Skiing is looking to expand and diversify its pool of technical delegates and referees for the coming seasons. 
A Technical Delegate (TD) and Biathlon International Referees Update Session was held online on 24 and 31 October 2020 with this aim in mind. The session was an opportunity for sports experts to learn more about the unique requirements of Para Nordic skiing and how to get involved. 
"In Para Nordic skiing, we work with TDs and biathlon referees that hold either a FIS [International Ski Federation] or IBU [International Biathlon Union] license, who then come to us and are trained further for the specifics of Para Nordic skiing. Therefore our pool of people is quite limited," said Elke Gundermann, World Para Nordic Skiing Manager and one of the meeting's organisers. 
"To tackle this problem we invited as many people as possible to the two online sessions. There were the current active officials, national TDs, chief of competitions of the upcoming planned races and individuals who we know have an interest in becoming active World Para Nordic Skiing TDs or Biathlon International Referees," Gundermann said.
Georgy Kadykov-Orbeliani, World Para Nordic Skiing Race Director, added:
"Compared to able-body competitions, our World Cups run over two race weekends with competition days in between that require deep involvement of our officials, together with specific expertise and passion."
Traditionally held in-person every second year before the start of the season, with an online update session in the years in between, this year's session was held as a webinar to comply with COVID-19-related safety measures.
Each webinar lasted two to three hours and had about 40 participants. Len Apedaile, World Para Nordic Skiing Head of Technical Control and Officiating, coordinated and led the sessions. 
The sessions gave a review of the 2019-20 season, updates on rules and upcoming changes for the 2020-21 season, current status of major races, and the education efforts directed at potential new technical delegates and biathlon referees.
World Para Nordic Skiing currently has seven active TDs and three international Para biathlon referees. The goal is to have better geographic and female representation among the officials and to increase their overall number. 
The World Para Nordic Skiing season is set to begin on 30 January with Para cross-country and Para biathlon World Cup races in Ostersund, Sweden. 
More information about becoming a World Para Nordic Skiing technical delegate or Para biathlon referee can be found here.