WOWOW Paralympic documentary series WHO I AM to be continued with new season
Viewers will be able to watch the new Paralympic documentary series starting in January 2023
28 Oct 2022
Imagen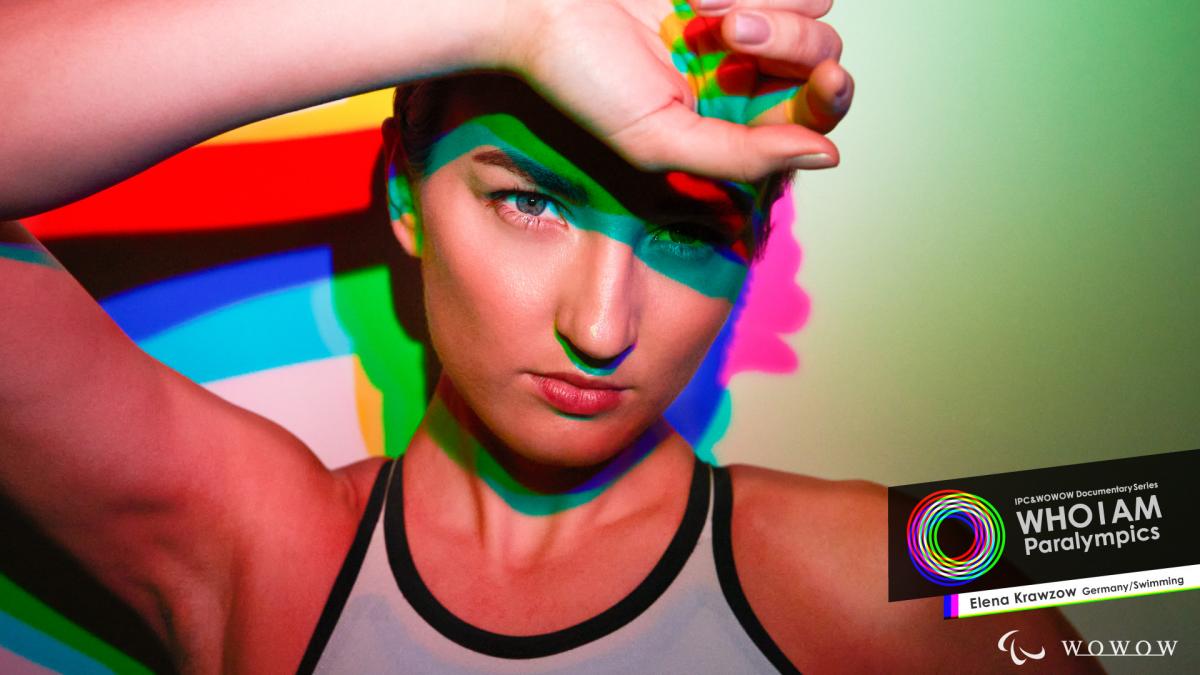 ⒸWOWOW
By WOWOW and IPC
The Paralympic documentary series WHO I AM will be continued with an additional instalment, Japanese media company WOWOW Inc. announced this week.
The original series has been broadcast and distributed since 2016 as a collaboration with the International Paralympic Committee (IPC) and has received acclaim in Japan and abroad.
The series focuses on the brilliance of diverse individuals from all over the world. In the new season, WOWOW will present two series, "WHO I AM Paralympics" and "WHO I AM LIFE". The first season will be broadcast and distributed from January 2023.
The documentary series "WHO I AM Paralympics," a sequel to the existing series, will feature three medallists from the Tokyo 2020 Paralympic Games, including Renshi Chokai, a silver medallist in wheelchair basketball and the tournament's MVP.
The new "WHO I AM LIFE" series will also feature three individuals, including Viktoria Modesta, a bionic pop artist who is scheduled to visit Japan in November 2022. In addition, special mini-documentaries will be broadcast for free this December, allowing viewers to get to know each featured personality.
 
WOWOW has carried out a variety of social outreach activities based on the documentaries. This included events with gold medallists, lectures by documentary producers, photo exhibitions, the launch of the universal sports event "No Barrier Games", collaboration with various companies, the opening of the WHO I AM HOUSE, the interactive exhibition "No Barrier Museum", and events in local communities.
The company now intends to expand the scope of its activities beyond sports and engage in a variety of other areas.
IPC President Andrew Parsons said: "At the IPC we are absolutely delighted to extend our partnership with WOWOW through to the end of 2024. Since our partnership started in 2016, 40 athletes from 25 countries have featured in the WHO I AM SERIES.
"Their appearances have helped boost their global profile, increased knowledge of their life-changing stories and helped to engage new audiences in Paralympic sport. In the build-up to Tokyo 2020, WOWOW's fabulous work helped tell the stories of many international star athletes in Japan, increasing engagement and interest in the Paralympic Games.

"I look forward to seeing this partnership flourish and expand into new areas, including the award-winning WeThe15 movement, which aspires to be the biggest human rights movement to represent the 1.2 billion persons with disabilities who make up 15% of the world's population." 
Program Outline 1
IPC & WOWOW documentary series WHO I AM Paralympics
Starts in January 2023 (3 episodes)
"WHO I AM" is a Paralympic documentary series that focuses on the world's greatest Para athletes. It was launched in 2016 as a collaborative project between WOWOW and the IPC. The series will be continued as the documentary series "WHO I AM Paralympics". It has so far featured 40 top athletes from 25 countries and received numerous national and international accolades, including an International Emmy Award nomination, an Asia-Pacific Broadcasting Union (ABU) Award for Best TV Sport, and four Japan Commercial Broadcasters Association (JBA) Awards for Excellence.
Actor Hidetoshi Nishijima hosted and narrated the series, continuing from the previous season.
Three Tokyo 2020 Paralympic medallists will be featured in the new season, which will air in January 2023. The lineup includes Japan's Renshi Chokai, a silver medallist in men's wheelchair basketball and the MVP of the Paralympic tournament, Germany's Elena Krawzow, who won a long-awaited gold medal in swimming, and Norway's Salum Ageze Kashafali, who set a world record in the men's 100m T12 and became the fastest Paralympian in history.
Program Outline 2
Documentary series WHO I AM LIFE
Starts in January 2023 (3 episodes)
In addition to "WHO I AM Paralympics", a new documentary series called "WHO I AM LIFE" will be launched. The series will feature a diverse lineup of artists, musicians, creators, and other individuals active on the frontlines of the entertainment world, transcending the boundaries of sports. This includes bionic pop artist Viktoria Modesta, deaf transgender artist Chella Man, and autistic composer Michael Howell.
Continuing from past seasons, photographer Keiichi Nitta visited different countries to shoot the visuals of the individuals appearing in the WHO I AM series.

More information about the WHO I AM series is available on the WOWOW website.