Yarovyi takes biathlon victory as Petushkov fails to medal
The USA's Andrew Soule also medals for the host country on day one of the 2015 IPC Nordic Skiing World Championships.
25 Jan 2015
Imagen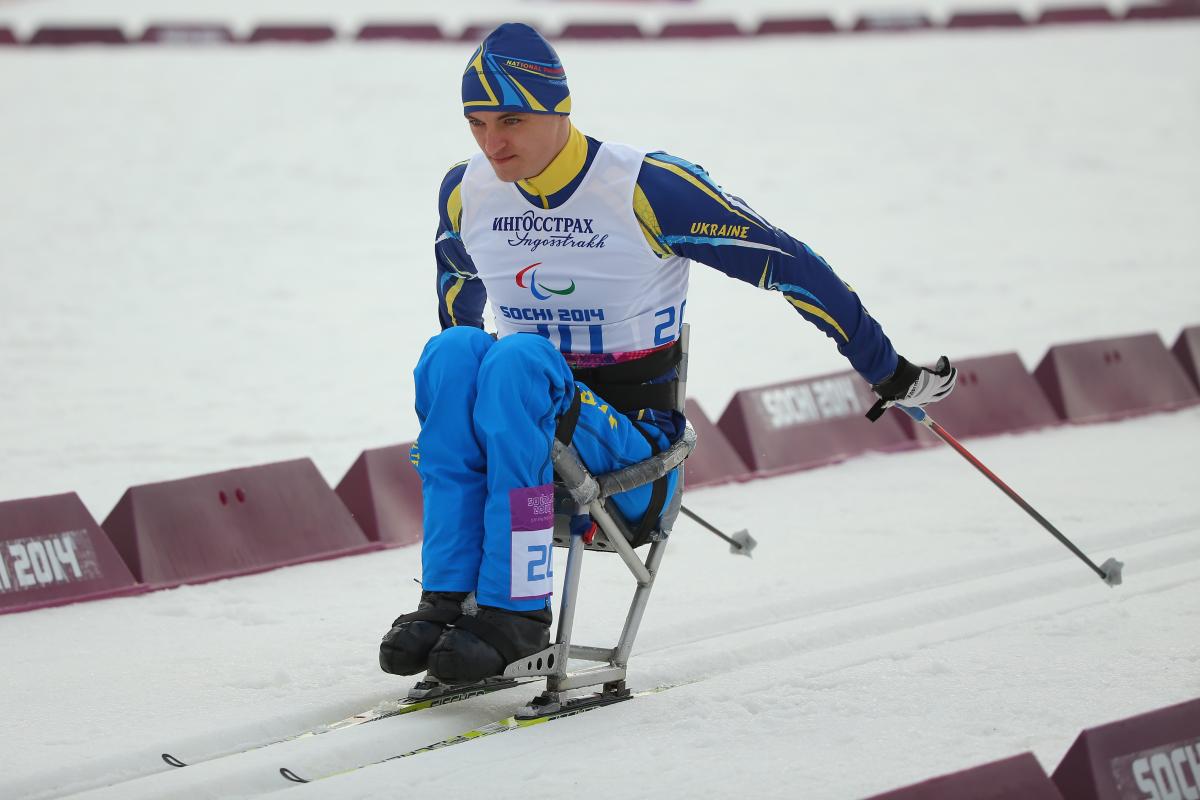 ⒸGetty
By Robert Murray | For the IPC
"Our team has put together a great effort the whole year since Sochi"
Ukraine's Maksym Yarovyi powered his way to gold on Saturday (24 January) at the 2015 IPC Nordic Skiing World Championships in Cable, Wisconsin, USA, as Russian Paralympic champion Roman Petushkov failed to make it onto the podium.
Yarovyi (22.02.7) took victory in the men's biathlon sprint sitting, shooting perfectly and finishing 5.1 seconds ahead of the USA's Andrew Soule (22.07.8).
Soule delivered a medal to his home country in the first event possible, winning silver in a time of 22:07.8. Russian biathlete Alexey Bychenok missed one shot, finishing third in 22:20.6.
"Our team has put together a great effort the whole year since Sochi," Soule said.
"We have put so much investment and so much effort into our shooting training programme and our performance plans for skiing."
It was a day to forget for Petushkov, the most decorated athlete from Sochi 2014, who missed one shot to finish in thirteenth.
The Russian women picked up where the men left off in the sitting events as Nadezhda Fedorova (22:44.0) captured gold and compatriot Marta Zaynullina (22:45.7) took silver. Germany's Andrea Eskau (22:48.8) denied Russia a sweep of the medals, finishing third.
Russia's Vladislav Lekomtcev (18:40.2) continued the gold medal run for his country in the men's standing. Biathlete Benjamin Daviet (18:47.9) won France's first medal, taking silver behind Lekomtcev. Norwegian Nils-Erik Ulset (18:54.0) placed third, starting his Championships the right way.
"This race today, it gives me more confidence in the races to come," Ulset said.
"This is not my strongest race so finishing this close to these guys today was good."
Ukraine made their mark in the women's standing event as Oleksandra Kononova (18:42.2) and Liudmyla Liashenko (19.07.1) finished first and second respectively. Kononova crossed the line ahead of Liashenko despite missing three targets.
"I felt crazy emotions because I had three penalties," Kononova said through the help of a translator.
"After the second shooting, I had to go really fast to get this time. That's why I just skied at my maximum speed. That was the only change."
Finland's Maija Jarvela (19:17.5) took bronze in the event with a perfect day of shooting.
Russian Nikolay Polukhin (18:55.4) and guide Andrey Tokarev cruised to victory in the men's visually impaired race, finishing ahead of Ukraine's Anatolii Kovalevskyi (19:34.2) and guide Oleksandr Mukshyn.
Vladimir Udaltcov (19:56.1) and guide Ruslan Borgachev gave Russia a bronze medal to round out the top three spots.
Their teammates Iuliia Budaleeva and guide Tatiana Maltseva (18:31.3) finished ahead of the Ukrainian pairing of Oksana Shyshkova (20:02.2) and guide Lada Nesterenko in the women's visually impaired.
Germany found its way back onto the podium, with Vivian Hosch (20:12.1) and guide Florian Schillinger capturing bronze.
"I just tried to get every part as best as I can," Hoesch said.
"Good shooting, good skiing, I put in everything."
The competition continues on Sunday (25 January) with the cross-country long distance races.
Live results will be available at Cable2015.com as well as a livestream.
Low resolution pictures will be available at the IPC's Flickr account and high resolution versions are
available on request via ipc.media@paralympic.org.