Zimbabwe look for next blind football stars
Six training camps to develop the sport take place across the country
26 Jul 2019
Imagen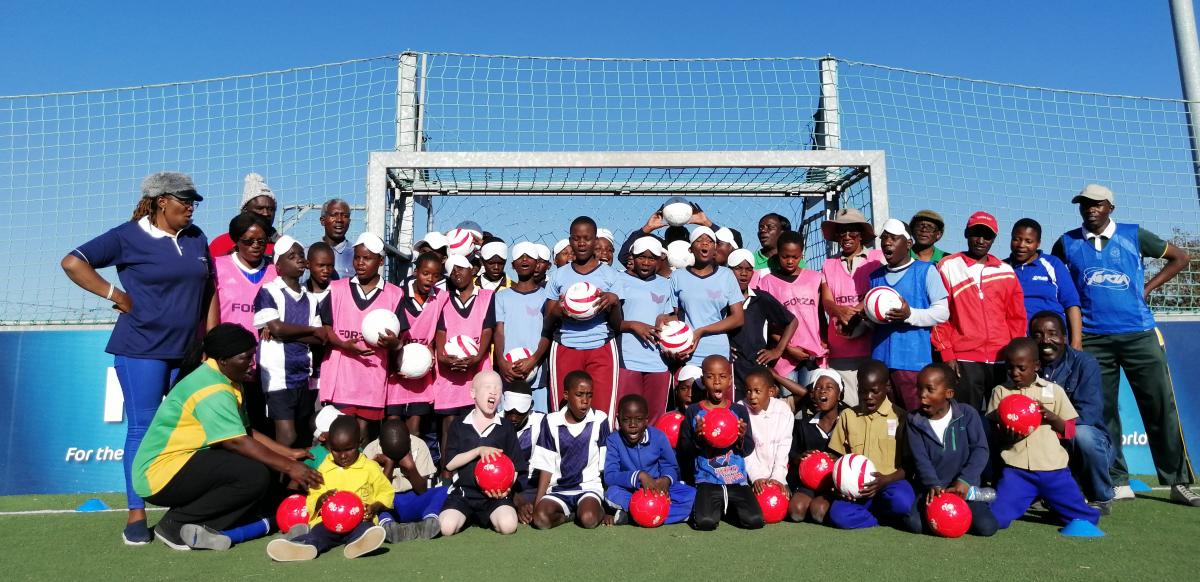 ⒸIBSA
By By Keon Richardson | For IBSA and IPC
Participation in blind football is growing abundantly in Zimbabwe thanks to continued support from the Zimbabwe National Paralympic Committee and the International Blind Sports Federation (IBSA) Football Committee.
Six training camps in six provinces were conducted in June 2019 for 170 male and female students from mainstream schools, special schools for the blind, universities and vocational training centres.
Through the camp I learned new soccer skills and to have more self-confidence
They were organised by NPC Zimbabwe President Michael Bulagango and delivered by IBSA Volunteer Keon Richardson to introduce the game to blind and partially sighted students as well as identify potential players for the national team.
Training camps included practical sessions focused on orientation, passing accuracy, shooting, dribbling and different game situations with coaches on the ground to support both new and experienced players.
Matches for male and female players were also contested, with the coaches and sport coordinators rotating roles as guides and lead coaches, being positively received by the wider community who watched them in amazement.
Laura Muzambi, a female secondary school student at Copota School for the Blind in the city of Masvingo, found the training camp insightful and thoroughly enjoyable.
"Through the camp I learned new soccer skills and to have more self-confidence. From now onwards I am going to keep on training as it is my dream to go beyond borders with blind soccer," she said.
NPC Zimbabwe plan to implement blind football programmes in the remaining provinces and hold a five-day blind football coaching clinic.
"With resources permitted, we will commit to introduce blind football in new institutions and provide with developing football pitches that are conducive for playing the game," said Bulagango.
Donations of balls and eyeshades were made in all six provinces visited to ensure that the schools have ample equipment to continue their blind football training programme.
Blind football will also make its debut as one of six sport competitions at the Zimbabwe National Paralympic Games in Gweru this August. Schools from the country's ten provinces will battle it out to be crowned inaugural blind football champions of Zimbabwe.