Imagen
Like his now retired older brother Sam, Ollie has muscular dystrophy, but does not let that stop him from setting benchmarks in the pool with every event he participates in.
Hynd's first major international meet was the 2011 IPC Swimming European Championships in Berlin, Germany, and he returned at the 2014 Euros in Eindhoven to successfully defend his 200m individual medley SM8 title and win the 400m freestyle S8. He also swam to a silver and bronze in Berlin.
He stormed to gold at London 2012 and remembers sharing the podium with his brother as one of his greatest moments.
In 2013, Hynd claimed double gold at his first World Championships in Montreal, Canada, in 200m individual medley and 400m freestyle. That was in addition to being handed an MBE from the Queen of Great Britain.
In 2014 Hynd set a new world mark in the 200m freestyle. But that was not the record he really had his eye on.
In one of the most memorable moments of the 2015 IPC Swimming World Championships in Glasgow, Great Britain, Hynd finally broke his brother's five year old world record in the 400m freestyle. He went on to break it once again in July 2016, just two months before the Rio 2016 Paralympic Games, as well as picking up three more European titles earlier in the year.
The stage was set for Hynd to take glory in Brazil. And that he did. With two gold medals - both in world record times - Hynd claimed the 200m individual medley and 400m freestyle titles. In the 400m freestyle, he overcame China's defending champion Yinan Wang in a dominant display that left his competitors stunned.
His mother Helen is one of his biggest fans and carried the Paralympic torch for London 2012.
Photo Gallery
Imagen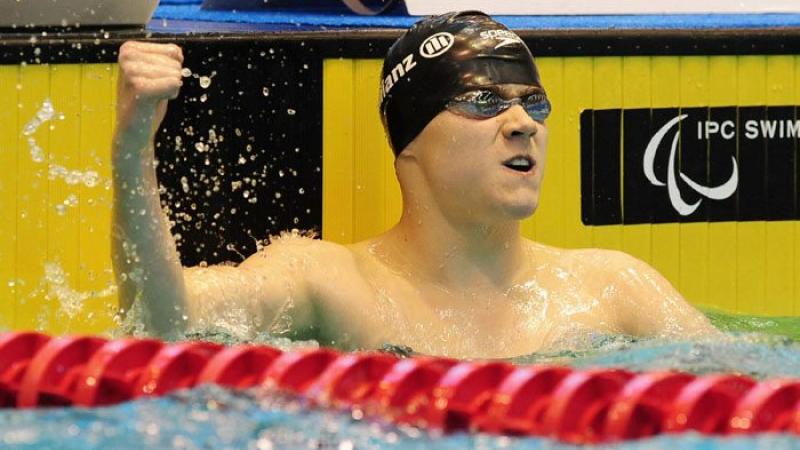 Imagen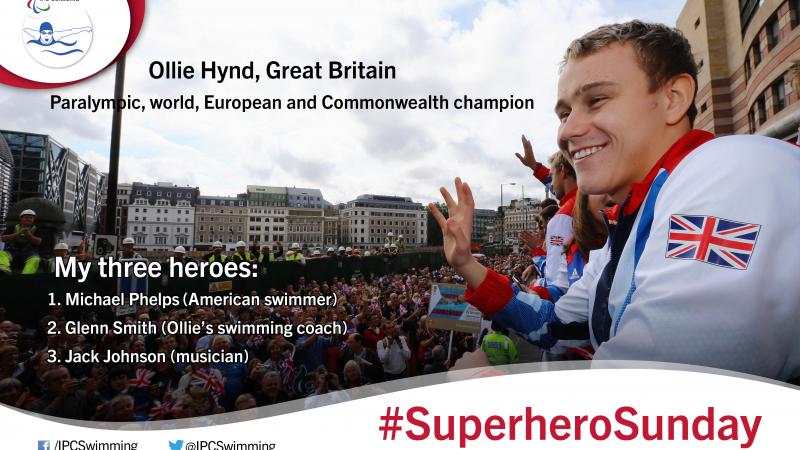 Imagen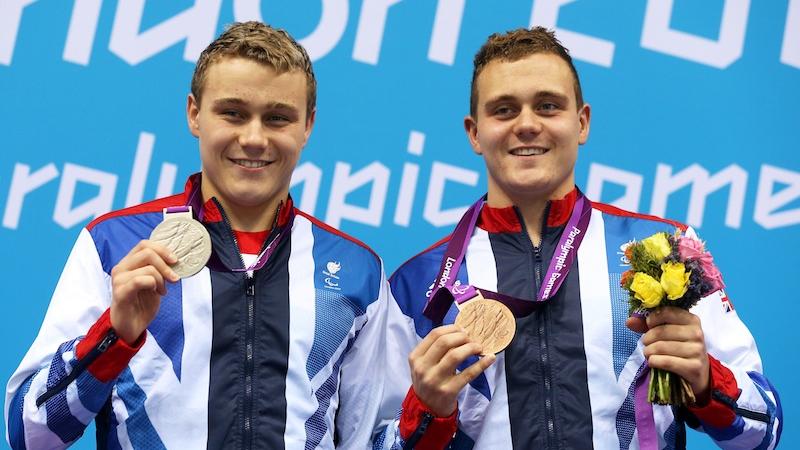 Imagen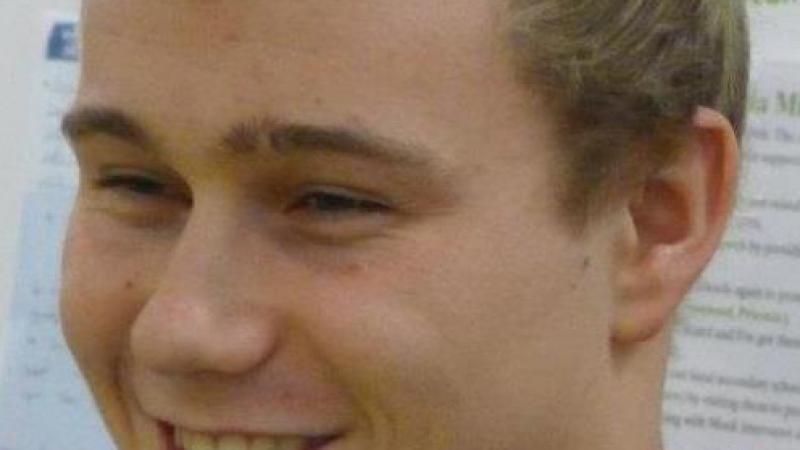 Results
2013 IPC Swimming World Championships (Montreal, Canada)

| Event | Medal | Unit | Date | Rank |
| --- | --- | --- | --- | --- |
| Men's 100 m Backstroke S8 | | Heat 2 | 2013-08-12 | 3 |
| Men's 100 m Backstroke S8 | | Final 1 | 2013-08-12 | 3 |
| Men's 200 m Individual Medley SM8 | | Final 1 | 2013-08-13 | 1 |
| Men's 200 m Individual Medley SM8 | | Heat 2 | 2013-08-13 | 1 |
| Men's 400 m Freestyle S8 | | Final 1 | 2013-08-14 | 1 |
| Men's 400 m Freestyle S8 | | Heat 1 | 2013-08-14 | 1 |
| Men's 4x100 m Medley 34pts | | Final 1 | 2013-08-18 | 9999 |
2015 IPC Swimming World Championships (Glasgow, Great Britain)

| Event | Medal | Unit | Date | Rank |
| --- | --- | --- | --- | --- |
| Men's 200 m Individual Medley SM8 | | Final 1 | 2015-07-15 | 1 |
| Men's 200 m Individual Medley SM8 | | Heat 2 | 2015-07-15 | 1 |
| Men's 400 m Freestyle S8 | | Heat 2 | 2015-07-17 | 1 |
| Men's 400 m Freestyle S8 | | Final 1 | 2015-07-17 | 1 |
| Men's 100 m Backstroke S8 | | Heat 2 | 2015-07-18 | 3 |
| Men's 100 m Backstroke S8 | | Final 1 | 2015-07-18 | 3 |