Imagen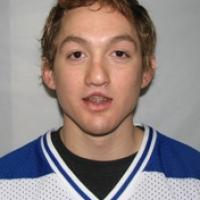 Rudy Garcia-Tolson
Athletics | Swimming
Biography
Impairment information
Type of Impairment
Limb deficiency
Origin of Impairment
Congenital
Classification
S7, SB6, SM7
Further personal information
Residence
Colorado Springs, CO, USA
Occupation
Athlete, Motivational Speaker
Sport specific information
When and where did you begin this sport?
He began swimming at age six.
Why this sport?
"Sports have been instrumental in my life since a young age. Swimming was the first sport I got into prior to having my legs amputated. It was a natural thing to jump into the pool because I was able to take my prosthetic legs off and be free in the water, I didn't have to think about my legs."
Training Regime
In late 2020 he moved to Colorado Springs to train at the US Olympic and Paralympic Training Center.
General interest
Hobbies
Hip-hop music, skateboarding, looking after his pet labrador. (teamusa.org, 25 Sep 2016; livingwithamplitutude.com, 01 Sep 2020)
Sporting philosophy / motto
"I love to lead by example. My mission is to show people the real disability in life is a negative attitude." (thinkrudy.com, 21 Jun 2021)

"There's power in inspiring people, there's power in motivating people. The world needs motivation, the world needs inspiration, and if I can provide a small glimpse of that then my job is done." (Gym Heroes YouTube channel, 09 May 2022)
Awards and honours
He has won the ESPN Arete Courage in Sports Award and the Casey Martin Award from sports brand Nike. (thinkrudy.com, 21 Jun 2021)

In 2003 he was named one of Teen People Magazine's '20 Teens Who Will Change The World'. (thinkrudy.com, 21 Jun 2021; US Paralympics, 03 Mar 2010)
Other sports
He represented the United States of America in athletics at the 2012 Paralympic Games in London, competing in the T42 100m and T42 200m. He has also participated in Ironman competitions at national level in the United States of America. (SportsDeskOnline, 01 Jun 2017; rudygt.com, 16 Nov 2014)
Ambitions
To compete in Para triathlon at the 2024 and 2028 Paralympic Games. (teamusa.org, 11 Apr 2022)
Impairment
He was born with pterygium syndrome. The condition resulted in a clubbed foot, webbed fingers, a cleft lip and palate, and the inability to straighten his legs. After 15 operations, both his legs were amputated above the knee at age five. "At the age of five I remember looking at my parents and telling them, 'Let's cut my legs off'. It was such an easy, black and white decision for me that I don't think my parents or the doctors were ready for that. There were no medical terms behind it, it was just cut my legs off so I can get out of the hospital and maybe live a normal life." (Gym Heroes YouTube channel, 09 May 2022; thinkrudy.com, 21 Jun 2021; challengedathletes.org, 01 Sep 2020; US Paralympics, 03 Mar 2010)
Other information
TRIATHLON PLANS
He plans to retire from Para swimming following the 2022 World Championships in Madeira, Portugal, in order to compete in Para triathlon. He has previously taken part in Ironman competitions and half-distance triathlons, and aims to compete in triathlon at the Paralympic Games in 2024 and 2028. "I am shooting to get on that podium, because I know I have the 100% ability to be competitive. I am in my prime, athletically, so I know what I can do as a triathlete. I know I can out-run a single above-the-knee amputee, I know I can out-swim them, so I need to get the bike right. I've done the 112 miles [cycling] of the Ironman, the 56 [miles] of the half. So having 12 miles for the Para distance is like a sprint for me. It's a game changer, I can be fast. I've got a lot left in me to give. I'm ready to give the tri all I've got." (teamusa.org, 11 Apr 2022)

RETURN FROM RETIREMENT
After the 2016 Paralympic Games in Rio de Janeiro, he retired from Para sport at age 28 and moved to New York, NY, United States of America. However, when the 2020 Paralympic Games in Tokyo were postponed due to the COVID-19 pandemic, he felt an urge to compete again. "After my fourth Paralympic Games in Rio I was pretty content with my performances and moved out to New York to work full-time and coach as well. I did that for a few years until the COVID pandemic hit. [When] they decided they were going to postpone the Games, I realised there was a whole extra year to try and make it. I missed being an athlete, being in the water and training on a daily basis." After struggling to find pool facilities during the pandemic, he moved to southern California to train in the sea. Following an interview with the New York Times, he was contacted by US actor David Duchovny, who offered the use of the pool at his home in Malibu, CA, United States of America. "He let me come there as much as I wanted, but I ended up having to drive to Malibu and back every day, which on some of the longer drives took three hours one way." (Challenged Athletes Foundation YouTube channel, 05 Aug 2021; nytimes.com, 23 Jun 2021; swimmingworldmagazine.com, 14 Aug 2020)

SUPPORT
He worked part-time at a supermarket to fund his training for the 2020 Paralympic Games in Tokyo. "Coming out of retirement and deciding to become a full-time athlete again has had it's financial challenges. Because of the lack of sponsors, I have had to juggle odd jobs to afford my training and travel expenses. One sponsor that has stuck with me through these challenging times is the Challenged Athletes Foundation, and I can't thank them enough for the support." (Instagram profile, 01 Jun 2021)

TATTOO AND DISQUALIFICATION
In April 2021 he was disqualified from a 200m individual medley race because a tattoo on his left shoulder blade - which depicts the Olympic rings with the words 'Athens 2004' - was visible, a rule he later said ought to be scrapped. He normally puts tape over the tattoo so that it's not visible during competitions. He also has a tattoo of the number '88' on his chest, to signify the year he was born, and a tattoo on his back that says 'No legs, no limits'. (Instagram profile, 18 Apr 2021; Twitter profile, 18 Apr 2021; nytimes.com, 03 Jul 2020)

MOTIVATIONAL SPEAKER AND FOUNDATION
He works as a motivational speaker and has spoken to groups throughout the United States of America ranging from Fortune 500 companies to inner city public schools. From a young age he has also served as an ambassador for the Challenged Athletes Foundation, an organisation that supports people with impairments in leading healthy lifestyles and pursuing careers in sport. (thinkrudy.com, 21 Jun 2021)
Results
IPC Swimming World Championships Eindhoven 2010 (Eindhoven, Netherlands)

| Event | Medal | Unit | Date | Rank |
| --- | --- | --- | --- | --- |
| Men's 5,000 m Open Water S10 | | Final Round | | 9999 |
| Men's 100 m Backstroke S8 | | Heat 1 | | 5 |
| Men's 100 m Breaststroke SB7 | | Heat 2 | | 2 |
| Men's 100 m Breaststroke SB7 | | Final Round | | 3 |
| Men's 200 m Individual Medley SM7 | | Heat 2 | | 2 |
| Men's 200 m Individual Medley SM7 | | Final Round | | 1 |
| Men's 4x100 m Freestyle 34pts | | Heat 1 | | 3 |
| Men's 4x100 m Freestyle 34pts | | Final Round | | 5 |
| Men's 4x100 m Medley 34pts | | Heat 2 | | 9999 |
IPC Swimming World Championships Durban 2006 (Durban, South Africa)

| Event | Medal | Unit | Date | Rank |
| --- | --- | --- | --- | --- |
| Men's 100 m Freestyle S8 | | Heats | | 18 |
| Men's 5,000 m Open Water | | Final Round | | 27 |
| Men's 400 m Freestyle S8 | | Heats | | 10 |
| Men's 100 m Breaststroke SB7 | | Heats | | 5 |
| Men's 100 m Breaststroke SB7 | | Final Round | | 4 |
| Men's 100 m Butterfly S8 | | Heats | | 10 |
| Men's 200 m Individual Medley SM7 | | Heats | | 1 |
| Men's 200 m Individual Medley SM7 | | Final Round | | 1 |
IPC Swimming World Championships Mar del Plata 2002 (Mar del Plata, Argentina)

| Event | Medal | Unit | Date | Rank |
| --- | --- | --- | --- | --- |
| Men's 100 m Breaststroke SB7 | | Heats | | 12 |
| Men's 100 m Butterfly S8 | | Heats | | 10 |
| Men's 200 m Individual Medley SM7 | | Heats | | 7 |
| Men's 200 m Individual Medley SM7 | | Final Round | | 7 |
| Men's 4x50 m Freestyle 20 pts | | Final Round | | 5 |
| Men's 5,000 m Open Water | | Final Round | | 9999 |
IPC Athletics World Championships (Lyon, France)

| Event | Medal | Unit | Date | Rank |
| --- | --- | --- | --- | --- |
| Men's Long Jump T42 | | Final 1 | 2013-07-21 | 2 |
2015 IPC Swimming World Championships (Glasgow, Great Britain)

| Event | Medal | Unit | Date | Rank |
| --- | --- | --- | --- | --- |
| Men's 100 m Breaststroke SB7 | | Heat 1 | 2015-07-14 | 6 |
| Men's 100 m Breaststroke SB7 | | Final 1 | 2015-07-14 | 6 |
| Men's 200 m Individual Medley SM7 | | Final 1 | 2015-07-16 | 4 |
| Men's 200 m Individual Medley SM7 | | Heat 1 | 2015-07-16 | 2 |
| Men's 4x100 m Freestyle 34pts | | Final 1 | 2015-07-17 | 7 |
| Men's 4x100 m Freestyle 34pts | | Heat 1 | 2015-07-17 | 4 |
| Men's 4x100 m Medley 34pts | | Heat 2 | 2015-07-18 | 6 |