Imagen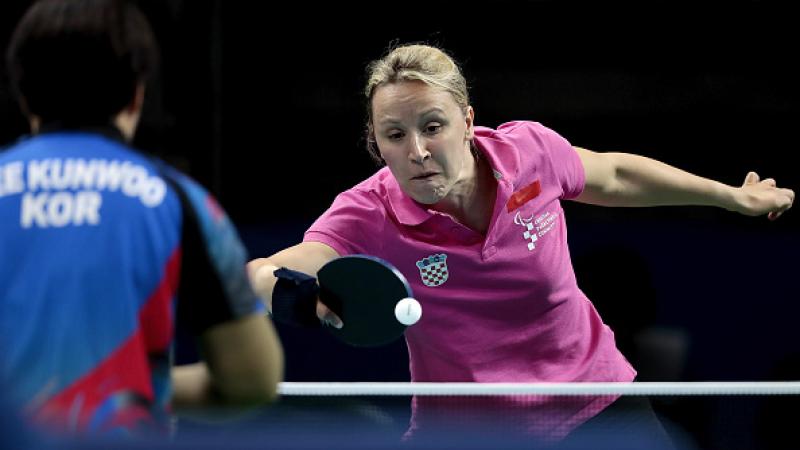 Sandra Paovic
Table Tennis
Sandra Paovic burst onto the Para table tennis scene in 2013 and quickly rose to the top in the women's class 6. On her Paralympic debut, she won gold at Rio 2016.
In her first year in Para table tennis, she took home four international singles titles, including the European title. Her winning streak extended in 2014, taking the podium at four more international events and claiming the world title. In 2015, she successfully retained her European crown.
At Rio 2016 she swept away Germany's Stephanie Grebe in the final 3-0 to win Paralympic gold.
Currently ranked No. 1 in the world in her class, Paovic has not dipped below No. 2 since joining the Para table tennis scene.
She was a member of the Croatian women's table tennis team for eight World Championships, represented Croatia at the 2008 Olympic Games and entered the top 50 players in the world.
Paovic's career in the able-bodied side was cut short on 30 January 2009, by a life threatening car accident en route to the airport in Paris following a match. She suffered a severe cervical spinal injury leaving her with limited use of her legs.
"What motivated me to come back to table tennis is the love that I have for table tennis and sport in general," she said. "Many people were there for me on my way to success, but most important was that I believed in myself and that I never gave up."