Imagen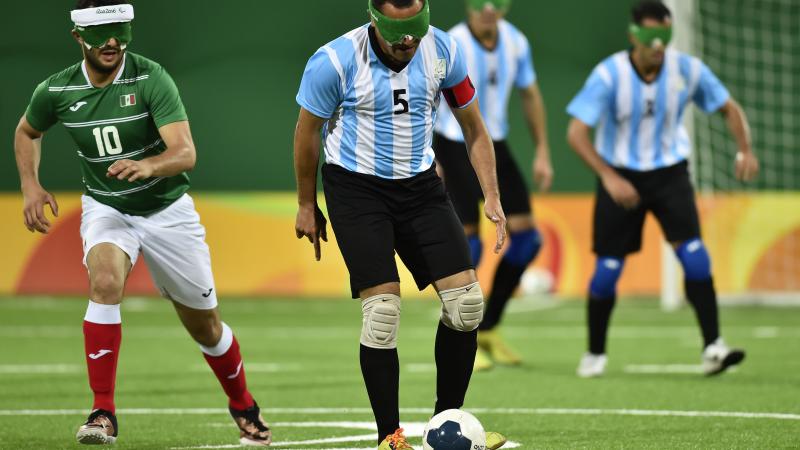 Silvio Mauricio Velo
Football 5-a-side
Silvio Velo is one of the most established football 5-a-side players in the world. The 'Blind Maradona' has been part of the Argentinian national team for over two decades, achieving multiple successes. The veteran player has shown that age is no barrier and still competes in the highest level.
Most recently, he was part of the team that finished second at the 2018 World Championships in Madrid, Spain, behind arch-rivals Brazil.
In 2017, Velo led the team at the Copa America, where they put an end to Brazil's 57 match unbeaten run by defeating them on penalties in the final. Velo was one of two Argentinian players who scored in the shoot-out.
One year before, he helped Argentina return to the Paralympic podium in football 5-a-side by claiming bronze at Rio 2016. It was the national team's and Velo's third Paralympic medal, following on from the silver at Athens 2004 and bronze at Beijing 2008.
Velo has participated in every World Championships since the first edition in 1998. He was a key player in Argentina's two titles in Rio de Janeiro, Brazil, in 2002, and in Buenos Aires, Argentina, in 2006.
Velo spent most of his career playing for River Plate club team, before moving to arch rivals Boca Juniors in 2016.