Imagen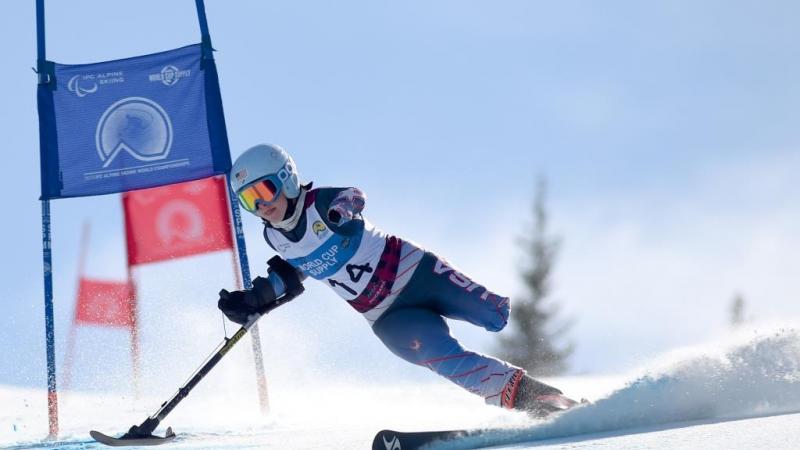 Stephanie Jallen
Alpine Skiing
Stephanie Jallen is best known for her medal ceremony after winning bronze at Sochi 2014.
Showing the world why she has the nickname 'Hopper' Jallen cast away her crutches and did just that – hopped onto the podium to claim her first Paralympic medal in super-G.
But Jallen's talents extend beyond captivating the world with her celebrations. She has also taken on some of the world's best standing skiers in recent seasons, winning World Cups and achieving her then best ever overall finish of fifth in 2014-15.
That crowned a season in which she won her first ever World Championships podium, which in turn followed a double bronze at Sochi 2014.
Jallen has shown how serious she is about top-level skiing, giving up many of the normal activities of a teenager to train and compete. She was also involved in a serious crash in 2012 which left her with facial and muscular damage, as well as fractured tibial plateau.
Despite all of the set-backs, Jallen has stuck to her own mantra of 'Rather than fear the storm ahead, learn to dance in the rain,' and has emerged as her one of her country's brightest medal hopes for the coming seasons.
Proving her place amongst the world's top skiers, Jallen hopped three places in the overall women's standing World Cup rankings in 2015-16, finishing second behind France's Marie Bochet. Her final placing was helped by two runner-up trophies in slalom and giant slalom World Cups.
Her next opportunity to shine will come at the 2017 World Para Alpine Skiing Championships in Tarvisio, Italy.
Photo Gallery
Imagen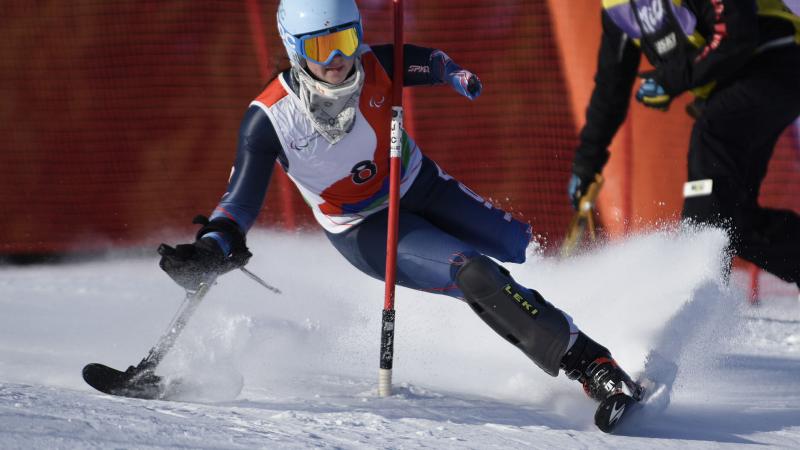 Results
2015 IPC Alpine Skiing World Championships Panorama (Panorama, Canada)

| Event | Medal | Unit | Date | Rank |
| --- | --- | --- | --- | --- |
| Women's Downhill Standing | | Race 1 | 2015-03-04 | 9999 |
| Women's Super-G Standing | | Race 1 | 2015-03-05 | 4 |
| Women's Super-Combined Standing | | Race 1 | 2015-03-07 | 4 |
| Women's Giant Slalom Standing | | Race 1 | 2015-03-08 | 3 |
| Women's Slalom Standing | | Race 1 | 2015-03-10 | 9999 |
2017 IPC Alpine skiing World Championships Tarvisio, ITA (Tarvisio, Italy)

| Event | Medal | Unit | Date | Rank |
| --- | --- | --- | --- | --- |
| Women's Downhill Standing | | Race 1 | 2017-01-25 | 4 |
| Women's Super-G Standing | | Race 1 | 2017-01-26 | 5 |
| Women's Super-Combined Standing | | Race 1 | 2017-01-28 | 9999 |
| Women's Giant Slalom Standing | | Race 1 | 2017-01-30 | 9999 |
| Women's Slalom Standing | | Race 1 | 2017-01-31 | 9999 |