Imagen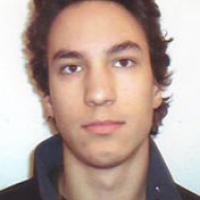 Tyler Carter
Alpine Skiing
Biography
Impairment information
Type of Impairment
Limb deficiency
Origin of Impairment
Congenital
Further personal information
Residence
Colorado Springs, CO, USA
Higher education
Business, Communications - DeVry University: Downers Grove, IL, USA
Sport specific information
When and where did you begin this sport?
He took up the sport at age eight at a ski camp for children with an impairment at Camelback Mountain Resort in Tannersville, PA, United States of America.
Why this sport?
His parents encouraged him to try skiing. "There were a lot of programmes and camps offered in my school. Everyone was supportive of getting out there and trying new things. In middle school, I played basketball. I danced for many years - 10 years, I believe. I also played tennis throughout high school. I definitely tried to play as many sports as possible and was always trying to be active. For me, skiing started out kind of funny. I started out doing it because my parents sent me to a ski camp - a week-long ski camp. I think they wanted me out of the house. I think that's the real reason why they had me do that. But then I fell in love with skiing. Once I started racing, I got to go fast and push myself to the limits. That's why I enjoy it so much."
General interest
Nicknames
TC (koaa.com, 12 Jul 2021)
Memorable sporting achievement
Competing at the 2014 Paralympic Winter Games in Sochi. (Caydrick YouTube channel, 23 May 2020; truesport.org, 27 Mar 2019)
Most influential person in career
His father Ed. (purpose2play.com, 21 Dec 2015)
Injuries
In 2018 he sustained hamstring and knee injuries in his right leg. (readingeagle.com, 27 Feb 2022)
Sporting philosophy / motto
"Never ever give up, because you accomplish amazing things if you try." (teamusa.org, 04 Jan 2022)
Awards and honours
He and fellow alpine skier Danelle Umstead were named flag bearers for the United States of America for the opening ceremony at the 2022 Paralympic Winter Games in Beijing. (teamusa.org, 02 Mar 2022)
Ambitions
To win a gold medal at the 2022 Paralympic Winter Games in Beijing. (teamusa.org, 04 Jan 2022)
Impairment
He was born without the fibula bone in his right leg. At age one the limb was amputated below the knee. "Growing up in Pennsylvania, I was one to be active and I never really liked when someone told me I couldn't do something. I really don't believe you have limitations in life, except what your mind sets out for you to do." (koaa.com, 12 Jul 2021; tcskiusa.com, 02 Jan 2014)
Other information
RETIREMENT PLAN
He intends to retire from competition after the 2021/22 season. "The past three years [speaking in January 2022] have been the hardest of my life. They have been plagued with injuries and countless setbacks. It hasn't been easy to keep up the grind. This is my last season. It is bittersweet, yet there is not a doubt in my mind that this is the right decision. I have been on this path for a long time and honestly am exhausted. For the past year and a half, I have been balancing working a full-time job at the US Olympic and Paralympic Museum and training full-time. I love my job, but I don't recommend being a full-time athlete and working full-time. It is a lot. There's a part of me that would love to keep going. Hurling down icy mountains is fun. But there are other things I would like to achieve in life. I want to build a professional career and make a difference in the world." (teamusa.org, 04 Jan 2022)

TURNING POINT
He was inspired to pursue Para alpine skiing seriously after attending the 2010 Paralympic Winter Games in Vancouver. "I never really put much thought into it, that maybe I would compete at the Paralympics. 2010 was my big game changer and when I thought, 'Alright, I'm going to commit to this. I'm going to make this happen and we're going to do whatever it takes to make this possible'. After attending the 2010 Paralympics as a spectator I knew it was my mission to attend the Games as an athlete and represent Team USA." (gofundme.com, 09 Oct 2021; koaa.com, 12 Jul 2021; truesport.org, 27 Mar 2019)

TRAINING
He has found ways to make his training more effective at the Olympic and Paralympic Training Center in Colorado Springs, CO, United States of America. "One of the biggest things for me is since I'm missing my leg below the knee when I'm doing deadlifts or squats the femur on my right side where I'm missing my leg is shorter, so my knees aren't even. It took some time to figure out the best way to combat that because, if I'm out of alignment, that's not doing me any favours because that can lead to back issues. I did a lot of work with the staff here and we discovered if we put this relatively thin plate under my left leg it brings my knees up and evens them out. I've gone from having a relatively OK lift, nothing to brag about, to being able to move some weight because now my body's in the right position to power through it. It's something I never would have discovered on my own but through teamwork with me, the staff here and the coaches on the ski team we were able to come across it, fix it, and it's made a difference." (teamusa.org, 01 Nov 2019)

OTHER ACTIVITIES
He has volunteered with a number of programmes, including the Pennsylvania Centre for Adaptive Sports, the Amputee Coalition of America, and the National Sports Center for the Disabled. He has also worked as a guest experience supervisor at the US Olympic and Paralympic Museum, and promotes healthy and active lifestyles at schools across the United States of America through the Classroom Champions initiative. "I spend a lot of my time doing different work with nonprofits and volunteering, basically trying to promote healthy living and having a healthy, active lifestyle. If you can start that with kids, then as they grow up, they'll develop these great values. They won't make the mistakes that I made when I was younger because I didn't have that role model. It's going to give them an advantage going into any sport or activity they choose in life. [Mentoring] is something I love to do. That's very much my passion. As much as I love skiing, I think I might love this a little bit more." (Facebook profile, 09 Oct 2021; LinkedIn profile, 01 Sep 2021; krdo.com, 17 Aug 2021; koaa.com, 12 Jul 2021; usopm.org, 25 Jul
Results
2015 IPC Alpine Skiing World Championships Panorama (Panorama, Canada)

| Event | Medal | Unit | Date | Rank |
| --- | --- | --- | --- | --- |
| Men's Giant Slalom Standing | | Race 1 | 2015-03-08 | 24 |
| Men's Slalom Standing | | Race 1 | 2015-03-10 | 14 |