Imagen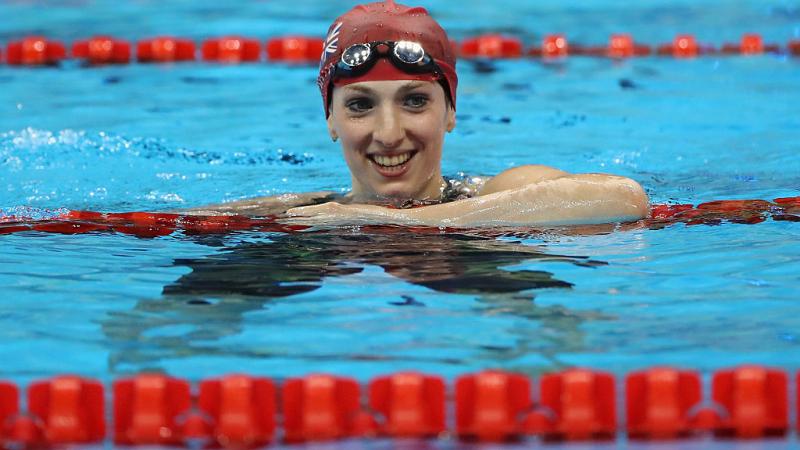 Great Britain's Bethany Firth first burst onto the international scene representing Ireland at London 2012. In December 2013, she made the decision to switch nationalities and has proved herself to be a tough competitor in the women's S14.
At London 2012, she swam with a shoulder injury and in 2014 competed with a broken toe.
At the 2015 British Para-Swimming International Meet in Glasgow, Great Britain, Firth set new world records in the 200m individual medley, 100m backstroke and 100m breaststroke.
Firth was firmly on the road to become one of the success stories of the 2015 IPC Swimming World Championships in Glasgow, Great Britain, until she slipped getting out of the pool in training just weeks before.
The fall resulted in fractured wrist which put Firth out of action.
However, Firth was back in 2016 in time for the 2016 IPC Swimming European Open Championships in Funchal, Portugal, where she won her first European titles ahead of the Rio 2016 Paralympic Games. In addition, Firth broke world records in the 100m and 200m freestyle.
Firth left Rio with a golden trio and added a world record in the 100m backstroke for good measure. She was Great Britain's most decorated athlete from the Paralympics.
Photo Gallery
Imagen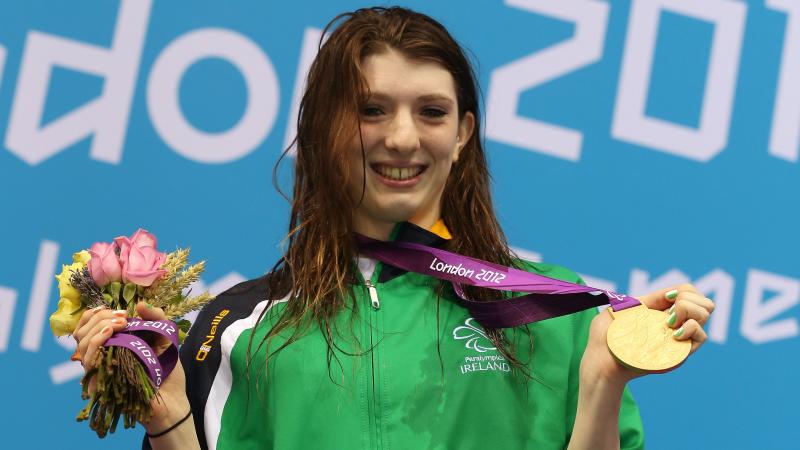 Imagen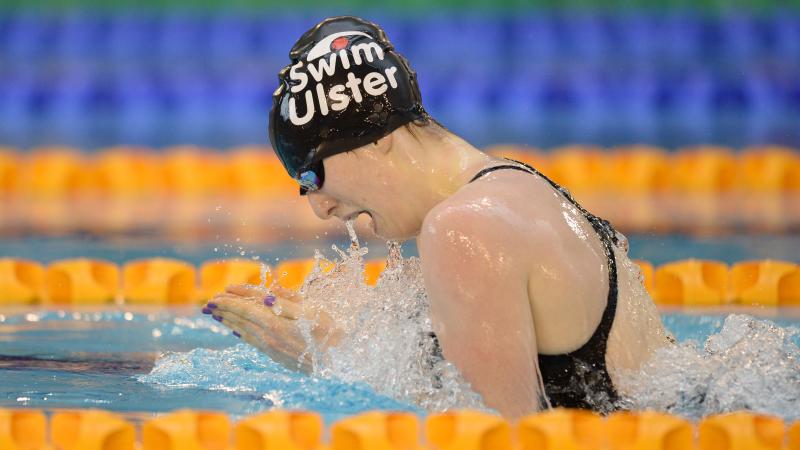 Imagen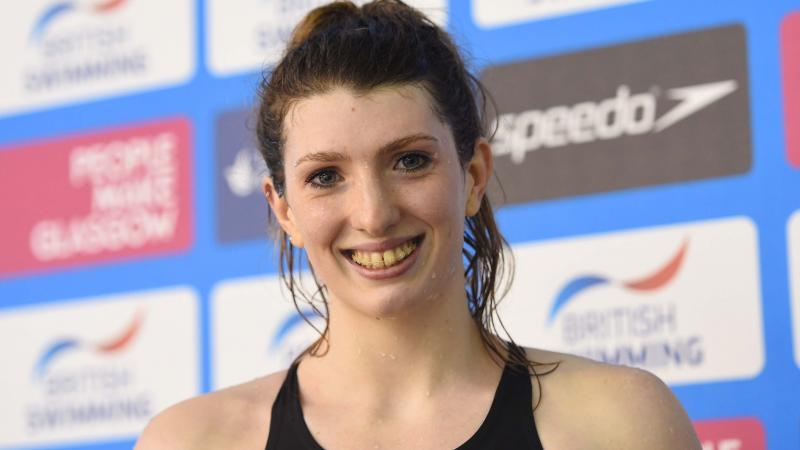 Imagen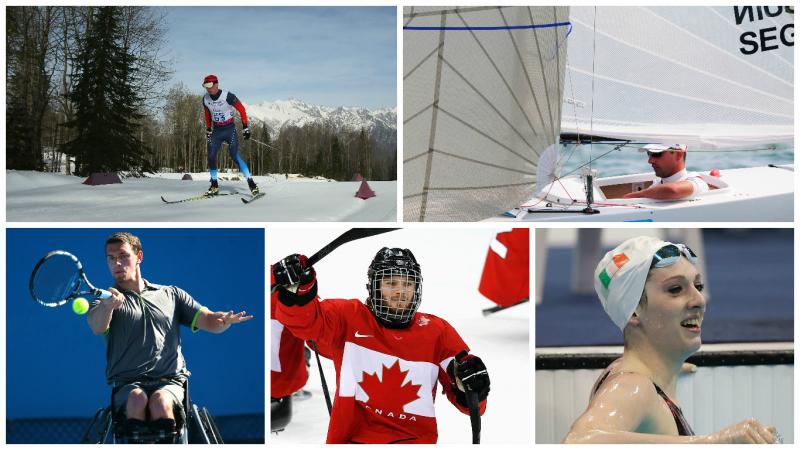 Imagen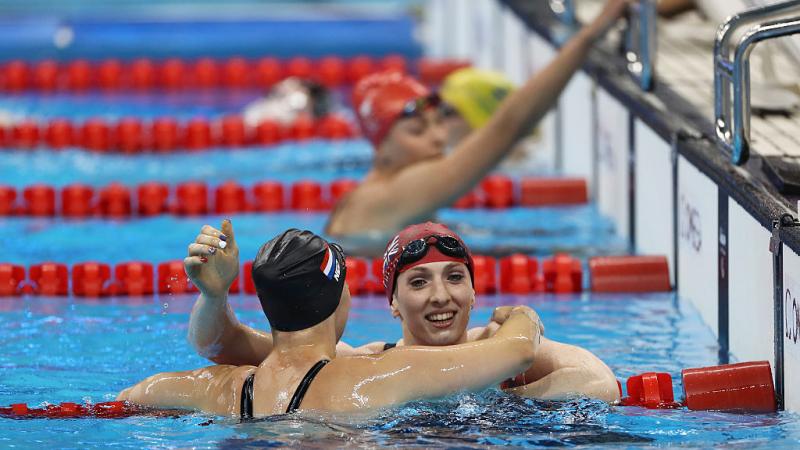 Imagen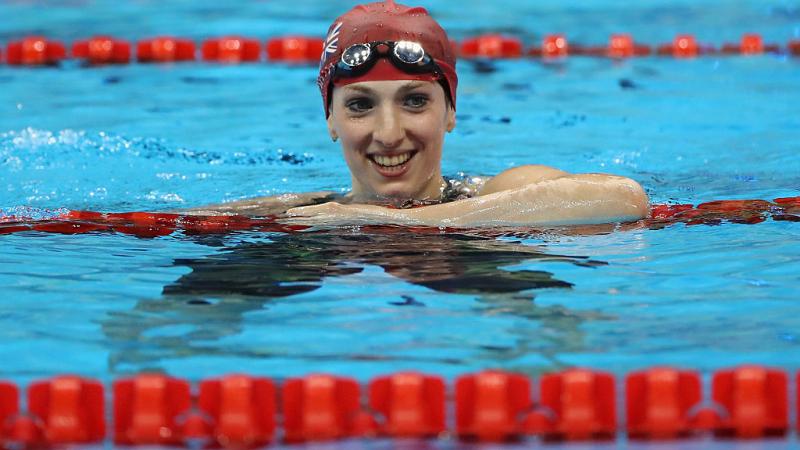 Results
2013 IPC Swimming World Championships (Montreal, Canada)

| Event | Medal | Unit | Date | Rank |
| --- | --- | --- | --- | --- |
| Women's 200 m Freestyle S14 | | Final 1 | 2013-08-12 | 2 |
| Women's 200 m Freestyle S14 | | Heat 2 | 2013-08-12 | 2 |
| Women's 100 m Backstroke S14 | | Final 1 | 2013-08-14 | 2 |
| Women's 100 m Backstroke S14 | | Heat 2 | 2013-08-14 | 2 |
| Women's 100 m Breaststroke SB14 | | Final 1 | 2013-08-16 | 2 |
| Women's 100 m Breaststroke SB14 | | Heat 1 | 2013-08-16 | 3 |
London 2019 World Para Swimming Championships (London, Great Britain)

| Event | Medal | Unit | Date | Rank |
| --- | --- | --- | --- | --- |
| Women's 200 m Freestyle S14 | | Heat 1 | 2019-09-09 | 1 |
| Women's 200 m Freestyle S14 | | Final 1 | 2019-09-09 | 2 |
| Women's 100 m Backstroke S14 | | Heat 2 | 2019-09-10 | 1 |
| Women's 100 m Backstroke S14 | | Final 1 | 2019-09-10 | 1 |
| Mixed 4x100 m Freestyle S14 | | Final 1 | 2019-09-12 | 1 |
| Women's 200 m Individual Medley SM14 | | Heat 1 | 2019-09-14 | 1 |
| Women's 200 m Individual Medley SM14 | | Final 1 | 2019-09-14 | 2 |
Madeira 2022 World Para Swimming Championships (Funchal, Portugal)

| Event | Medal | Unit | Date | Rank |
| --- | --- | --- | --- | --- |
| Women's 200 m Freestyle S14 | | Final 1 | 2022-06-12 | 1 |
| Women's 200 m Freestyle S14 | | Heat 2 | 2022-06-12 | 1 |
| Women's 100 m Backstroke S14 | | Heat 2 | 2022-06-13 | 2 |
| Women's 100 m Backstroke S14 | | Final 1 | 2022-06-13 | 1 |
| Mixed 4x100 m Freestyle S14 | | Final 1 | 2022-06-15 | 1 |
| Women's 200 m Individual Medley SM14 | | Heat 2 | 2022-06-16 | 1 |
| Women's 200 m Individual Medley SM14 | | Final 1 | 2022-06-16 | 1 |
| Mixed 4x100 m Medley S14 | | Final 1 | 2022-06-17 | 1 |