Imagen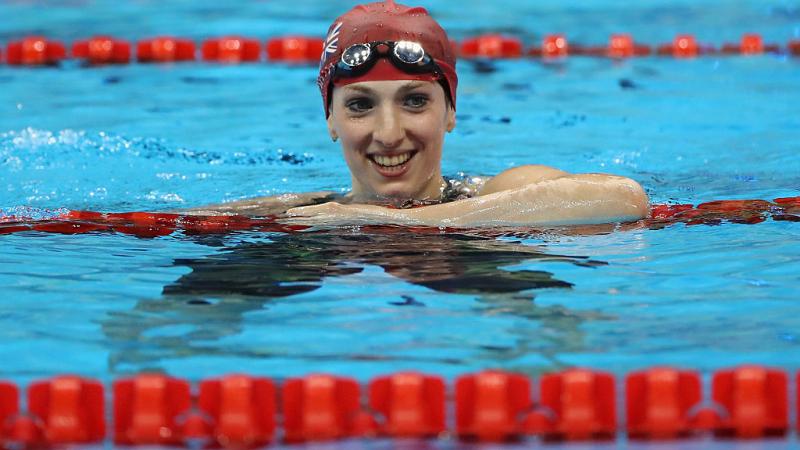 Great Britain's Bethany Firth first burst onto the international scene representing Ireland at London 2012. In December 2013, she made the decision to switch nationalities and has proved herself to be a tough competitor in the women's S14.
At London 2012, she swam with a shoulder injury and in 2014 competed with a broken toe.
At the 2015 British Para-Swimming International Meet in Glasgow, Great Britain, Firth set new world records in the 200m individual medley, 100m backstroke and 100m breaststroke.
Firth was firmly on the road to become one of the success stories of the 2015 IPC Swimming World Championships in Glasgow, Great Britain, until she slipped getting out of the pool in training just weeks before.
The fall resulted in fractured wrist which put Firth out of action.
However, Firth was back in 2016 in time for the 2016 IPC Swimming European Open Championships in Funchal, Portugal, where she won her first European titles ahead of the Rio 2016 Paralympic Games. In addition, Firth broke world records in the 100m and 200m freestyle.
Firth left Rio with a golden trio and added a world record in the 100m backstroke for good measure. She was Great Britain's most decorated athlete from the Paralympics.
Photo Gallery
Imagen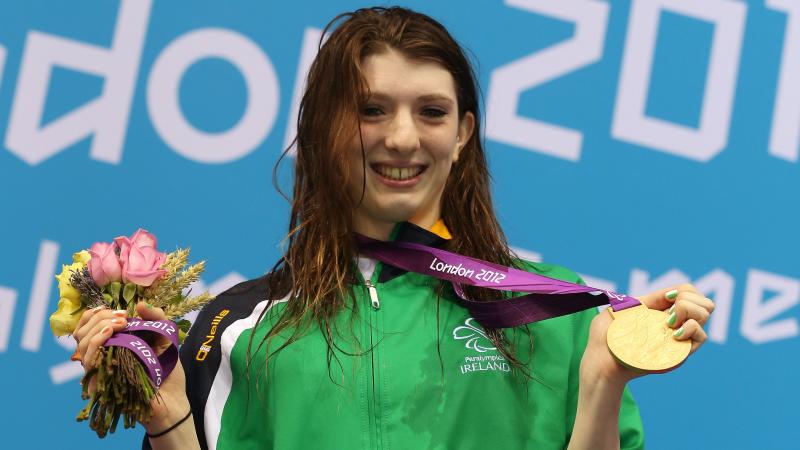 Imagen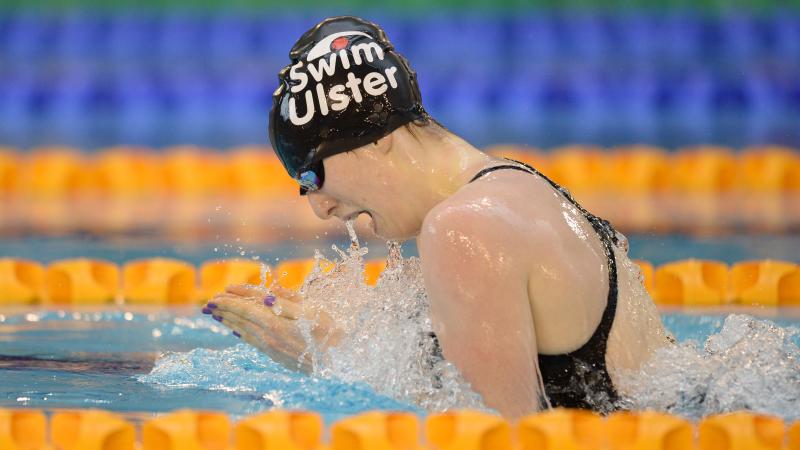 Imagen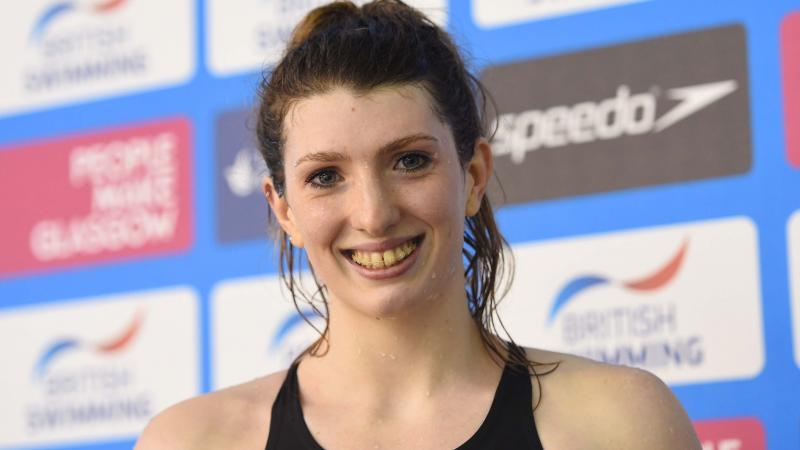 Imagen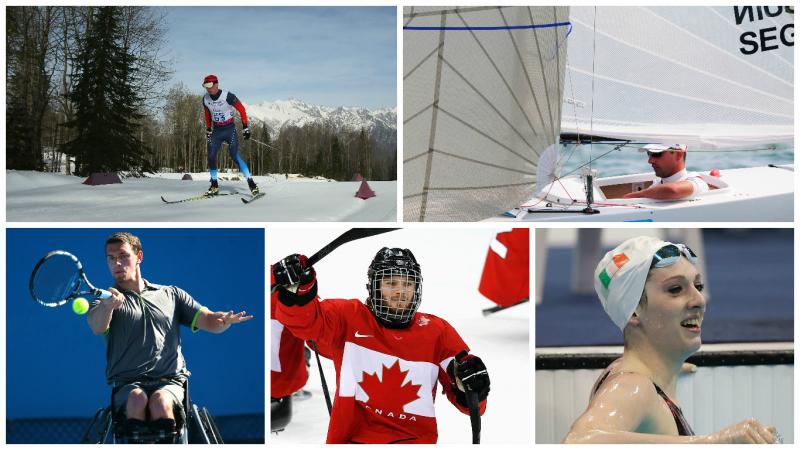 Imagen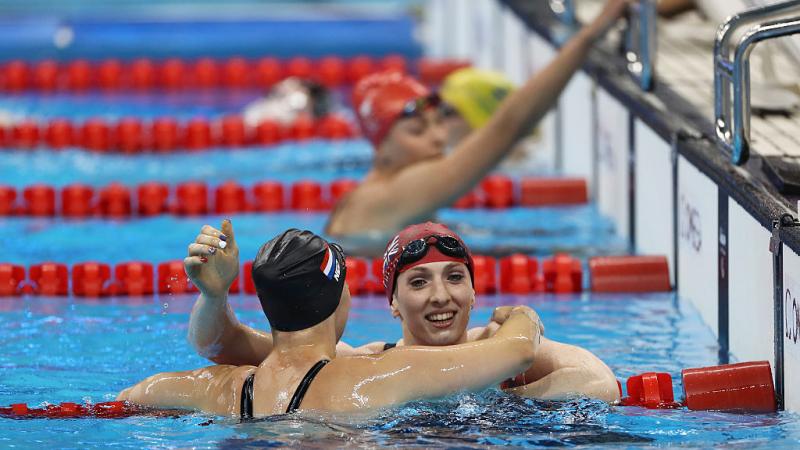 Imagen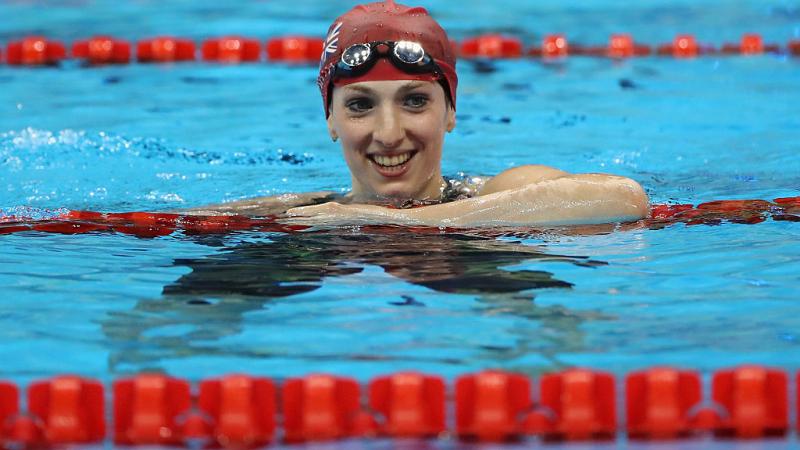 Biography
Impairment information
Type of Impairment
Intellectual impairment
Classification
S14, SB14, SM14
Further personal information
Sport specific information
When and where did you begin this sport?
She began swimming in 2008 in Dundonald, Northern Ireland.
Why this sport?
A teacher at her school spotted her potential and asked her parents for permission for her to take part in a competition in Lisburn, Northern Ireland. She won four gold medals at the event.
Club / Team
Ards Swimming Club: Newtownards, NIR
Name of coach
Rob Aubry [national], GBR; Nelson Lindsay
Training Regime
She has 10 pool sessions and three gym sessions per week, as well as regular physiotherapy sessions.
General interest
Nicknames
Bethy (belfasttelegraph.co.uk, 02 Sep 2021; culturenorthernireland.org, 06 Jul 2012)
Hobbies
Spending time with her family, walking her dog, DIY, watching television. (bbc.co.uk, 04 Jun 2020)
Most influential person in career
Her family. (belfasttelegraph.co.uk, 01 Dec 2016)
Injuries
In 2021 she broke her foot while training in the gym. She wore a cast for eight weeks and a protective boot for a further eight weeks. (belfasttelegraph.co.uk, 02 May 2022; Instagram profile, 20 Nov 2021)

A shoulder injury, which was treated with injections after it became inflamed, did not prevent her from competing at the 2019 World Championships in London, England. She went on to win two gold and two silver medals at the event. She continued to be affected by shoulder issues in the lead-up to the 2020 Paralympic Games in Tokyo. (belfasttelegraph.co.uk, 02 Sep 2021; SportsDeskOnline, 26 Nov 2019; paralympic.org, 11 Sep 2019)

She sustained an ankle injury in 2017. (bbc.co.uk, 13 Sep 2017)

A fractured wrist meant she was unable to compete at the 2015 World Championships in Glasgow, Scotland. (swimswam.com, 02 Jul 2015)

She competed with a broken toe at the 2014 British International Meeting in Manchester, England. She had sustained the injury when she fell getting out of the pool earlier in the competition. (bbc.co.uk, 27 Jun 2014)

She competed at the 2012 Paralympic Games in London despite suffering from a shoulder injury. (bbc.co.uk, 31 Aug 2012)
Awards and honours
She was appointed Officer of the Most Excellent Order of the British Empire [OBE] in the 2022 New Year Honours list. (bbc.co.uk, 31 Dec 2021)

She was named 2019 Swimmer of the Year by Swim Ulster in Northern Ireland. (Twitter profile, 10 Nov 2019)

She appeared on the BBC 100 Women 2019 list after being recognised as one of the year's top inspiring and influential women from around the world. (swimming.org, 16 Oct 2019)

In 2017 she received an honorary degree from Queen's University Belfast in Northern Ireland. (newsletter.co.uk, 03 Jul 2017)

She was appointed Member of the Most Excellent Order of the British Empire [MBE] in the 2017 New Year Honours list. (paralympic.org, 31 Dec 2016)

She was named Young Player of the Year at the 2012 Belfast Telegraph Sport Awards in Northern Ireland. (ardsswimmingclub.co.uk, 17 Jan 2013)

She was named Swimmer of the Meet at the 2011 British Disability Championships. (belfasttelegraph.co.uk, 08 Mar 2011)
Ambitions
To compete at the 2024 Paralympic Games in Paris. (bbc.co.uk, 02 Jan 2022)
Impairment
She has an intellectual impairment and problems with her memory. "She might remember what she did three weeks ago, but not yesterday. She might recall something from yesterday, but not last week," her mother Lindsey said. (culturenorthernireland.org, 06 Jul 2012)
Other information
COVID-19 IMPACT
During the COVID-19 pandemic in 2020 she set up a small paddling pool in her back garden and tied herself to the edge with a bungee rope so she could still practise her strokes. "I've actually found it very beneficial, just being able to mirror my stroke. The one thing me and my coach Nelson Lindsay were most worried about during lockdown was me losing the feel for it. You can obviously do a lot of strength and conditioning work but nothing is the same as being in the water. Nelson can monitor my heart rate and stroke rate because of a watch that I wear while I'm in the pool and he can also then send back a video analysis from the clips we send him." (bbc.co.uk, 04 Jun 2020)

FEAR OF WATER
Before taking up swimming lessons at Longstone Special School in Dundonald, Northern Ireland, she was afraid of water after having fallen into a pool while on holiday in Australia when she was age four. Once at high school she had to learn pool safety and take swimming lessons. "I hated it and was so terrified. I wasn't a water person. It was through Longstone pushing me to get involved that I got into swimming and I started to love it. It was an environment where I was good at it. Learning to swim and trying something new really gave me confidence and it helped me make new friends. Swimming has broadened my horizons, allowing me to travel and it has basically changed who I am." (heraldscotland.com, 08 Nov 2019; sportni.net, 06 Nov 2019)

CANCER CHARITY ADVOCATE
She has served as an advocate for Swimathon, an annual swimming event that raises funds for the charities Cancer Research UK and Marie Curie. She became involved with the event after her mother was diagnosed with thyroid cancer in 2018. "It was a terrible shock when mum was diagnosed with cancer in 2018. She has been such a source of strength and support for me throughout my life and career. It was a very difficult time but thankfully her treatment was successful and I'm so grateful that she's getting back to full health. My mum's experience means our family understand all too clearly why events such as Swimathon are so vital to support the work of charities like Cancer Research UK and Marie Curie." (renfrewshire24.co.uk, 05 Feb 2020; belfasttelegraph.co.uk, 29 Jan 2020)

REPRESENTING GREAT BRITAIN
Born in Seaforde, Northern Ireland, she represented Ireland at the 2012 Paralympic Games in London. In December 2013 she announced her decision to compete for Great Britain instead of Ireland. "This is about Bethany wanting to be with people who she gets on with, who understand her and Team GB have other S14 swimmers who she is friendly with," her mother Lindsey said. (belfasttelegraph.co.uk, 19 Dec 2013)
Results
2013 IPC Swimming World Championships (Montreal, Canada)

| Event | Medal | Unit | Date | Rank |
| --- | --- | --- | --- | --- |
| Women's 200 m Freestyle S14 | | Final 1 | 2013-08-12 | 2 |
| Women's 200 m Freestyle S14 | | Heat 2 | 2013-08-12 | 2 |
| Women's 100 m Backstroke S14 | | Heat 2 | 2013-08-14 | 2 |
| Women's 100 m Backstroke S14 | | Final 1 | 2013-08-14 | 2 |
| Women's 100 m Breaststroke SB14 | | Heat 1 | 2013-08-16 | 3 |
| Women's 100 m Breaststroke SB14 | | Final 1 | 2013-08-16 | 2 |