Natalia Dannenberg: Who to follow, who to like on road to Sochi
The IPC's Digital Media Manager gives her top tips on who to follow and like on social media in the lead-up to Sochi 2014.
08 Mar 2013
Imagen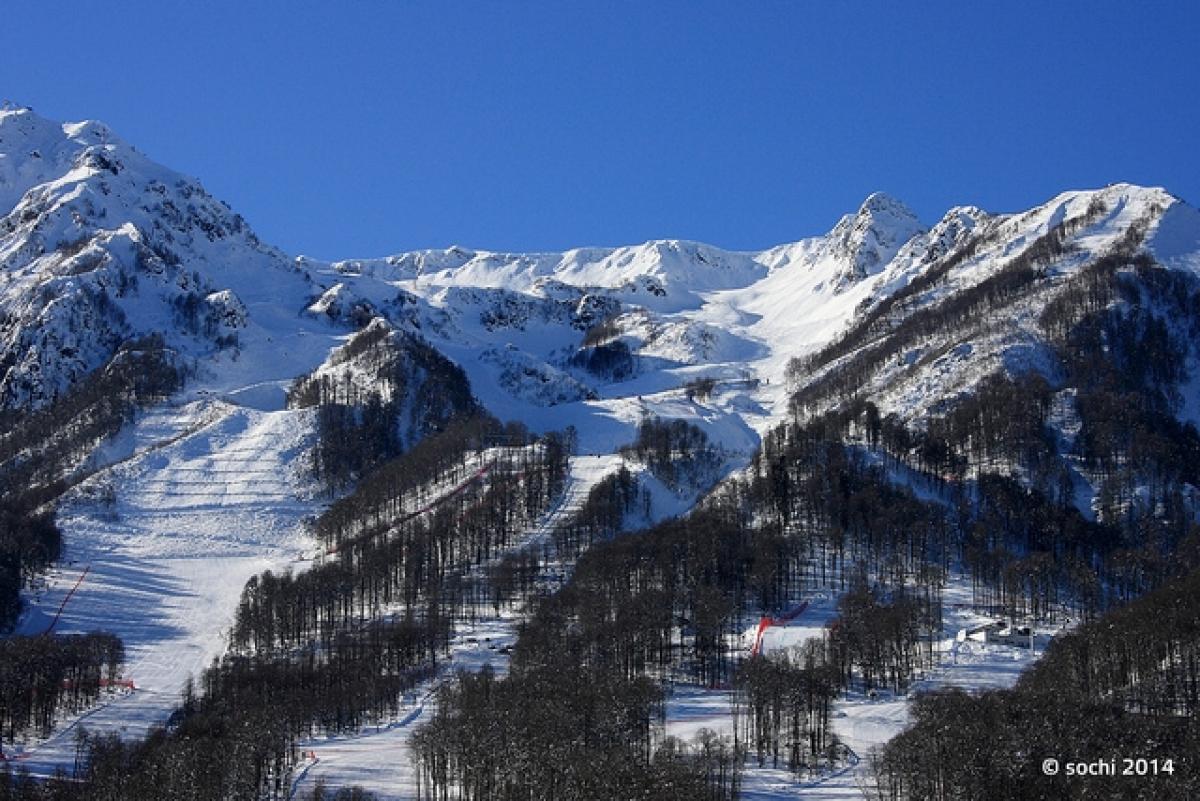 ⒸFlickr-Yahoo
By Natalia Dannnenberg
For a small group of athletes, the winter Paralympic hopefuls are incredibly active on social media.
If you love Instagram and want to watch videos of athletes doing crazy tricks on the snow and ice, then you're going to love the Paralympic Winter Games.
For a small group of athletes, the winter Paralympic hopefuls are incredibly active on social media. To help you through the social jungle, here's my list of who to follow on Twitter and like on Facebook.
1. Follow US snowboarder @strong_evan on Twitter and @evan_strong on Instagram for super-cool pictures of his training, racing and newly-inked tattoos. We especially loved his social media campaign to be IPC Athlete of the Month in January, just being pipped at the post by Japan's nordic skier Kozo Kubo. He's also on Facebook and YouTube .
2. USA's @AmyPurdyGurl is another uber-cool snowboarder who loves to use Instagram. Follow her for a photo collage of her journey to Sochi. She's also on Facebook.
3. If you're following Purdy, you should also take a look at her main rival @bibianmentel. Although her tweets are mainly in Dutch, she posts some nice pictures to her Foundation fan page.
4. If you want friendly banter, follow Canada's @gwestlake12, but if you want hilarious quips on just about any subject, follow his teammates @BillyBridges18 and Brad Bowden @Bow27. One of my favourites from the latter: "I felt like that mop from the swiffer commercial in the first period while I was in the penalty box for 12 minutes. #letbradplay"
5. USA's Taylor Lipsett @usasledsniper7 has not been on Twitter long – nine days to be exact - but he's already getting the hang of it, even tweeting a cheeky pic of goalie Steve Cash catching forty winks. There's a lot more mischief to be had with this ice sledge hockey player – of that there is no doubt. Sweden's Per Kasperi has also barely had his account open a week, and already showing great potential, so give him a boost and follow him, too at @8kasperi.
6. If you're a real die-hard ice sledge hockey fan, you should probably start following some of the teams such as Germany @SledgeGER, Canada @HC_Sledge, USA @USAHockey and Great Britain @SledgeHockey.
7. You may already be following @alananichols21 and know her as a wheelchair basketball player from the US women's team. She also happens to be a pretty fast sit skier. In fact, she was the first American woman to win gold medals at both the Summer and Winter Games. OK, I think you get it... she's pretty awesome. Subscribe to her Facebook page and take a look at all the photos she shares on her travels around the world.
8. Another tip is to follow @ScorginSki, the coach of the British Disabled Ski Team. He's the one at an IPC Alpine Skiing competition who you're most likely to see posting Instagram pictures to Twitter of anything from sunrises to behind-the-scenes preparations.
9. Canada's @brianmckeever is not only a great athlete, but he's also a great fan of fellow nordic skiers. To give you just a little flavour or his enthusiasm, here's a recent tweet: "@IvanBabikov YEAH BULLDOG, YEAH! Congrats on 4th at the world championships! Great job!"
10. US Nordic fans should follow @USParaNordic and @JohnFarra, the US Paralympic Director for the sport. Both provide race updates and behind-the-scenes insights.
11. German-speaking ski fans should get liking Austria's Matthias Lanzinger, German duo Andrea Rothfuss and Anna Schaffelhuber, as well as Switzerland's Michael Brugger on Facebook. They all keep their fans updated on competition progress and post spectacular action photos.
12. For Spanish-speaking fans, your life is not complete until you've followed @JonSantacana and his guide @MiguelinGalindo - a very funny pair who also post regularly to Facebook on their team page and Santacana's page.
13. Russians – let's face it – are going to put on their best performance yet in Sochi. First things first, make sure you're liking their NPC's Facebook page if you speak Russian and follow them @RussianParalymp on Twitter.
14. Follow the winter international sport federations for wheelchair curling @WCFmedia, nordic skiing @IPCNordic, alpine skiing @IPCAlpine and ice sledge hockey @IPCISH for a blow-by-blow account of their sports.
15. Finally, get to know about it first and follow the Sochi 2014 Organising Committee on Twitter @Sochi2014, Instagram and Facebook. And, if you loved Mandeville, the London 2012 Mascot, follow Ray of Light and Snowflake on Twitter at @Sochi2014PM and Facebook.
Think I've missed a key player off the list or love the tips? Just let me know at @NatDannenberg. I'm especially on the hunt for some wheelchair curlers who might be getting social, but are still off my radar.
Related Images