A requiem for God
IPC Governing Board Member Juan Pablo Salazar's speech at a UNESCO/Commonwealth Secretariat event to mark the International Day of Persons with Disabilities
03 Dec 2020
Imagen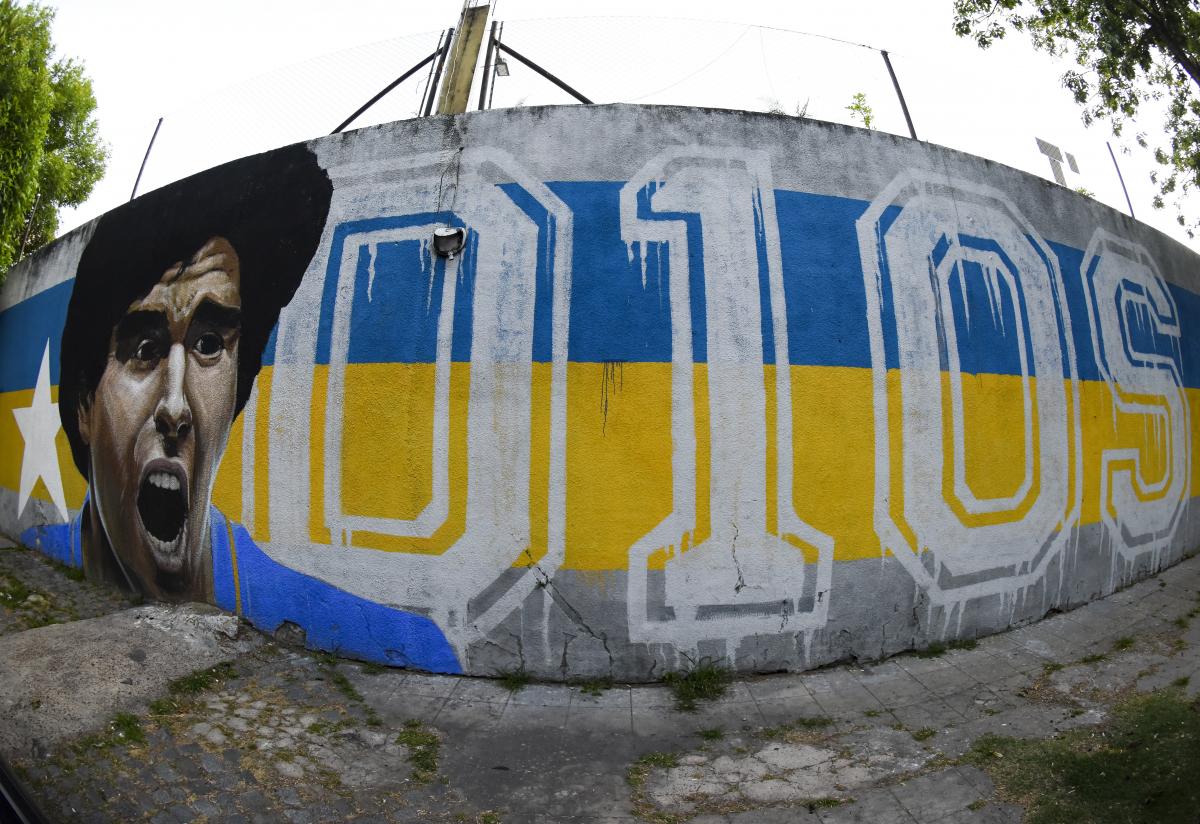 ⒸGetty Images
By Juan Pablo Salazar
So God died last week, I don't know if you heard. God is dead, Dieu est mort. This epic headline which normally would only make sense on a poster designed to lure masochist-minded students to a Friedrich Nietzsche workshop, made its way to the cover of L'Équipe, arguably the world´s most prestigious and serious football publication.
How is this possible? Who in their right mind would think so? Even after a life full of public scandals, vices and misogynist behaviour, Diego Maradona's God status in popular culture will out-live him for ages to come. Too human of a God? Maybe. But still a God. Why? I'm certainly not able to answer that in words but if you watch him score that goal in the World Cup of Mexico 1986, leaving five otherwise competent Englishmen behind him you kind of get it. You can feel it. No matter who you are, what your gender is, what religion you profess or what language you speak. You get it.
This is the power of sports. It seems to be some kind of portal to the divine. A path to transcendence that Maradona and so many others have obsessively followed but that no one can properly put into words. This "sports mysticism", for lack of a better term, is quite similar to other religious mysticisms.
Gershom Scholem, for example, a famous Jewish scholar of the 20th century would come to write this about the study of the Kabbalah: "How is it possible to give lingual expression to mystical knowledge, which by its very nature is related to a sphere where speech and expression are excluded? How is it possible to paraphrase adequately in mere words the most intimate act of all, the contact of the individual with the divine? And yet the urge of the mystics for self-expression is well known."
Please tell me if this doesn't apply word by word to sports. To Maradona. That urge for self-expression that has taken so many people from all over the world to try and explain with mere words that epic moment at the Aztec Stadium in Mexico City. That urge to account for and perpetuate sports myths. That urge that took our ancestors, thousands of years ago, to record their athletic prowess while hunting bisons in the caves of Altamira. That very same urge that is bringing us together, today. 
I first heard about the Kazan Action Plan in 2018 at the Conference of State Parties to the UN Convention on the Rights for Persons with Disabilities in New York. It was music to my ears. I had been previously appointed by our President of the IPC, Mr. Andrew Parsons to embark on a quest to find that a causality indeed existed between sports for persons with disabilities and the rights for persons with disabilities. Well, learning that UNESCO and the Commonwealth Secretariat were on a similar but even grander quest of finding and measuring the impact of sports in general on the accomplishment of the Sustainable Development Goals (SDGs) was an epiphany. There are others out there, alchemists if you will or international bureaucrats, for the minutes, sharing the urge to translate into measurable data and straight forward language what sports can actually do for a society.
I had lived it in my own skin and still I was unable to spell it out. After acquiring a disability from a catastrophic accident 16 years ago, it was only through playing wheelchair rugby that I felt I was living a life that was worth living again. It helped in my physical rehabilitation, of course, but it also rehabilitated me at a spiritual level that, again, it's just impossible to put in words.
How much and in what units of measurement could I say the return of the investment of my rugby wheelchair was? How much and in what units of measurement could I tell the authorities of my country, or my province or my town that they would get in return for every dollar invested in developing sports for persons with disabilities? If this mystical transformation happened within myself by practicing wheelchair rugby at an amateur level, how would watching elite sports for persons with disabilities impact the broader society? If the UN Convention understands disabilities not as deficiencies within individuals but as the interaction of those deficiencies with the many barriers in the context, how much would sports help to bring down stigma, the biggest barrier of all?
Finally, all these questions will be taken seriously. The Kazan Action Plan will be the vehicle to answer them. From the scattered and Babel-like pieces of these gut feelings we will build a common language in order to share this knowledge. It will of course come down to the will of all stakeholders present today to commit to a thorough adoption of these common indicators. The will to be methodic. Detailed. The will to understand the added value of disaggregated data for communities like persons with disabilities for whom specificity is fundamental. 
SDG target 17.18 states that "the SDGs call on countries to increase significantly the availability of high-quality, timely and reliable data disaggregated by income, gender, age, race ethnicity, migratory status, disability, geographic location and other characteristics relevant in national contexts." Quality disaggregated data on these aspects will be critical to deliver informed strategies, policies and programs that maximise sports contribution to the SDGs .
Finding this philosopher's stone that will become a tool for countries to invest smartly in developing sports for persons with disabilities, from the grassroots and all the way to the Paralympic gold, is already a mandate we as a society imposed on ourselves. Let's get it done. And to close these already superstitious words on a similar note, let's hope that Diego, in life always a champion of the people, will bless this noble endeavour from the Olympus where his endless soul must be watching and waiting for us mortals to deliver tangible data on the athletes' intangible and eternal deeds.