Scott Field: Athletes should care about Classification Code
Former swimmer Scott Field sits on the IPC Classification Committee and believes that all athletes should take the time to take part in the current Classification Code Review.
12 Sep 2013
Imagen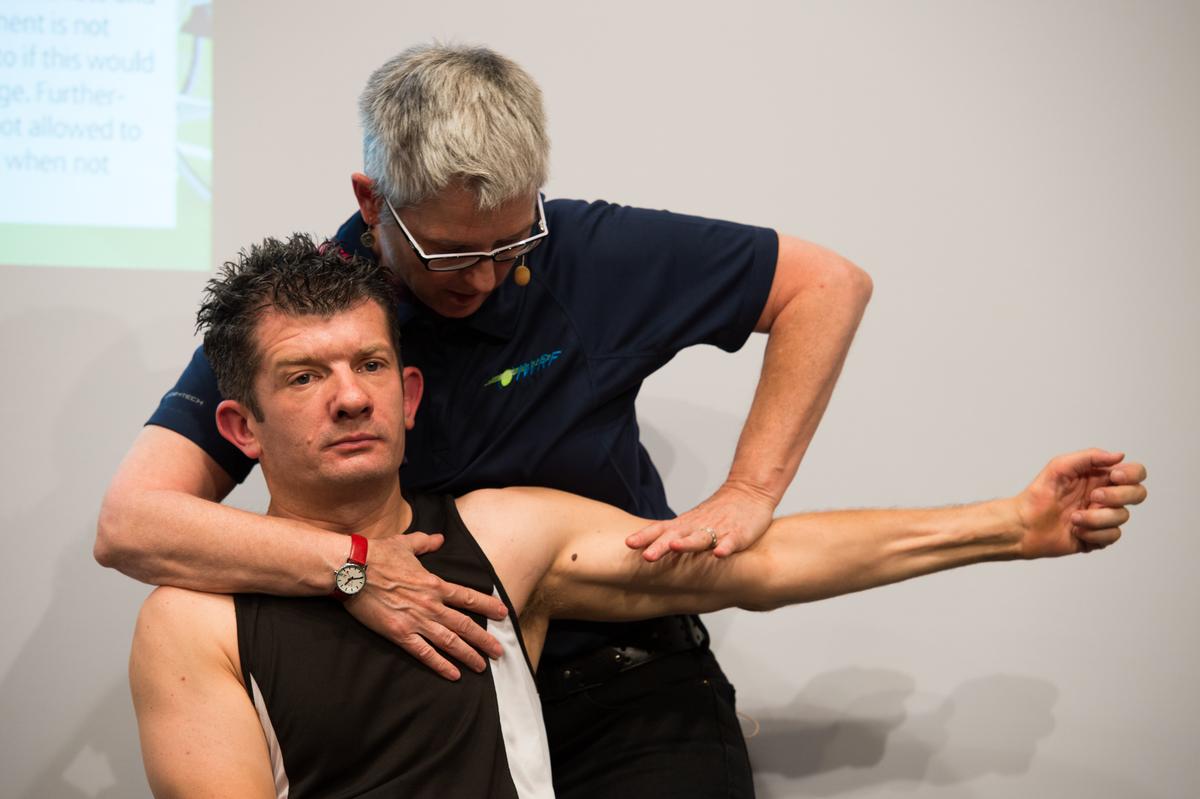 ⒸIPC
By Scott Field
"VI classification is going to change, it will become sport specific and it will be fair to all, ensuring your disability is not a factor in the outcome of a competition."
The International Paralympic Committee (IPC) Classification Code is currently being reviewed and is out for consultation until 30 September 2013. The IPC is looking for feedback from anyone with an interest or knowledge of classification in para-sport, including athletes.
I am quite sure that if all the athletes at the London Paralympic Games were asked on their opinion of the current Classification Code, the majority of athletes would probably not have any idea what the Classification Code is.
I am an experienced former S13 (visually impaired - VI) swimmer and until I was asked to join the IPC Classification Committee I had never heard of this Code.
All sports that want to be part of the Paralympic Games need to be 'Code compliant'. Currently some are more compliant then others, but change they must to be Code compliant. The IPC, along with their partners, are putting a lot of resources into strengthening (and in the case of VI, completely reinventing) the classification of athletes.
Why do VI athletes have to be classified at a sports competition where they will be competing in the sport for which they are being classified, even though VI classification is the same for all sports? The answer is 'because the Code says so'.
Does it make sense in the context of the current VI classification system? I don't think so.
VI classification is going to change, it will become sport specific and it will be fair to all, ensuring your disability is not a factor in the outcome of a competition. The yet to be determined new system will be fully Code compliant. Lots of research will be done in the near future to develop an evidence based classification system.
The Code says you can't take the impact of your disability during practice into account. So what if future research shows that the age of your loss of vision absolutely affects your ability to adapt using other sensory inputs to compensate for your vision loss? Would the Code not get in the way of a fair-to-all classification system?
I wonder if the loss of a sensory ability can be governed by the same set of guidelines as that of a classification system for the physically impaired as well as the intellectually impaired. These three areas are so incredibly different from one another. Was the Code written with all three equally in mind?
Are we going to 'break' potential classification systems to make them fit into the Code? Maybe this code is all wrong despite the best efforts of those that wrote it. Just what if it is? Who would this impact the most?
Athletes have the most at stake. Athletes know their own abilities and the abilities of their rivals. Athletes are intelligent people who have dedicated a large portion of their lives to performance excellence in their given sport and athletes know how their disability affects them in sport. Athletes want a fair system, where they have rights and they need a Classification Code that governs all the sports in the Paralympic Family!
Play an active role in the future of your sport and that of your fellow athletes. Read the Code and submit your feedback before 30 September 2013 on the Code Review pages of Paralympic.org.
Just don't do yourselves an injustice by not even knowing the code that will play an increasingly large role in your future.
Related Documents