Imagen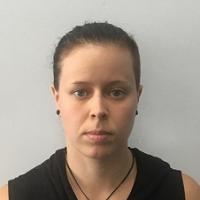 Cindy Ouellet
Nordic Skiing
Biography
Impairment information
Origin of Impairment
Acquired
Further personal information
Occupation
Athlete, Public Speaker
Languages
English, French
Sport specific information
When and where did you begin this sport?
She took up Para Nordic skiing in Quebec, QC, Canada.
Why this sport?
She had been involved in sport prior to her cancer diagnosis. She returned to sport, initially playing wheelchair basketball, after meeting Canadian wheelchair racer Dean Bergeron. "I had a chance to meet Dean Bergeron and he said, 'Cindy, you know you can go to the Paralympics'. So my physio and Dean were like, 'Let's switch your life around and let's do sport again'." She decided to begin Para Nordic skiing after returning to Canada following a period studying in the United States of America. "There's a lot of snow here, so I was like, why not ski? I love being outside. Also, skiing is an individual sport, so it really challenges me mentally and physically because I don't have my team behind me to tell me to keep pushing."
Club / Team
Gladiateurs Laval: Canada
Name of coach
Robin McKeever [national], CAN
General interest
Nicknames
Seven (Athlete, 20 Jul 2016)
Hero / Idol
Her mother. (Athlete, 20 Jul 2016)
Injuries
During her career she has dislocated both shoulders and broken her hand, fingers and skull. (thestar.com, 21 May 2012)
Sporting philosophy / motto
"Carpe diem." (Athlete, 20 Jul 2016)
Awards and honours
In 2021 she was named Female Sports Personality of the Decade at the Sports Quebec Gala in Canada. (sportsquebec.com, 10 Jun 2021; lesoleil.com, 11 Jun 2021)

She received the Female Athlete of the Year award in 2012, 2016, 2017, and 2018 from Wheelchair Basketball Canada. (paralympic.ca, 2017; wheelchairbasketball.ca, 31 Dec 2019)

She was named the Most Valuable Player at Canadian National Wheelchair Basketball Championships in 2011, 2013, and 2016. (wheelchairbasketball.ca, 04 Nov 2011; wheelchairbasketball.ca, 31 Dec 2019)

In 2011 she was named to the All-Star team at the U25 World Wheelchair Basketball Championships in St. Catharines, ON, Canada. (wheelchairbasketball.ca, 04 Nov 2011)

In 2007 she was named Junior Athlete of the Year by Wheelchair Basketball Canada. (wheelchairbasketball.ca, 04 Nov 2011)
Other sports
She represented Canada in wheelchair basketball at the 2008, 2012, 2016 and 2020 Paralympic Games. She played football at provincial level prior to her cancer diagnosis. (SportsDeskOnline, 14 Feb 2022; paralympic.ca, 01 Jan 2020; wheelchairbasketball.ca, 31 Dec 2019)
Ambitions
To compete at the 2022 Paralympic Winter Games in Beijing and the 2024 Paralympic Games in Paris. (Instagram profile, 12 Oct 2021; journaldemontreal.com, 17 May 2020)
Impairment
She was diagnosed with bone cancer in her left hip at age 12. She suffered nerve damage from the chemotherapy treatment she received. (NPC Media Guide, 2018; chatelaine.com, 09 Jul 2012)
Other information
MULTI-SPORT ATHLETE
She took up wheelchair basketball at age 16 in Quebec, Canada, after being introduced to the sport by her physiotherapist, and has competed at four editions of the Paralympic Games in the sport. ''I was really missing sport. It was a huge part of my life growing up. I don't like doing sport just for fun, I want to compete. So I went to basketball practice and got into a chair and really fell in love with the sport. There was a lot of contact and it was super fast. I've played basketball ever since.'' (journaldemontreal.com, 17 May 2020; ici.radio-canada.ca, 13 Apr 2020; Athlete, 20 Jul 2016)

COMIC BOOK STAR
In 2020 she was depicted in a comic book series entitled 'The Adventures of Cindy', which was created by Canadian non-profit organisation Sport'Aide. It tells her story of overcoming bullying and depression in school to become a Paralympic athlete. "Starting high school is always an important step in a child's life. When I went back to high school, I had no hair, I was finishing my chemo. The kids were laughing at me. I was on crutches at the time, I didn't have a wheelchair yet. The kids were kicking my crutches so I would fall to the ground. It was a difficult time, because I didn't understand why. I've had cancer before, so why, on top of that, get bullied after getting through it all? These have been difficult stages in my life, but I think it has made me stronger. I grew up reading comics, but it's funny to see myself as a superhero now. It's mostly for a good cause. We, the top athletes, are always seen as superheroes but we have our ups and downs and it's also important to talk about the lows I've had and how I've overcome them. I got help, I went to get help, from my family or from organisations like Sport'Aide. This is important because it is often said that going for help is for the weak. But in fact, those who go for help are for me the strongest people." (ici.radio-canada.ca, 16 Nov 2020)

MENTAL HEALTH AWARENESS
She admits that during the COVID-19 pandemic she struggled mentally with the isolation. She works closely with the charity Sport'Aide and says she wants to help other athletes address their mental health. "I couldn't play sports anymore [because of the pandemic], I was at home confined and I couldn't see my team. I had anxiety and I fell into depression. So I thought I had to go to a psychologist or a psychiatrist. Someone who was going to be able to help me. I'm talking about it, because I don't think it's a weakness, but rather a strength to get help. Unfortunately, there are too many athletes waiting for the rope to be stretched to the limit. Sometimes the rope breaks and you can't go back." (cimtchau.ca, 13 Jan 2021; ici.radio-canada.ca, 13 Apr 2020)

FURTHER EDUCATION
She studied for a PhD in biomedical engineering at the University of Southern California in Los Angeles, CA, United States of America. Her ambition is to do research for prostheses and work in neuromuscular technology and nanotechnology. (montrealgazette.com, 24 Aug 2017; plus.lapresse.ca, 22 Feb 2017; paralympic.ca, 13 Aug 2019; Facebook profile, 19 Mar 2021)