Imagen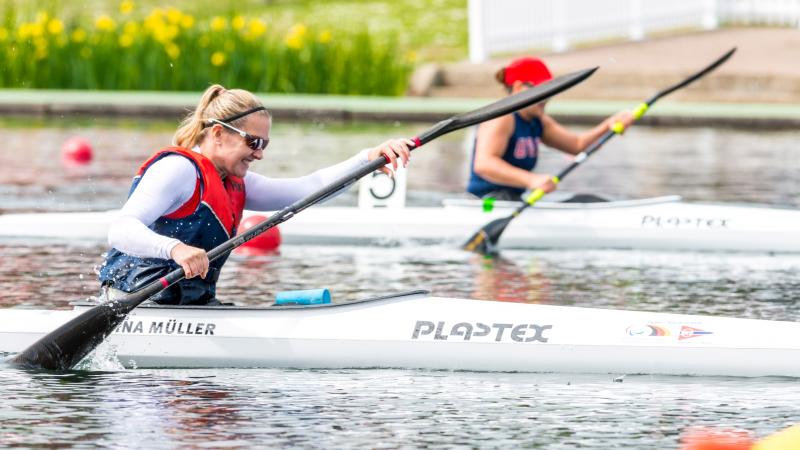 Edina Muller
Canoe | Wheelchair Basketball
At her first international event, the 2015 European Championships in Racice, Czech Republic, Müller sealed a silver medal in the KL1 200m behind Great Britain's Jeanette Chippington.
Two months later, she saw similar results at the 2015 World Championships in Milan, Italy, finishing a split second behind winner Chippington.
They switched places at the 2016 World Championships in Duisburg, Germany, with Müller winning only 0.191s ahead of the Brit. But Chippington came back stronger for the Rio 2016 Paralympic Games, where she finished first followed by the German and Poland's Kamila Kubas.
Before canoeing, the versatile athlete had been active as a wheelchair basketball player in the German national team. In 2006, Germany won a bronze medal at the IWBF World Championship in Amsterdam, Netherlands.
At the Paralympics in Beijing 2008, the German team ended up second behind the USA.
Müller and her team celebrated their biggest success at the London 2012 Paralympics, when they beat Australia for the gold medal.
Müller retired from wheelchair basketball after taking silver at the 2014 IWBF World Championship in Toronto, Canada.
Photo Gallery
Imagen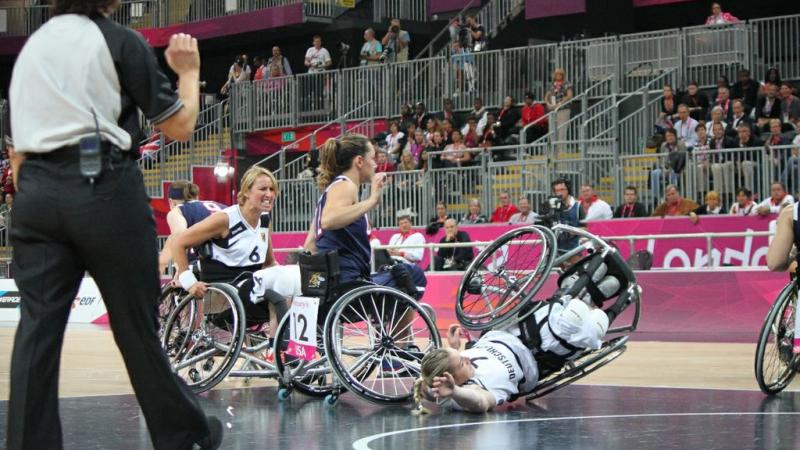 Imagen